Ted Lasso Season 3: Nate Doesn't Deserve What's Coming To Him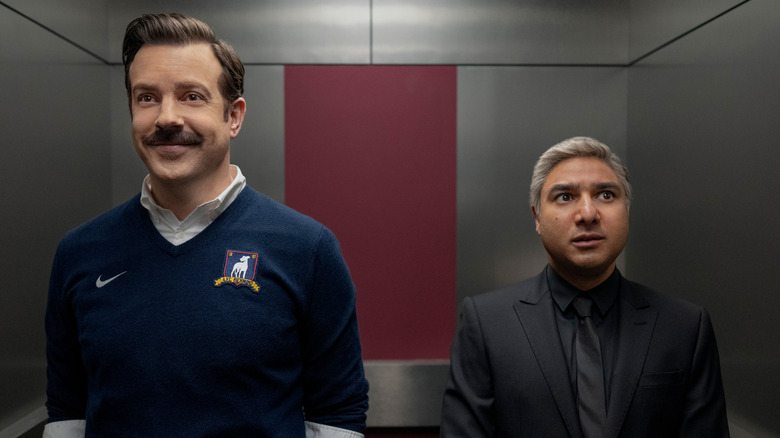 Apple TV+
Contains spoilers for "Ted Lasso" Season 3, Episode 4
Now that we've returned to the Dog Track for Season 3 of "Ted Lasso," fans are nervous about Nathan Shelley (Nick Mohammed) as the new opposing force. AFC Richmond's former assistant coach had grown an ego bigger than he is and gradually lost all respect for his boss and friend, Ted Lasso (Jason Sudeikis). With burned bridges and a torn poster in his wake, Nate's rage had reached unthinkable highs as we prepped for what was looking to be a Darth Vader-like shift to the dark side.
In contrast to the handful of heartwarming characters on "Ted Lasso," Nate's actions are downright jarring throughout Season 2 right up until its jaw-dropping season finale. He employs shocking tactics that see him belittle the new kit man, Will Kitman (Charlie Hiscock), and break Ted's trust by telling the press about his panic attack.
With cruel actions like this to keep in mind, it's a wonder just how or even if he can redeem himself for his transgressions. However, as the final season gets underway, "Ted Lasso" is starting to give the impression that it might not be that much of a struggle for Nate to redeem himself when in reality, it absolutely should be.
Nate hasn't changed, and that's a problem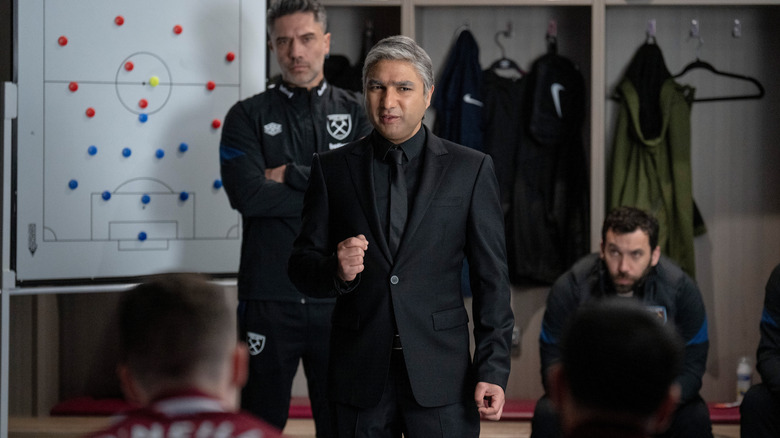 Apple TV+
Even with a new company car and a flashy suit, the image of the new, improved Nate vanishes in this week's episode when he revisits the restaurant he takes his parents to in Season 2. West Ham's commanding force is replaced by the original bumbling, flustered fellow we meet in Season 1, struggling at the door and still being awkward with the hostess. It feels like an effort to bring us back onside with Richmond's former wunderkind. The only problem is, given his past deeds, it doesn't feel like he deserves a single bit of sympathy.
Last season, Nate outdoes his new boss, Rupert Mannion (Anthony Head), in being the story's villain through his outbursts and vicious actions, applying a massive tonal shift to the show. Besides his unofficial resignation to Ted, there is his constant berating of Will, which at one point is quite literally behind closed doors, like a dose of reality we're not supposed to hear. Between these instances and blowing the whistle on Ted's panic attack, Nate is transformed from the meek ally on the sidelines to the traitor who is perhaps too far gone.
As a result, what we've got now, with him slipping back into his old mild-mannered ways so quickly, doesn't feel consistent. It makes his road to redemption shorter than it should be when it should instead follow a similar route to that of another talent from Richmond with a killer comeback of his own.
Nate should apply the Tartt tactic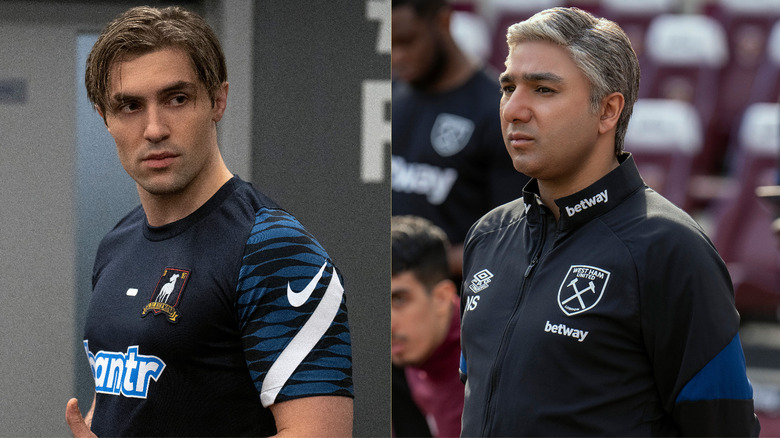 Apple TV+
If there's one other character that has frustrated fans of the show perfectly, it's Jamie Tartt (Phil Dunster). From the get-go, Richmond's original star player is a smug solo act who doesn't want to change for anyone, including his new coach from across the pond.
But like Nate, Jamie has issues with his father and feels he has something to prove. It is only when reaching rock bottom that he returns to Richmond, hat in hand and ready to work on himself to become the team player Ted always wanted him to be. Is there still an air of arrogance about him? Definitely, but the curve in his personal journey is undeniable.
For Nate, there is no curve. His journey reads like a life support machine dipping and rising from the new wunderkind on the block to the stuttering shy guy in the corner of the elevator. Instead, he needs to stick to one side of the pitch and play there until it's time to put things right.
We know that the dust will eventually settle between Nate, Ted, and AFC Richmond, and at only a third of the way into the final season, there's plenty of time to do so. For now, though, he needs to keep being mean to keep us keen so his inevitable personal win is an enjoyable one worth waiting for.