Gremlins Star Zach Galligan On His Mysterious New Role In Secrets Of The Mogwai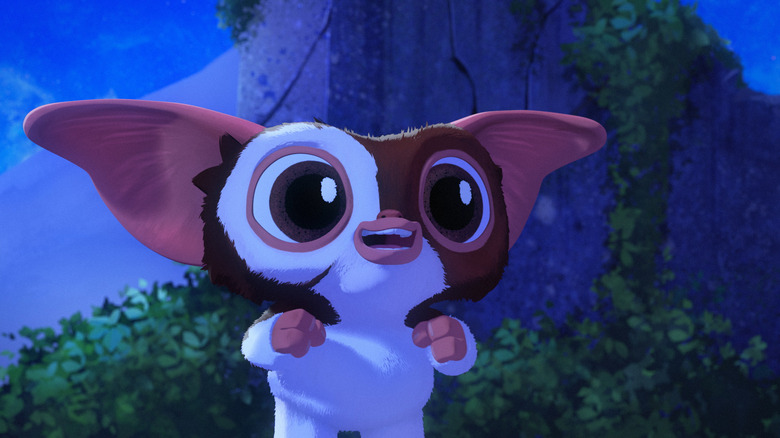 Max
"Gremlins: Secrets of the Mogwai" is Max's first project after committing to focus on many of Warner Bros.'s most popular franchises. The animated series is a prequel to the beloved '80s movie, with a star-studded cast that includes two Marvel stars. The "Gremlins" project also features the return of Zach Galligan, who played Billy Peltzer in both movies. This time it's in a new role, and we finally have some details on his character.
During an interview with UPI, Galligan revealed that his recurring character is a large, burly man resembling a bouncer at a St. Patrick's Day parade. The role will see the Irish-American actor lean into his heritage, making the character sound like his Irish father. "He had a kind of lovable gruffness about him," Galligan told the outlet, describing what his father and his new "Gremlins" character sound like. "Billy works in a bank and is affirmatively white collar, and this character is clearly a bit more blue collar, so it was fun to try a character like that."
Don't expect to see him sticking around for long, though, as Galligan admitted his part in "Secrets of the Mogwai" is a small one. While he didn't record any massive monologues, he still had a great time on the series. "I would have done practically anything to be part of the franchise," he said, reaffirming his love for "Gremlins."
Secrets of the Mogwai takes a 'Star Wars approach' for the new series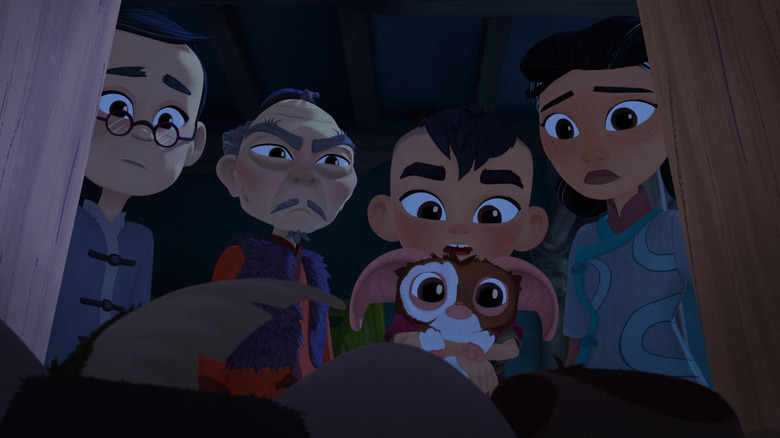 Max
With Max's growing focus on the brands that made Warner Bros. into a legendary studio, reboots, remakes, and prequels will only continue to hit the streaming service. While even the thought of those three ideas makes some uneasy, Zach Galligan is confident that "Gremlins: Secrets of the Mogwai" cracked the code for continuing the franchise.
"Long-time fans get nervous that somehow you are going to eradicate the past," he said in his UPI interview. "I think one of the reasons the new 'Star Wars' series was so successful was because, at the very outset, they let everyone know Carrie Fisher and Harrison Ford and Mark Hamill [were involved]. We're cherishing the old ones, and we're bringing in the new ones and combining the two.
While Galligan is a returning "Gremlins" cast member, "Secrets of the Mogwai" primarily focuses on a new group of characters: the Wing family. The main character, Sam Wing (Izaac Wang), will grow up to become the mysterious shop owner from the classic movies, but the new series explores his childhood encounters with the Mogwai. However, audiences shouldn't discredit the show for its animated medium, as Galligan says it will still get scary in some scenes, bringing beloved aspects of the movies to new audiences.