Minecraft Movie: What We Do In The Shadows Star Matt Berry Reportedly Circling A Role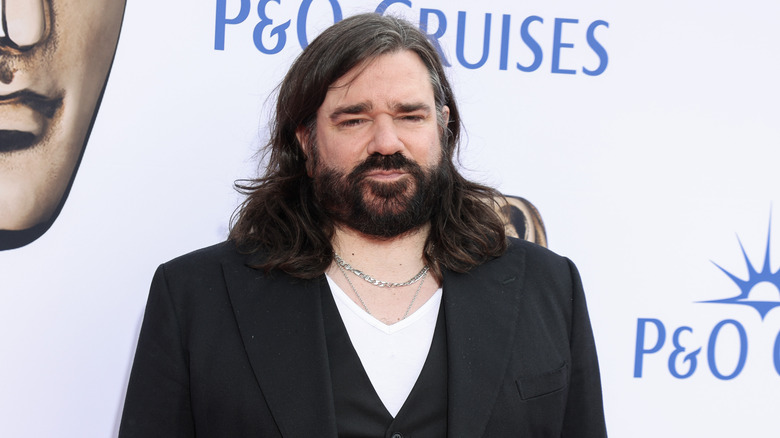 Mike Marsland/Getty Images
If you're someone who even tangentially has any children in your life, you're probably familiar with games like "Roblox" and "Minecraft." Though these games may seem incredibly rudimentary by modern standards, the fact that they offer endless possibilities and are essentially free to play makes them an enticing prospect, particularly for mobile phone and tablet gamers.
Of course, the ubiquitous popularity of something like "Minecraft" also makes it a tantalizing prospect to bring to the big screen, particularly at a time when video game projects are garnering more buzz than ever. While Jason Momoa has already signed on to be a part of the upcoming adaptation, Deadline is reporting that Matt Berry is also circling a role in the film.
Berry is best known for his role on FX's "What We Do in the Shadows," where he plays vampire Laszlo Cravensworth. Being that a live-action "Minecraft" movie will undoubtedly be a light-hearted affair in the same vein as "Jumanji: Welcome to the Jungle" or "The Super Mario Bros. Movie," Berry will likely be a welcome addition to the film should negotiations go through.
Jason Momoa is also attached to the Minecraft movie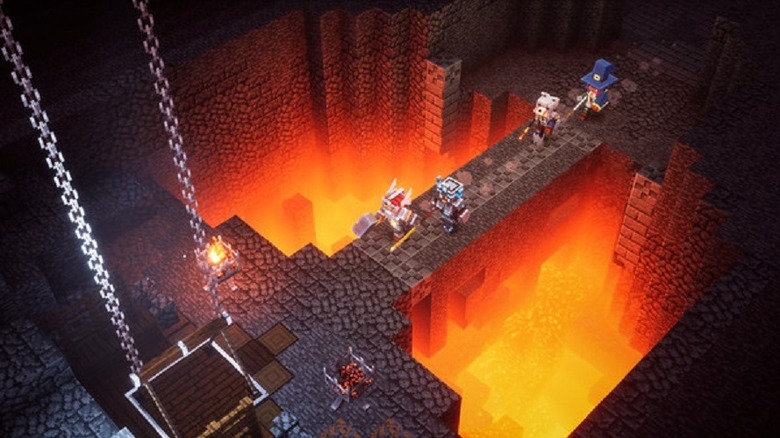 Xbox Game Studios
Warner Bros. has snagged the rights to the upcoming "Minecraft" movie, which is currently aiming for a spring 2025 release. However, the biggest challenge that director Jared Hess will likely face in adapting the source material is how to merge the real-life actors into the blocky art style of the game's world.
The look and feel of "Minecraft" games have always been deliberately archaic and low-res. Ultimately, that's part of the charm of the best-selling series. How that will jive with a big-budget take on the iconic franchise remains to be seen, but viewers can probably expect a lot of creativity in terms of how the film is written.
"Minecraft" basically lets you build and create just about anything out of its endless blocks. In fact, people have been known to build entire cities from the real world or fictional realms within the game. This will no doubt open the door for endless possibilities in the film, particularly for a studio with as many brands under its belt as Warner Bros.
Either way, though, if the brass behind the upcoming "Minecraft" movie can secure Matt Berry on top of already having Momoa on board, that's definitely going to be a step in the right direction for this adaptation.