Warner Bros. Will Launch Minecraft Movie In April 2025
It is long-held common knowledge that "Minecraft" is the most popular game on the planet, which means a film adaptation announcement has seemed inevitable since the 3D sandbox marvel's launch in 2011. But launching the project to the silver screen has been difficult, with frequent director and producer changes since it was first revealed in 2016.
Now, according to The Hollywood Reporter, the feature is finally moving forward with Jason Momoa set to star in the project. The publication also shared that Warner Bros. plans to release the film in theaters on Friday, April 4, 2025.
Although it was announced in 2022 that "Frozen 2" screenwriter Allison Schroeder had joined the project as a scribe, there have been even more developments with the long-simmering movie since then, including a change in filmmakers. Here's a summary of the latest news regarding what fans can expect from the film in two years.
Napoleon Dynamite's Jared Hess will direct, with Jason Momoa starring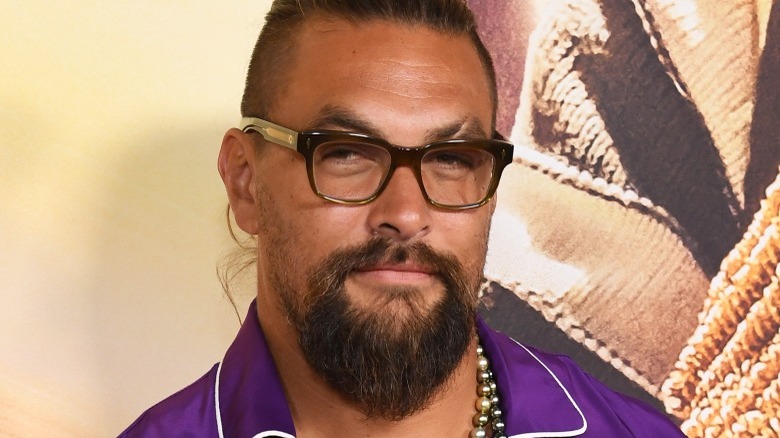 Jon Kopaloff/Getty Images
Jason Momoa will be in steady hands when it comes to the filmmaking team behind "Minecraft," which now includes Jared Hess, who directed "Nacho Libre" and "Napoleon Dynamite" in the early- and mid-2000s. Producing the movie is Mary Parent, whose credits include "Godzilla vs. Kong" and "Dune," along with Roy Lee.
In an homage to the work she performed in developing and shepherding the adaptation before she died in 2018, The Hollywood Reporter revealed that producer Jill Messick would receive a posthumous mention in the movie's credits. Mojang Studios, which developed and oversaw the entire gaming franchise, will also produce, with Vu Bui and Lydia Winters joining Parent and Lee.
No further details have been revealed regarding the film's plot, its relation to the games, or any other actors. But with Warner Bros. setting a firm release date and a famous actor signed to star, the production seems to finally be moving forward.