Netflix Updates Its Sharing Rules Yet Again, And Now It'll Cost Even More
MAXSHOT.PL/Shutterstock
Netflix is changing up its rules about sharing once again, and it'll cost you.
A press release on the official U.S. Netflix site posted on May 23, 2023 said that an email would go out to all subscribers who share accounts across multiple households regarding password sharing — and that it would basically require people who do that to pay more or stop sharing accounts all together. "Your Netflix account is for you and the people you live with — your household," the email draft reads. The gist is that if you don't live in the same household, you can either transfer your existing account to a new one, or the account holder can shell out $7.99 more a month for your additional profile.
This is, to be sure, frustrating news for the many, many people who choose to share their Netflix accounts rather than have their own; the platform even seemed to tacitly encourage the behavior when they introduced "profiles," meaning that people could make different watchlists from their parents or friends. Now, these profiles are going to cost you — and this is just the latest update in an ongoing saga wherein Netflix has tried to crack down on the common practice of account sharing.
Netflix has warned of this change for some time now, and it appears to be finally here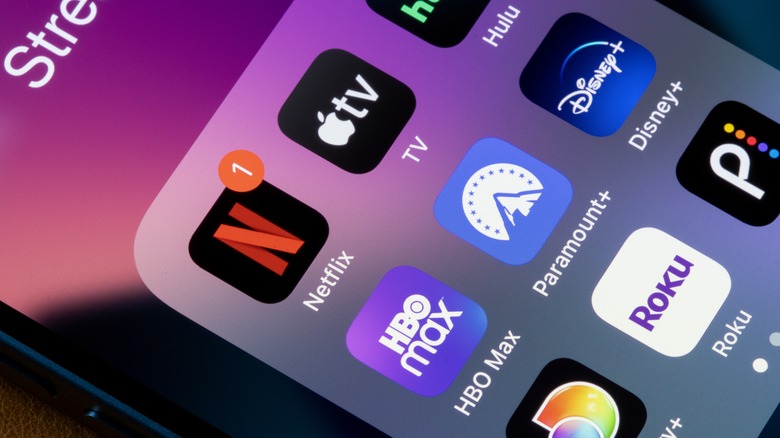 Tada Images/Shutterstock
Netflix subscribers have been on quite the wild ride when it comes to the streamer's new password sharing. After they announced the new measure around Christmas 2022 — what a lovely gift! — they posted the new rules only to quietly delete them in February of 2023, but they did introduce the rules for real in countries like Peru, Chile, and Costa Rica. It's also important to note that only the top subscriber tier of Netflix have the option to pay extra for a profile; if you're a Basic or Standard with Ads subscriber, you can't even add other profiles.
What this means for Netflix's subscriber numbers remains to be seen. The initiative is, quite clearly, an attempt to bring in more subscription money for the massive streamer, but with more options on the market than ever, will subscribers bend the knee and either start new accounts or spend another $8 to make sure their friends and loved ones get to enjoy Netflix originals? This remains to be seen, but the fracas over this extra Netflix charge has likely only just begun.