High Desert's Rupert Friend On His Character's Tragic Backstory ... And Losing A Nipple - Exclusive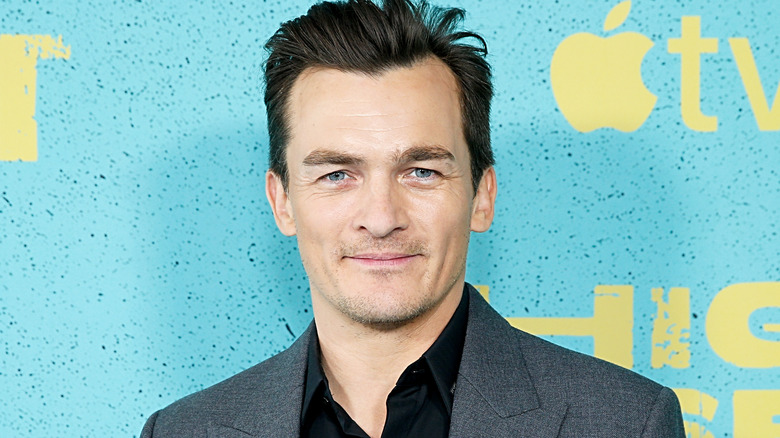 Dominik Bindl/Getty Images
In "High Desert," Rupert Friend plays a character called Guru Bob, but despite the silly name, the character has suffered. First, when he was just a humble news anchor, he witnessed the suicide of a nameless staffer; then, after he became a guru, a man and his daughter discover that the painting he sold them isn't the real deal and torture him for it. Guru Bob may be the patsy of budding P.I. Peggy (Patricia Arquette), but he takes his situation very seriously — even if no one else does.
Luckily, unlike Guru Bob, Friend has people around him to help share the burden, and it's made all the difference in his life. From playing Mr. Wickham in "Pride & Prejudice" in 2005 to Lieutenant Kotler in "The Boy in the Striped Pajamas" to Peter Quinn in "Homeland," Friend's roles have been numerous and varied. And Friend shows no signs of stopping — he's set to appear in Wes Anderson's "Asteroid City" and as James Joyce in the movie "James and Lucia."
Friend spoke exclusively to Looper about his role in "High Desert," where he told us more about his character's tragic backstory — but also that it didn't deter him from signing on to the project. Calling it "a huge privilege," he added, "We had this wonderful script, we had this incredible lead actor [in Patricia Arquette] and director [in Jay Roach], and this catalog of eccentrics played by some of our greatest talent. As a package, it's pretty irresistible."
If you or anyone you know is having suicidal thoughts, please call the National Suicide Prevention Lifeline​ by dialing 988 or by calling 1-800-273-TALK (8255)​.
Guru Bob needs a friend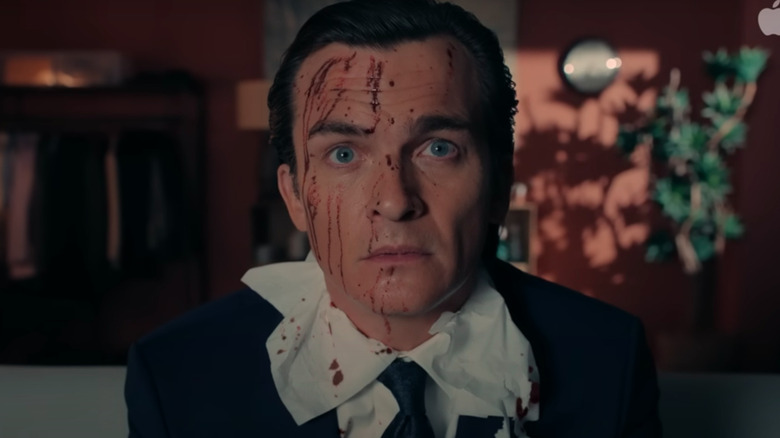 Apple TV+
Joining the series might have been pretty irresistible, sure, but what about when his character gets tortured? Even though it wasn't real, Rupert Friend must have been nervous to take those scenes on. He claimed there were moments that were "quite terrifying" and confessed that part of what made them so harrowing is that his character doesn't have anyone that will help him. "Part of the brilliance of the storytelling is that Peggy is, as you said, just there," Friend pointed out. "She wanders in, and Bob later says something like, 'I was making hostage eyes at you,' so he's got no one to turn to."
In fact, that's part of the tragedy of Guru Bob. Even though his scenes are worth a chuckle to everyone else, to him, they're part of his sad predicament. "He doesn't have any family or friends," Friend explained. "He has acolytes, he has marks, people he's trying to pawn paintings off on, and that's it. If I could want anything for him, I'd want him to have a friend. Maybe it would be Peggy."
But the biggest tragedy — and casualty — of those torture scenes is his nipple. "It's also very strange to see your nipple recreated as a prosthetic," Friend observed, "and then to see an exacto blade slicing through it ... Even though it's not real, it still gives you the Magic Johnsons."
One new episode of "High Desert" premieres weekly on Wednesdays on Apple TV+.