How Rome Helped Ray Stevenson Land His Role In Dexter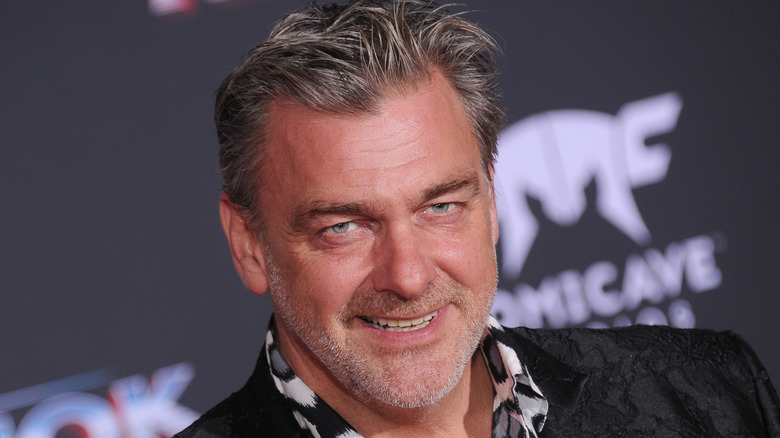 Gregg Deguire/Getty Images
The late Ray Stevenson was one of those actors who you recognized the moment you saw him. However, unlike action stars like Arnold Schwarzenegger or Sylvester Stallone, each person knows him from a different role that endeared him to our hearts. You may remember him as Dagonet from Antoine Fuqua's darker version of "King Arthur." Or maybe you know him as Frank Castle in 2008's "Punisher: War Zone." More recently, he fought alongside Chris Hemsworth's Thor in the Marvel Cinematic Universe as Volstagg.
Stevenson wasn't only a hulking action star on the big screen. He also appeared as a strong warrior and deadly opponent in many TV series. He was the famous pirate Black Beard in "Black Sails." He appeared as Othere in "Vikings." And he even lent his talents to the "Star Wars" universe as the voice of Gar Saxon in "Rebels" and "Clone Wars." He is also set to appear in "Ahsoka" as Baylan Skoll.
Two of his more prominent TV roles were in "Rome" as Titus Pullo and Isaak Sirko in Season 7 of "Dexter." While those two characters are very different, they share an interesting connection as the latter series showrunner, Scott Buck, was a writer on the former and got Stevenson the role.
The Dexter showrunner was a writer on Rome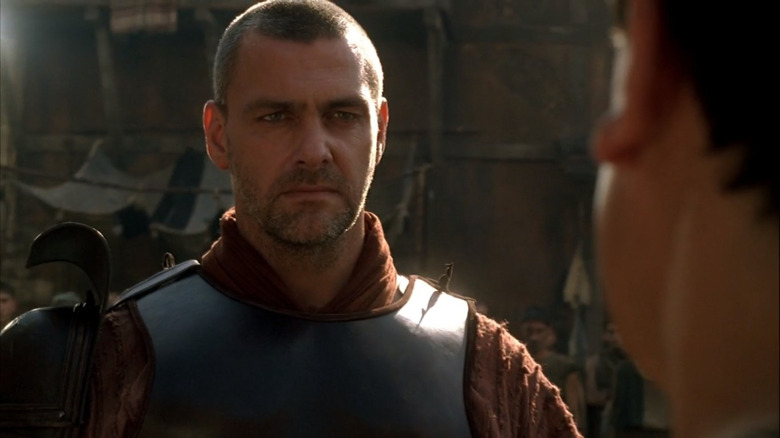 HBO
"Rome" is a series that sheds an entertaining, albeit brutal and unromantic, light on the Roman Empire. In the show's short two seasons, Ray Stevenson appears as the down-on-his-luck man Pullo, who turns into a trusted soldier. Narrowly escaping execution by retrieving Caesar's (Ciarán Hinds) coveted Golden Eagle and grandnephew (Max Pirkis), Pullo finds himself as the centerpiece of many Roman turning points, including an affair with Cleopatra (Lyndsey Marshal) and assigned the duty to assassinate Cicero (David Bamber). His performance is one of the high points of a series that includes big names like James Purefoy ("Altered Carbon") and Kevin McKidd ("Grey's Anatomy").
While speaking with The A.V. Club during an installment of "Random Roles," he talked about how his performance in "Rome" won him the role on "Dexter." "Scott Buck, who was the showrunner on 'Dexter,' phoned me up and basically offered me the role when he was speaking to me," the Titus Pollo actor said. "I've known Scott from 'Rome.' He was one of the writers when we were shooting that in Rome itself." While the giant of a man became the Russian hitman we all loved on "Dexter," he said he almost passed on the role until he heard more about who the character was.
He almost passed on the role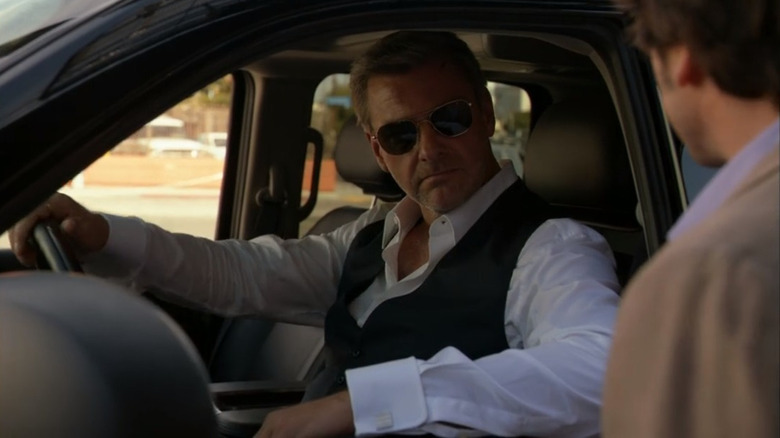 Showtime
"Dexter" saw a myriad of maniacal serial killers for Dexter Morgan (Michael C. Hall) to dispatch, doing the world a favor while managing his own need for blood. From the police who had caught on to him like Maria LaGuerta (Luna Lauren Vélez), James Doakes (Erik King), and Frank Lundy (Keith Carradine), to the other serial killers like Arthur Mitchell aka the Trinity Killer (John Lithgow), he was never short on adversaries. Ray Stevenson got a chance to be Season 7's big bad but nearly passed on the role.
"I'm pretty much going to say, 'No, thank you very much,'" he told The A.V. Club in his interview. "And then he says, 'So here's the big reveal, then: The reason he's moved so much is that the guy wasn't just his friend, he was his partner, which he's had to keep a secret within his own crime fraternity, so nobody knew. But his heart has been lost. The love of his life has been killed.' And then that put a whole new spin on it, and I went, 'Yes, absolutely.' I leapt at the chance to play him."
Season 7 benefits from Stevenson's performance not only because he is a formidable killer like Dexter, but also because the character has a unique moral compass in the show. The final moments of Sirko's life see the two killers bond over the idea that there is still hope for Dexter. Fans of the show and fans of Stevenson got one of his best performances thanks to Scott Buck's convincing phone call.