Whatever Happened To Duderobe After Shark Tank?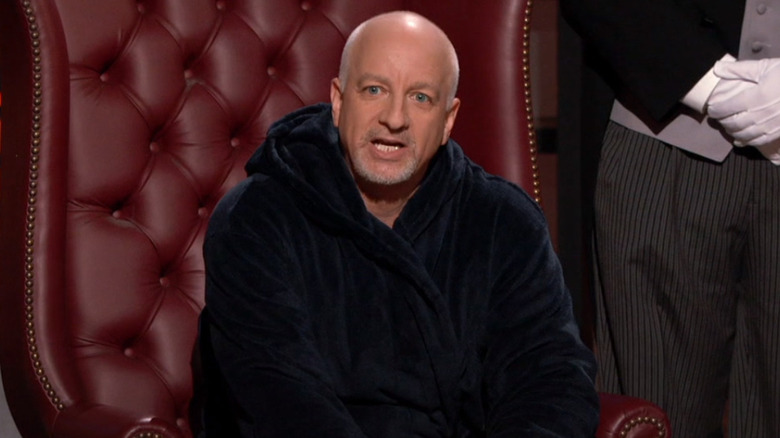 ABC
When Howie Busch, inventor of the DudeRobe, appeared in Season 9 of "Shark Tank" in January 2018, he led very quickly with his distaste for most bathrobes. According to Busch, most robes made for men just aren't very good. They aren't all that comfortable, the quality of the material is frequently low, and wearers are always running the risk of popping open and exposing themselves. 
Hence, the DudeRobe. As Busch told the sharks, he had created his product to be lightweight, quick-drying, towel-lined on the inside, and with certain features like hoods, deeper pockets, and shorts that provide both more practical cover and versatility. Additionally, two crowdfunding campaigns in the fall of 2017 had already been successfully conducted for DudeRobe — one on Kickstarter, and another on IndieGoGo. This brought the company start-up funds of over $140,000. Citing his past involvement in the beginnings of sportswear company Under Armor, Busch was seeking a $150,000 investment to expand and scale up the company, in return for an 18% stake.
Most of the sharks, however, were somewhat skeptical of the DudeRobe. Lori Greiner challenged Busch right off the bat by saying that consumers can buy a robe just about anywhere, and for far cheaper than the prices Busch was charging. Mark Cuban, meanwhile, pointed out that there was nothing that all that obviously set Busch's products apart from any other robe. Other sharks on the panel followed suit, and Busch left empty-handed. 
DudeRobe has gone on to be a moderate success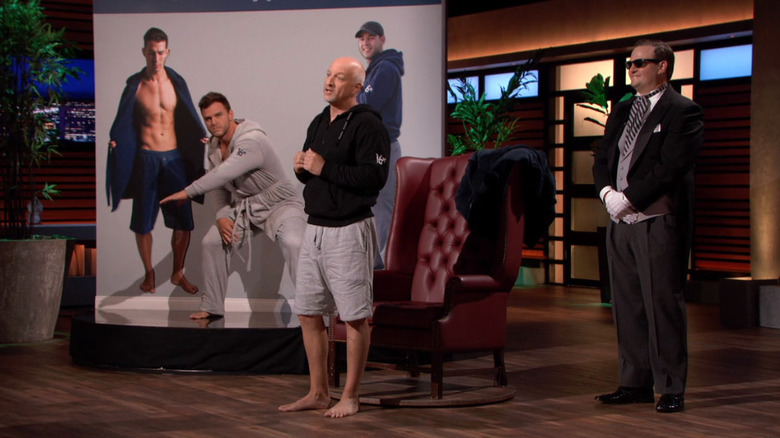 ABC
As often happens with so many products on "Shark Tank" that don't end up landing deals, Howie Busch's DudeRobe still managed to find a customer base and experienced a significant bump in business. According to Busch, sales increased dramatically after the episode aired, and he revealed in an interview with Sezzle that the company kept growing during the pandemic. Five years after his appearance on "Shark Tank," his towel-lined lounge apparel company is not only still around, it appears to be thriving, promoting itself on the DudeRobe website as "the world's #1 men's luxury bathrobe." 
Several positive reviews of DudeRobe can also be found on the website. Even with a price tag that is far from cheap — prices for robes and combos range on the site anywhere from $148 to $314 — customers seem quite satisfied.
DudeRobe has also struck a deal with the National Basketball Association to roll out a limited edition line of loungewear featuring the logos of the Milwaukee Bucks, the Chicago Bulls, the New York Knicks, and other teams. Furthermore, DudeRobe managed to pull in an estimated $2 million in gross revenue in 2021. Though this isn't quite at the heights that Busch insisted it would get during his appearance on the show, it is still a solid number, and it has certainly prevented the DudeRobe from vanishing into the ignominious list of companies that folded after "Shark Tank."