XO, Kitty: The Real-Life Coincidence Involving Alex's Adoption Storyline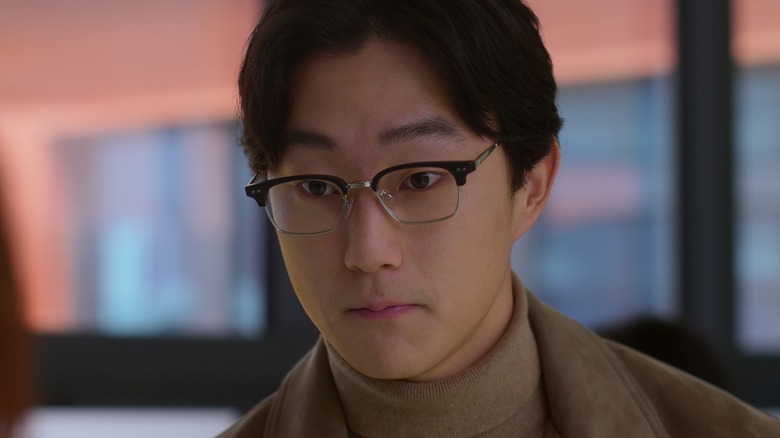 Netflix
The Jenny Han supremacy continues to take the streaming world by storm. The young writer made a name for herself as a young adult author, and now her works are spread across the streaming pantheon. Many may know her for writing Amazon's "The Summer I Turned Pretty," but Han is back at it again with her follow-up to "To All the Boys I Loved Before," Netflix's "XO, Kitty." 
Young love is never easy, especially with the complications of a long-distance boyfriend, Dae (Minyeong Choi). Luckily, Kitty finds a lifeline with Alex, the new teacher on the scene. Peter Thurnwald portrays the young teacher who finds kinship with Kitty's fish-out-of-water scenario because he is also lost. Alex is on a mission to search for his birth parents, which surprisingly relates to Thurnwald's real-life experience. The actor was adopted and raised in Australia by a family just like his "XO, Kitty" character. And just like Alex, there were a few kinks in the plan to find his family. His adoption records were lost, and the actor started to have second thoughts.
"In the end, I never went," Thurnwald told Forbes. "But I hope that one day I'll be able to return to Korea for the sole purpose of finding her. I just don't think I'm quite ready to go looking for someone that may not want to be found. That being said, if she did come forward and want to reconnect, I would definitely want to meet her."
Alex's personal journey is full of twists and turns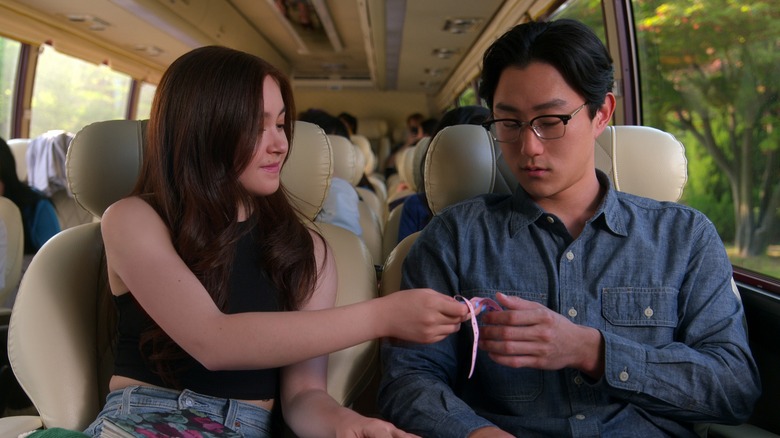 Netflix
It wouldn't be a young adult romance without love triangles and love children. For this reason, "XO, Kitty" is a great representation of the genre. Like "To All the Boys I Loved Before," our romantic lead grapples with romantic turmoil that is unlikely to happen in real life. Kitty's world is fantastical, as are the trials of the rest of the characters. However, for Peter Thurnwald, Alex's journey hit a lot closer to home. Still, he gives Kitty credit for keeping Alex grounded during his journey.
"Throughout his arc, Alex deals with a lot of laughs, heartbreak, and loneliness, not only because his parents rejected him at birth but also because he's alone in a city that he should belong to but doesn't," Thurnwald told Forbes. "He's lucky to have Kitty as his candlelight in the dark because it's her playfulness and kindness that keep him held together." 
Alex does get clarification of his parentage over the course of the series. However, Thurnwald's own actor's journey hasn't yet concluded. Still, he looks forward to doubling his efforts going forward. "Being back in Korea, that started to kind of spur a little bit more passion," Thurnwald expressed on What To Watch. He went on to say that the experience reignited an interest in finding out more about his background. "There's a small little light that's beginning to shine that I might want to start the search again and look a lot more seriously this time."