Whatever Happened To PetPlate After Shark Tank?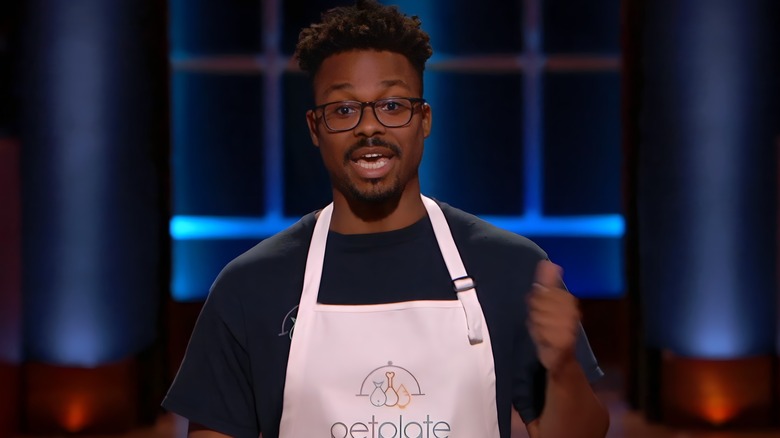 ABC
The hosts of "Shark Tank" have seen many fledgling businesses pitched their way over the years, and a lot of those ideas have revolved around pet products. However, longtime viewers of the reality TV series may best recall the story of PetPlate, which entrepreneur Ronaldo Webb pitched to the Sharks in Season 8, Episode 10, all the way back in 2016. As Webb's business plan went, he wanted to provide a healthier option for pet owners by creating a delivery service for fresh dog food that purported to be high-quality enough for humans to eat and enjoy.
The Sharks didn't end up throwing in their lot with Webb after his pitch, but that doesn't mean that PetPlate hasn't managed to stick around in the ensuing years. In fact, the ultra-healthy pet food service is still quite active, and it has actually grown a lot in the years since it started off.
PetPlate has seen success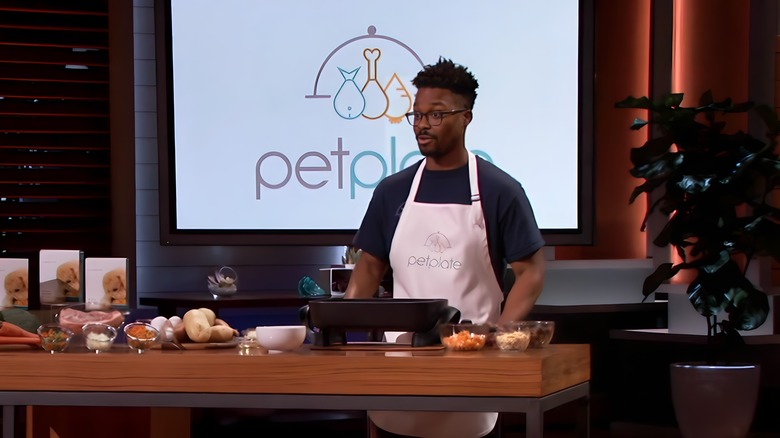 ABC
Following his appearance on "Shark Tank," Ronaldo Webb managed to continue running with his PetPlate business. Per Gazette Review, the service was still going strong in 2018, with PetPlate regularly making freshly-made dog food available to subscribers anywhere within a 300-mile radius of New York City. Season 10, Episode 10 of "Shark Tank," which aired in 2019, offered another update on the business. The catch-up segment with Webb revealed that he had managed to expand PetPlate to a nation-wide scale, upping the business' previous figure of 300-400 meals sold per month tenfold to a range of 3000-4000.
Subsequent years have seen even more success for Webb, as PetPlate even landed a partnership with Paramount Pictures to create PetPlate packaging themed around the popular family film "Paw Patrol: The Movie." The business has also secured strong funding from sources like Pendulum, which invested $19 million in PetPlate in 2021.
As of May 2023, PetPlate reports to have sold over 15 million meals across the United States. Suffice to say, the service is growing larger with every passing year, and stands tall as one of the successful businesses that rose beyond the rejection of "Shark Tank."