NCIS: LA S14 Finale - Kensi & Deeks' Big Announcement Has Fans Crying Tears Of Joy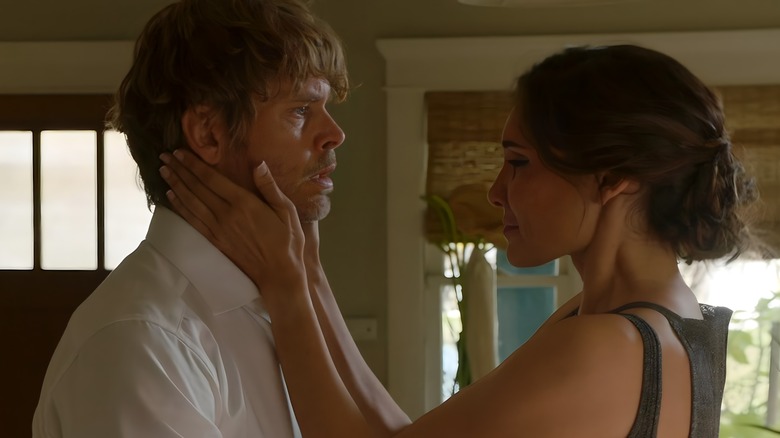 CBS
Contains spoilers for "NCIS: Los Angeles" Season 14 Episode 21 — "New Beginnings, Part Two"
"NCIS: Los Angeles" has finally called it curtains and amidst all the goodbyes, fans are crying tears of joy.
While the series is most known for its high-octane action sequences and intrigue, "NCIS: Los Angeles" does feature its fair share of softer moments. After their chance encounter in Season 1, fans began to fall in love with Kensi (Daniela Ruah) and Deeks' (Eric Christian Olsen) dynamite chemistry. Things quickly bubbled between the two and by the time Season 2 rolled around, the two were officially partners, kickstarting one of "NCIS: LA's" most iconic duos. Tension and banter quickly escalated and the two found themselves in love.
As the series evolved, so did Kensi and Deeks' relationship, with the two eventually getting married after a series of trials and tribulations. Now, with the "NCIS" spin-off over, the two are getting the best ending they could have hoped for. As eyes began to swell up before Callen (Chris O'Donnell) and Anna's (Bar Paly) wedding, audiences were given a major treat, courtesy of Densi: they're pregnant! As expected, fans rejoiced at the news. "Can't believe I heard the words 'we're having a baby,'" wrote Twitter user @fansericcolsen at the reveal.
Fans love the Densi reveal and want more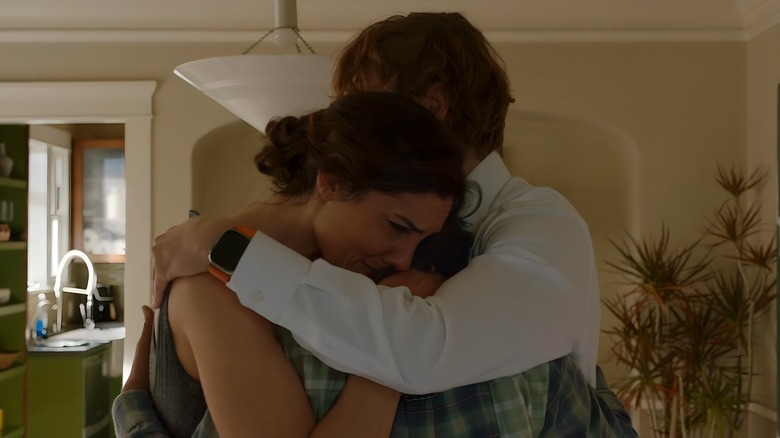 "AHHHH DENSI IS HAVING A BABY," exclaimed Twitter user @CauseRSisEpic. Fans of the "NCIS" spin-off will know that the duo has been hoping for this news for a long time. While this child will be Kensi and Deeks' first biological child, they're still parents to Rosa (Natalia del Riego), a foster child. Fans were pleased with how the Kensi and Deeks invited Rosa into their intimate moment, telling her that she'll be a big sister. "She knows she's still included and still part of the family," wrote user @5021_Charlie about Rosa. "Just because they are having a biological baby doesn't mean they don't still want her."
As great as it is to get another member of Densi, fans are hoping that the characters pop up in other "NCIS" spin-offs to give fans updates. "Alright, I'm gonna need #Densi to cross over to the other #NCIS series at some point next season to give us some baby updates," wrote Twitter user @fbi_zibell. Several other fans expressed heartbreak at the thought of not seeing Kensi and Deek's journey as parents. For Twitter user @cawaki, it's "not fair [that] we won't get to see them as parents of a newborn." Only time will tell if the duo and their child end up in future "NCIS" projects.
For Daniela Ruah, this moment was just as special as it was for fans. "I was so happy. I was so elated," the Kensi star told TVLine. "... I think that these characters deserve everything and more. They're good people, they fight for good, they fight for the betterment of the world, they're selfless, and they've grown and matured so much in these last 14 years."