NCIS: LA Series Finale - [SPOILER]'s Return Left Fans With Mixed Feelings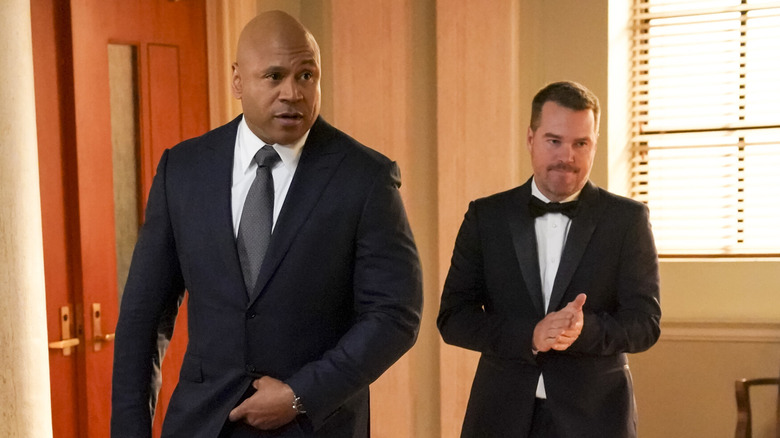 Sonja Flemming/CBS
"NCIS: Los Angeles" has come to an end following 14 successful seasons on CBS, but the finale features a blast from the past who could still have a future in the "NCIS" Universe. Hetty (Linda Hunt), the team's veteran Operations Manager, moved away from the City of Angels to handle assignments in the Middle East and Morocco, which limited her appearances throughout Seasons 12 and 13. However, she clearly hasn't forgotten about her old friends, as she might need them to get her out of a dangerous situation.
Hetty's cameo in the finale isn't a physical one. She sends a letter to Anna (Bar Paly) and Callen (Chris O'Donnell) to congratulate them on their wedding, and her voice can be heard reciting the words on the page. Later on in the episode, we learn that she is in a pickle, suggesting that the character still has a role to play in the franchise.
Still, while a voiceover is better than nothing, some fans wish that the beloved character physically attended the ceremony, despite the fact she's in a spot of bother. "Completely heartbroken that Hetty was not at the wedding," @TamMoh71 wrote, echoing the view of many viewers.
Some NCIS: LA fans wish Hetty was at the wedding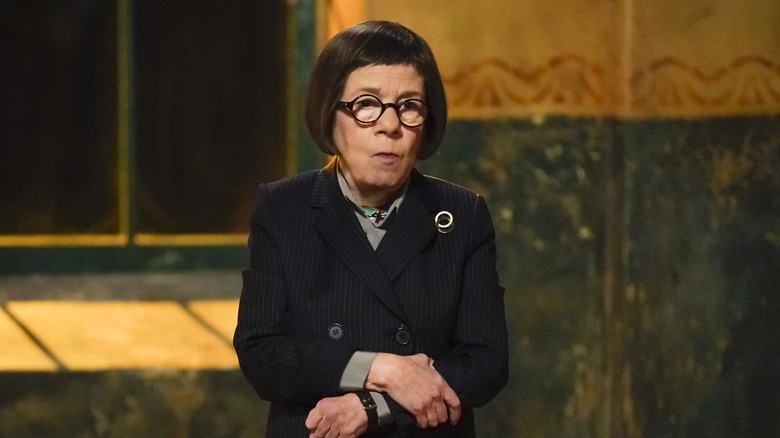 Erik Voake/CBS
"NCIS: Los Angeles" viewers have mixed feelings about Hetty's cameo in the finale being a simple voiceover. Regardless of their differences of opinion about it, however, one thing is certain: she is a beloved character in "NCIS: LA" fan circles. As such, some vocal viewers congregated on social media to discuss her inclusion in the final episode.
Twitter user @SandraTrolinger was disappointed that Hetty didn't show up in the flesh, writing, "I was truly hoping Hetty would show up in some capacity!" Another tweeter who goes by the name @RyanMSpencer shared a similar sentiment, stating that the character should have been at the wedding.
Of course, some viewers were just happy that Hetty got to be part of the finale considering that her role has been so limited in recent years. "I love that they included Hetty, even if it was just a letter from her," @wannaseeireland wrote. Elsewhere, @ReadWatchMunch said, "I really needed a Hetty appearance, But the letter had me in PIECES."