Krypton Will Introduce Lobo In Season 2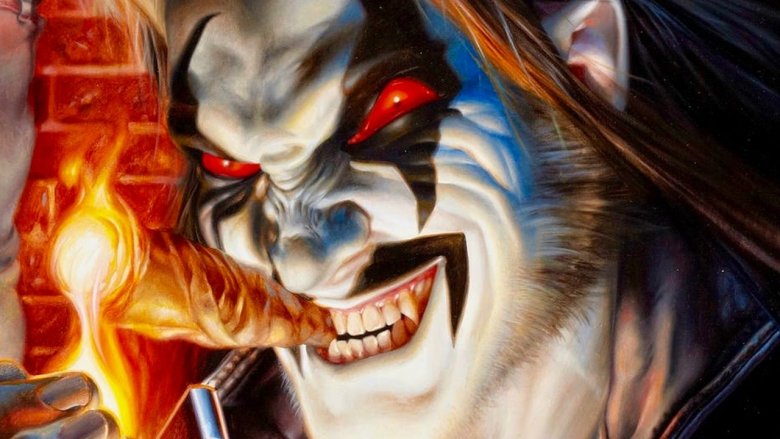 Krypton will kick things into high gear for season 2, introducing a sinister new villain set to stir up unthinkable trouble.
At its panel during San Diego Comic-Con on Saturday, Syfy announced that the forthcoming season of its Superman prequel series Krypton will introduce Lobo as its big bad.
As The Hollywood Reporter notes, Lobo's involvement in the new episodes will likely be dovetailed in with the fallout of the first season as the story chronicles the consequences of Zod (Colin Salmon) striking a deal with Brainiac (Blake Ritson) in order to save Kandor, which altered the course of history.
Born as a devil on the once-utopian planet of Czarnia, the blue-skinned Lobo became the last member of his alien race after he killed his entire civilization — just for kicks and giggles, we might add. Lobo going all Thanos in Avengers: Infinity War was kind of a given, though, considering his name literally means "he who devours your entrails and thoroughly enjoys it" in Czarnian. (Seriously, how did no one see the mass slaughtering coming?)
Writer Roger Slifer and artist Keith Giffen created Lobo, who made his comic book debut in the June 1983 issue Omega Men #3. He resurfaced in the 1990s, when comic book writers attempted to position him as a purposefully over-the-top character meant as a parody of Marvel Comics' Cable, Punisher, and Wolverine. Rather than laugh at the cigar-smoking, murder-loving alien, fans embraced Lobo. Their adoration of the bounty hunter-slash-mercenary has helped him remain a major part of the DC Comics world to this day. 
The first season of Krypton pulled in so-so reviews, with some critics arguing the series is "dense and weird enough on its own to eschew the usual superhero trappings" and others claiming that a "lavish production and strong central performances aren't enough to save Krypton from convoluted plotting and forgettable character arcs." Bringing in a well-known DC villain like Lobo for the series' second season is a wise move (kudos to showrunner Cameron Welsh), as it will help shake away some of the staleness of the story, drive up the pace from shuffling to sprinting, and put an end to lukewarm fight sequences. 
This news comes as Warner Bros. and DC Films continue to develop their Lobo feature film. The studios are said to be eyeing Transformers franchise filmmaker Michael Bay to climb aboard the project. If he signs on, Bay will replace San Andreas helmer Brad Peyton as the pic's director. 
But with season two of the series set to debut in 2019, Krypton will give the world a live-action Lobo long before Warner Bros. ever does.