Fans Theories Are Flying Over Dwayne Johnson's Fast X Return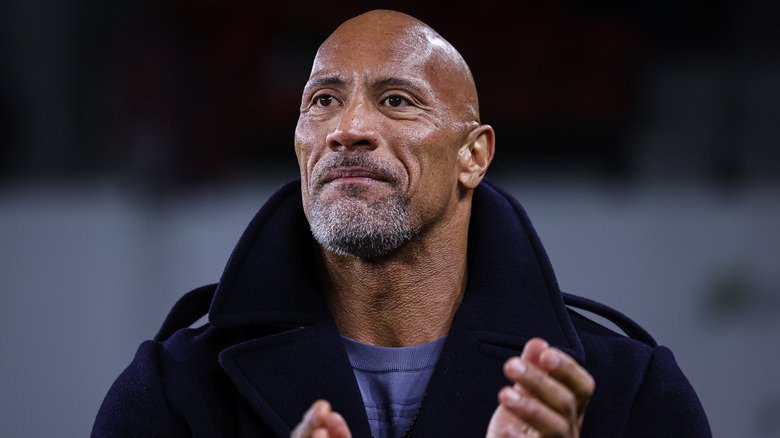 Scott Taetsch/Getty Images
With the tenth movie in the "Fast & Furious" franchise speeding into theaters, fans are getting treated to a whole new level of out-of-this-world stunts. Even though they don't return to outer space as they did in "F9," director Louis Leterrier brings plenty of over-the-top action that forces a pretty intense suspension of disbelief. Of course, there is another part of the movie that is more unbelievable than Dominic Toretto (Vin Diesel) crashing two helicopters with nothing more than horsepower and a heavy foot.
In a mid-credits scene, a giant of a man moves through a room in full tactical gear, eventually answering a phone. The person on the other end delivers a familiar message he gave to Toretto at the beginning of the film. Dante (Jason Momoa) tells the tactically clad giant that he was responsible for his father's death and that he was coming after him. That is when the mask comes off to reveal Luke Hobbs (Dwayne Johnson) and his signature "Sumbi***."
Johnson's return marks a significant reversal in his position that he would never return to the franchise and brings up a lot of questions about what his beef with Diesel actually was. Like all great moments in cinema, Reddit has stepped in with theories of two significant possibilities. One, the beef was entirely a public relations stunt. Or two, the studio is setting up a "Hobbs & Shaw 2" for either part of the finale trilogy or another attempt to milk every cent out of the franchise.
Vin Diesel and Dwayne Johnson's beef was a PR stunt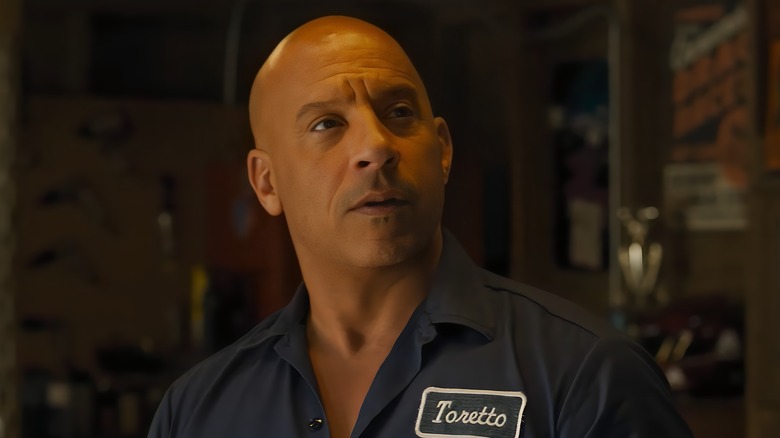 Universal Pictures
There is no such thing as bad press. Bad press is better than no press. Controversy breeds interest. Whatever slogan the marketing team used for their beef between Dwayne Johnson and Vin Diesel was, the people over at Reddit think the entire thing was made up to keep the franchise in the news and drum up buzz for their films. U/KonyYoloSwag posed this question on a Reddit thread: "Also, with that after-credits scene, does that mean Vin's feud with The Rock was [again] just for show?"
Johnson had made it pretty clear that he wasn't going to return to the franchise, telling CNN in 2021, "This past June, when Vin and I actually connected not over social media, I told him directly – and privately – that I would not be returning to the franchise." The "Baywatch" actor then went on to reveal the feelings that he had for some of Diesel's actions, "Vin's recent public post was an example of his manipulation. I didn't like that he brought up his children in the post, as well as Paul Walker's death. Leave them out of it."
U/The_Iron_Ranger had a different reaction to the revelation. "I took it more as The Rock crawling back to the family after the 'Black Adam' debacle." With his blockbuster attempt at jumpstarting the DCEU coming up short, Johnson could be in search of another franchise to hitch his wagon to. "Fast & Furious" is one of the last franchise options for him to go for, so his return might be the first step in repairing his reputation at the box office. There is just the small problem of the commitment he made to never return. Desperation can make for unlikely moves.
Could be setting up a Hobbs & Shaw 2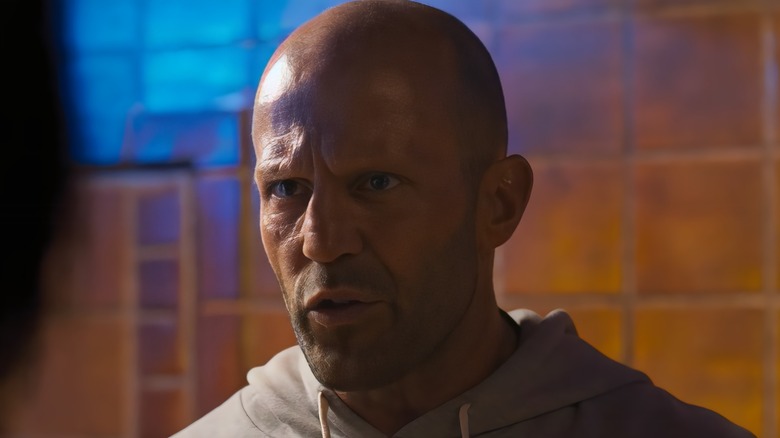 Universal Pictures
U/Specialist_Seal responded to the original post with the theory that a "Hobbs & Shaw 2" was on the way, evidenced by the mid-credits scene. "Yeah, the Rock scene at the end made it seem like Jason Momoa going after him was a separate thing from going after Vin Diesel. Wouldn't be surprised if it's setting up 'H&S 2' so he doesn't have to be in a movie with Vin Diesel." The theory would suggest that the beef was very real and that the studio had set up the films so the two actors wouldn't have to spend any time together on set.
U/the-mp agreed with the idea, saying, "I am very confident that's what's happening. Shaw leaving felt separate from everything else." The idea that Dante is going after Hobbs would be a similar setup as "Fast X," and could see Deckard Shaw (Jason Statham) possibly set to assist Hobbs in defending against the sadistic revenge plot.
Meanwhile, Diesel himself hinted at the possibility of a trilogy for the franchise's finale when he appeared on the red carpet of the premiere outside the Coliseum in Rome. "Going into making this movie, the studio asked if this could be a two-parter. After the studio saw part one, they said could you make 'Fast X: The Finale' a trilogy?" Diesel admitted before commenting that he was getting himself into trouble. Fans will have to wait and see, but we can't imagine they would put a star like Dwayne Johnson in the mid-credits scene for no reason.