Dwayne Johnson Confirms What We Suspected All Along About Rejoining The Fast & Furious Franchise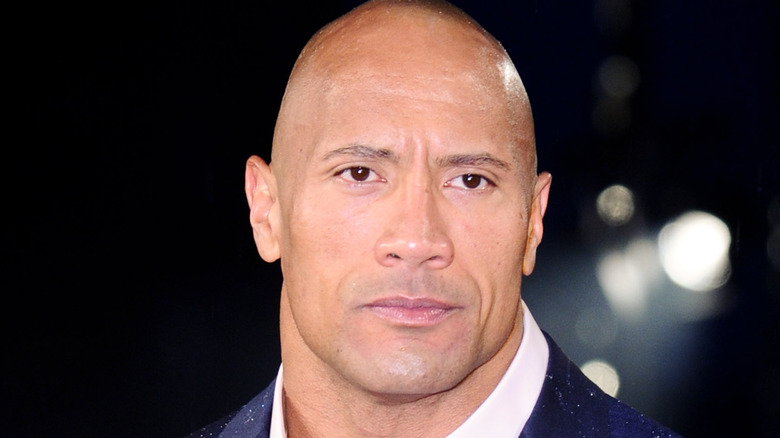 Featureflash Photo Agency/Shutterstock
2001 was a landmark year at the movies for many reasons, but one of the most notable will always be the debut of the "Fast & Furious" series. The inaugural film, simply titled "The Fast and the Furious," came to moviegoers from director Rob Cohen and starred the likes of Vin Diesel, Michelle Rodriguez, and the late Paul Walker. Overall, it was a basic story about street racing and its intersection with crime, but it caught on with general audiences in no time. As a result, the franchise is still going strong today, but it sure does look different than it did 20 years ago.
The "Fast" saga is now one of the highest-grossing big-screen properties of all time, rivaling such box office titans as Star Wars and the Marvel Cinematic Universe. It's currently up to nine main installments with one spin-off — 2019's "Hobbs & Shaw" — and fans still cannot get enough. Sadly for them, though, as the old saying goes, all good things must come to an end, and the "Fast & Furious" series seeks to go out on a high note in the near future. The 10th and 11th films will be the last, putting a bow on a franchise that few anticipated would even endure this long.
The last two movies will surely feature a host of famous faces from years past, but will Dwayne "The Rock" Johnson be one of them? Here's what he had to say about returning.
Johnson is done with the Fast & Furious series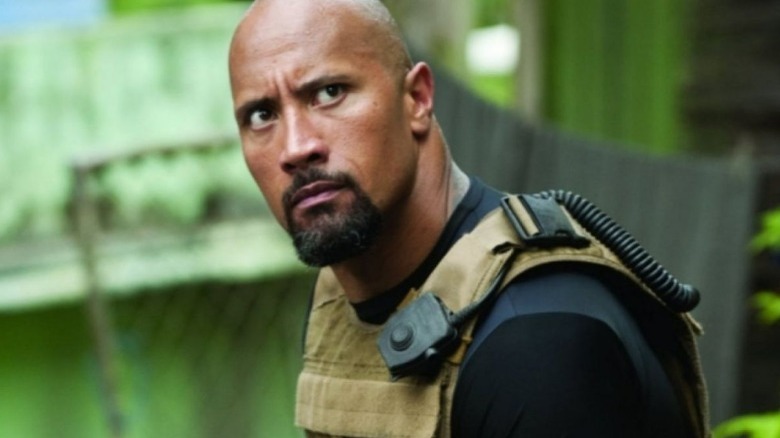 Universal Pictures
Dwayne Johnson made his first appearance in the "Fast & Furious" franchise via 2011's "Fast Five," where he played Diplomatic Security Service agent Luke Hobbs. He'd continue to depict the character for another three installments, as well as the aforementioned "Hobbs & Shaw," though his story has yet to end in any absolute way. Therefore, it stands to reason that he has a fair shot at coming back for either of the two upcoming "Fast & Furious" sequels, right? As it turns out, such a cameo just isn't in the cards.
In an interview with CNN, Johnson discussed his career on the silver screen up to this point and where he's headed in the future. Despite co-star and behind-the-scenes rival Vin Diesel's public desire to see him return to the "Fast & Furious" family, the former WWE Champion explained that he had no intention of doing so. "I was firm yet cordial with my words and said that I would always be supportive of the cast and always root for the franchise to be successful, but that there was no chance I would return. I privately spoke with my partners at Universal as well, all of whom were very supportive as they understand the problem."
At this point, it's well-documented that Dwayne Johnson and Vin Diesel have some difficulty working with one another on set. Perhaps stepping away from the "Fast & Furious" series was the right call for both parties, even if it means we've seen the last of Luke Hobbs.