Blue Bloods Fans Can't Shake The Season 13 Finale's Very Scary People Vibes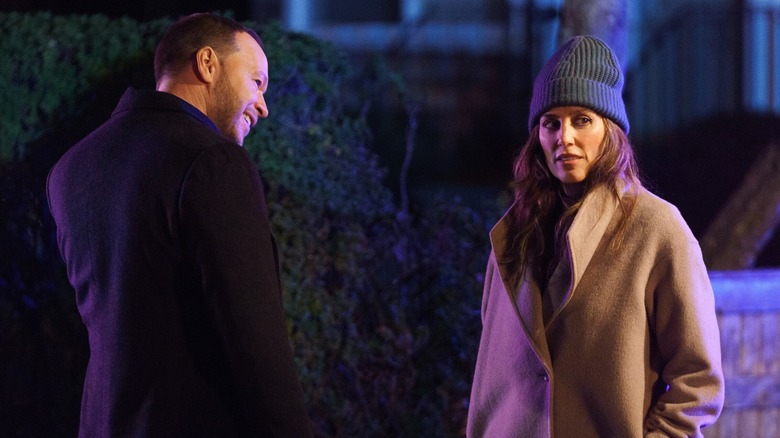 Matt Infante/CBS
In the Season 13 finale of "Blue Bloods" Danny Reagan (Donnie Wahlberg) and Maria Baez (Marisa Ramirez) come across a murder that they assume is a copycat of a previous serial killer they caught, Dr. Leonard Walker (Mather Zickel). After they arrested him, he was brought to Bellehaven Psychiatric Hospital, so they were very surprised to discover that Walker had recently been released. Unfortunately, the evidence from the first two murders didn't stick, so he's out and killing again. Fans of the show immediately saw similarities between the creepy serial killer storyline and Wahlberg's other show, the true crime series "Very Scary People."
"['Blue Bloods'] definitely has ['Very Scary People'] vibes tonight!" tweeted @JKsGirl4ever. Meanwhile, @jmfnkotb1 noted, "This doctor guy gives me ['Very Scary People'] vibes."
Season 5 of "Very Scary People" premiered April 16 on Investigation Discovery, with Wahlberg continuing as the host and executive producer. Every two episodes are devoted to a specific serial killer, many of whom aren't well-known, like the Times Square Killer from Episodes 7 and 8. With Dr. Walker fitting the description of a ritualistic serial killer, it makes sense that viewers would see similarities.
Blue Bloods led Wahlberg to Very Scary People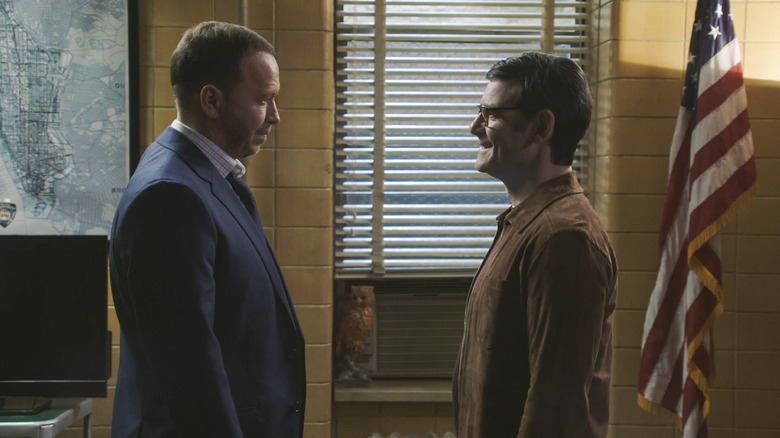 CBS
"Blue Bloods" viewers who are also fans of Donnie Wahlberg's true-crime series loved the unsettling vibe in the Season 13 finale. "Well damn ... this is definitely some creepy ['Very Scary People'] shenanigans going on here tonight on ['Blue Bloods'] .. such a great episode," tweeted @kaceydiaz0414. Like many serial killers, Dr. Walker has patterns or an M.O. he follows when he murders, which include strangulating his victims, posing their bodies, putting black rosary beads in their hands, and leaving a Bible verse or quote. He also takes a lock of the victim's hair as a trophy. As the police closed in on him, fans were rooting for Danny, Maria, and Jackie (Jennifer Esposito) to finally get evidence to put Dr. Walker away.
For Wahlberg, his time catching fictionalized criminals on "Blue Bloods" definitely influenced his decision to work on a show detailing the horrific crimes of notorious serial killers. "If it weren't for 'Blue Bloods,' I probably never would've done 'Very Scary People,'" he told People. "Because of the role I play on 'Blue Bloods,' it lent a sort of credibility, I think, to me being the host of this show."