Whatever Happened To Kronos Golf After Shark Tank?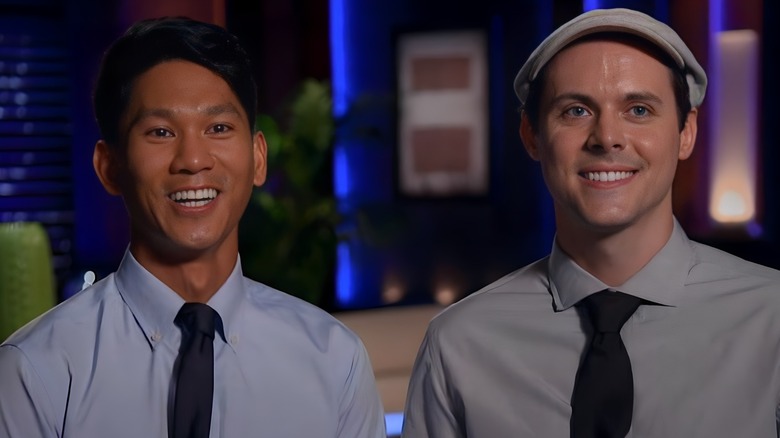 ABC
In the second part of the "Shark Tank" season 6 premiere, the sharks were approached by entrepreneurs Eric Williams and Phillip Lapuz with their golf club company Kronos. Described by the pair as "the most precise putters in the world," their premium golf clubs are milled from a solid block of carbon steel for over two hours. For president and founder Lapuz, the idea of Kronos came about when he couldn't find a putter that fit all needs. "Instead of complaining, I decided I should do something about it," he told PutterZone.
While the pair went on "Shark Tank" hoping for an investment of $150,000 in exchange for a 15% stake in the company, they walked away with a $150,000 deal with Robert Herjavec for 30% instead. Williams told signs.com that the "average monthly online sales of our putters have risen by 3000% today as compared to before the show." 
Today, the company's website shows they're thriving, and they announced partnerships with five PGA Tour golfers in 2019, showing that they took the advice of Kevin "Mr. Wonderful" O'Leary about needing golf pros to use their clubs to help build U.S. sales. According to sharktankblog.com, the deal with Herjavec never actually went through, but they still found success. DMARGE listed them as one of the best golf putters to buy in 2023.
Lapuz got emotional pitching to the sharks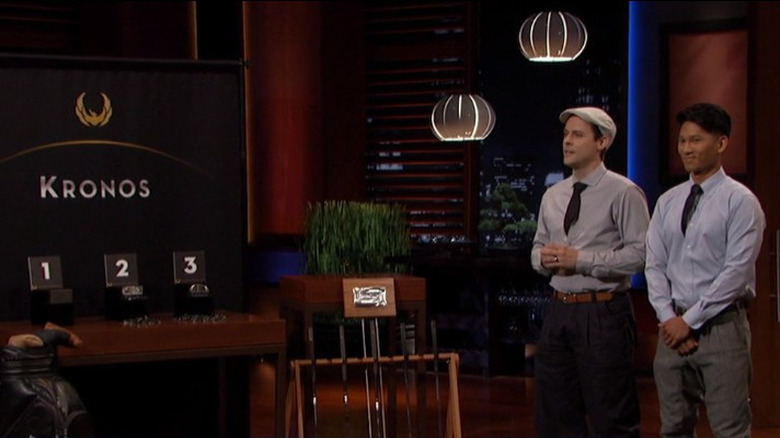 ABC
While getting overly emotional generally isn't the best way to impress the sharks, some of the best "Shark Tank" episodes have involved a few tears. The Tree T-PEE founder Johnny Georges succeeded in making all the sharks misty-eyed when he revealed that he wasn't looking to make money, he was just passionate about helping farmers protect their trees from frost and help conserve water. For Kronos Golf's Phillip Lapuz, he didn't intend to allow himself to get so emotional on the show, but the question of what motivated them to want to start their own business brought him to tears, and in turn, all of the sharks.
Lapuz left a well-paying job to follow his passion, even putting $100,000 of his own money into the venture. He explained to the sharks that he's been engaged for two years, but his fiancée is in Japan, and her parents won't let her come to the U.S. unless he proves that his business is a success. Robert Herjavec invested in part because he saw the drive Lapuz has to make his business successful.
After the episode aired, Lapuz told TMZ that he emailed a clip to the parents of Mariko, his fiancée. But apparently, it wasn't meant to be, and Lapuz posted on his Instagram in April, 2017 that he married a woman named Tara.