Whatever Happened To The Tree T-Pee From Shark Tank?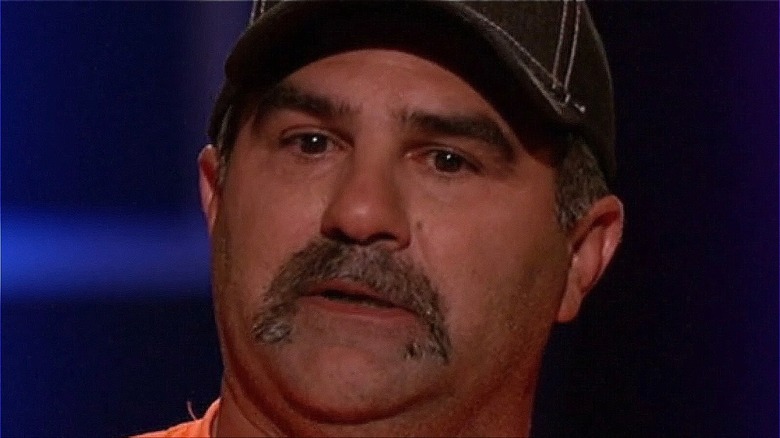 ABC/Hulu
The sharks on "Shark Tank" see all kind of pitches, and if we're being honest, many of them could be categorized as "frivolous." Just to name a few examples, take a look at the Guzzle Buddy wine bottle attachment, or the Extreme Sandbox life-sized construction play set, or I Want to Draw a Cat.
It's relatively rare for the sharks to see a product that can genuinely change the world, but that was the case when entrepreneur Johnny Georges went into the tank to pitch his product, the Tree T-Pee. Simply put, it's a plastic tree-root cover that both conserves water as well as provides protection against frost. As Georges explained during his pitch, a normal tree without the Tree T-Pee requires 25,000 gallons of water per year to thrive. With the Tree T-Pee, it only needs 800. That's a potentially fortune-altering device for farmers around the world.
Georges asked for $150,000 in exchange for 20% of his company. At the time, Georges was selling the Tree T-Pee for $4.50 each, netting him a dollar in profit per item sold. Kevin O'Leary felt that Georges' sale price left no margin for a distributor, so he exited the bidding. But Paul Mitchell founder John Paul DeJoria was so moved by Georges' presentation and care for local farmers that he met Georges' offer without making a counter. The two hugged and walked away with a deal.
Georges' episode aired in November 2013. Here's how Tree T-Pee is doing almost a decade later.
Tree T-Pee is still in business today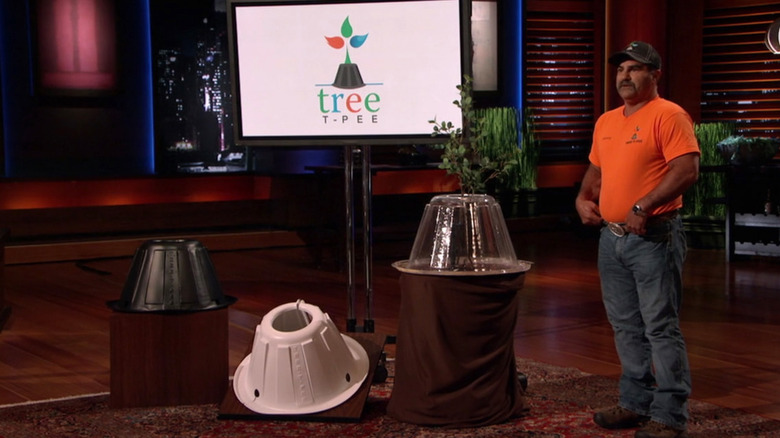 ABC/Hulu
Visitors to Tree T-Pee's social media pages might be surprised to hear this news, since Tree T-Pee's Instagram page hasn't been updated since 2017. Tree T-Pee's also used to be available for sale in Florida-area Home Depot locations as recently as 2014 (per Tree T-Pee), but they're no longer available in stores.
However, Tree T-Pee is very much still in business today. Tree T-Pee's website remains active and still offers the Tree T-Pee. It now retails for $9.95, in both black and white varieties. While Tree T-Pee might not have become the big business that Kevin O'Leary imagined, it's still in operation today more than 15 years after Johnny Georges launched it. The "Shark Tank" appearance was a major victory for Tree T-Pee, as it led to thousands of sales. Georges told ABC News that he received 56,000 emails after his episode aired.
Given that more than half of all small businesses are ten years old or younger (via JP Morgan), Tree T-Pee is a definite "Shark Tank" success story.