Noomi Rapace Cast In Amazon's Jack Ryan Season 2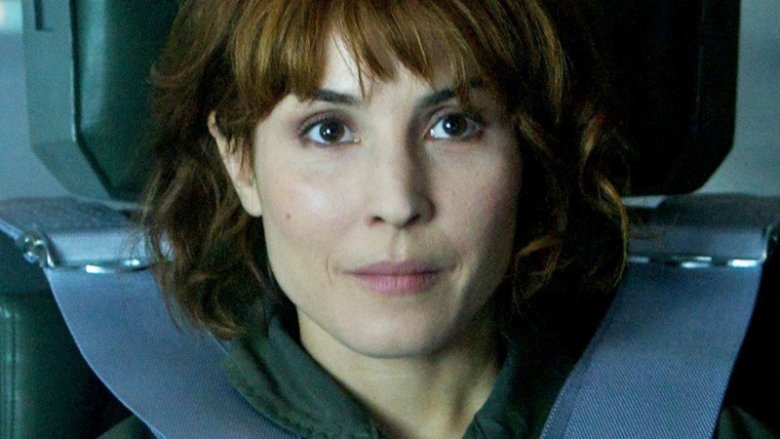 New season, new cast member. 
During San Diego Comic-Con on Friday, Amazon announced that Noomi Rapace will join the second season of its Jack Ryan series (via The Hollywood Reporter). 
Rapace is set for the role of Harriet "Harry" Baumann, a German secret intelligence service agent who has been described as "highly capable, sharply intelligent, and intoxicatingly charming." 
Jack Ryan showrunners Graham Roland (Fringe, Almost Human) and Carlton Cuse (Bates Motel) will tell a completely original story in the show's first season, deviating from the source material of Tom Clancy's novel series of the same name. The events of the freshman outing will lead John Krasinski's CIA agent Jack Ryan to South America, where he meets Rapace's Harry. 
"But wait, we haven't even seen the first season of the show! Why should we be excited about this news if we don't even know that Jack Ryan is any good?" we can imagine you thinking. 
Well, Amazon handed Jack Ryan an extremely early pick-up order for season 2 ahead of its official season 1 debut — because that's just how confident the company is that viewers will fall head-over-feet in love in the series. 
Rapace's credentials should also stir up excitement about her involvement in Jack Ryan. The Swedish actress first captured our attention as Lisbeth Salander in Niels Arden Oplev's The Girl with the Dragon Tattoo and Daniel Alfredson's The Girl Who Played with Fire and The Girl Who Kicked the Hornet's Nest. The BAFTA-nominated Rapace continued on a hot streak, appearing as Leena in Beyond, Madame Simza Heron in Sherlock Holmes: A Game of Shadows, and Raisa Demidova in Child 4, and Leilah in Bright. 
But Rapace's portrayal of the headstrong archaeologist Dr. Elizabeth Shaw in Prometheus and Alien: Covenant is what the mainstream adores her for — and proves why she's an incredible fit for Jack Ryan. 
For the series, Rapace also joins Wendell Pierce as James Greer, Jack Ryan's boss, and Abbie Cornish as Cathy Muller, an infectious diseases doctor and Jack's soon-to-be-wife. 
Amazon's Jack Ryan will premiere its first 10-episode season on August 31.