Star Trek: Discovery's Alex Kurtzman Inks Massive Deal To Expand Star Trek TV Franchise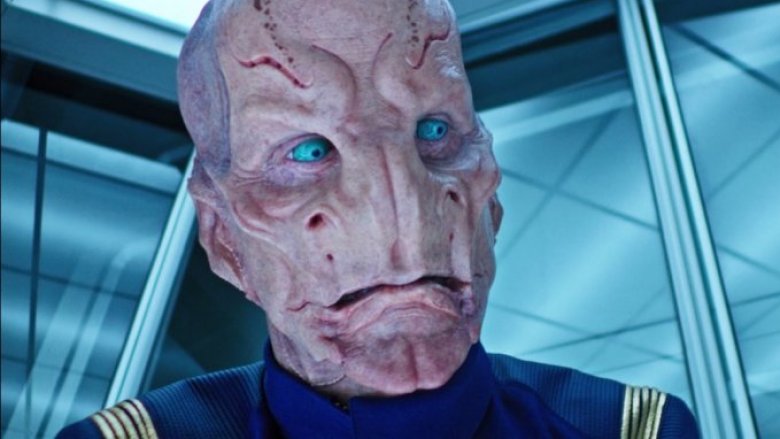 The Star Trek television world is about to get even bigger. 
As detailed by Deadline, Star Trek: Discovery co-creator Alex Kurtzman has inked a deal with CBS Television Studios to expand the Star Trek franchise across small screens. The massive five-year, roughly $30 million agreement grants Kurtzman the power to oversee the development of new Star Trek series, mini-series, spinoffs, and animated shows through his Secret Hideout production company.
David Stapf, the president of CBS Television Studios, remarked that of all the writers, producers, and directors that film and television studios want to work with, "Alex and his Secret Hideout team are always at the top." Stapf commended Kurtzman's "talent, taste, and ability to shepherd a successful project" as being unmatched by anyone else in the industry.  
Kurtzman, who has served as an executive producer on CBS' Hawaii Five-O since 2010, will continue to work alongside Secret Hideout's Heather Kadin and Aaron Baiers as part of the agreement, which will add "diverse voices" to the Star Trek TV universe. 
"CBS Studios [has] been our foremost collaborators and champions, treating each project with integrity, supporting the creative visions, and working breathlessly to make each episode of every show the best it can be," Kurtzman said at the time of the deal announcement. "CBS has also allowed us the great pleasure of reintroducing the world of Star Trek audiences new and old, and we are very excited to keep working alongside them to expand that world."
CBS Television Studios is keeping details on the future projects under wraps for now, although there has been chatter that one of the first series to emerge as a result of Kurtzman's deal is a limited series spinoff that will run for eight episodes. 
Entertainment Weekly reports that there are three series in development. And according to The Hollywood Reporter, one of them might bring longtime Star Trek actor Patrick Stewart back into the fold: "The new deal comes as rumblings about another Star Trek series, featuring Patrick Stewart reprising his role as Star Trek: The Next Generation's Capt. Picard, have been heating up."
Elsewhere, Variety indicates that another of the new series could be one created by Marvel's Runaways showrunners Stephanie Savage and Josh Schwartz that takes place at Starfleet Academy. 
Kurtzman signing on the dotted line of this enormous deal comes hot off the heels of another big win for him: He was recently tapped as the sole showrunner of Star Trek: Discovery, replacing Gretchen Berg and Aaron Harberts. 
With any luck, Kurtzman and his fellow Star Trek creatives will unveil some information regarding this new deal and the projects that will come out of it during San Diego Comic-Con next month. With HBO's Game of Thrones and Westworld forgoing the convention this year, the organizers have to fill the panels with some kind of excitement, right?