Why Captain Whitford From The Creator Looks So Familiar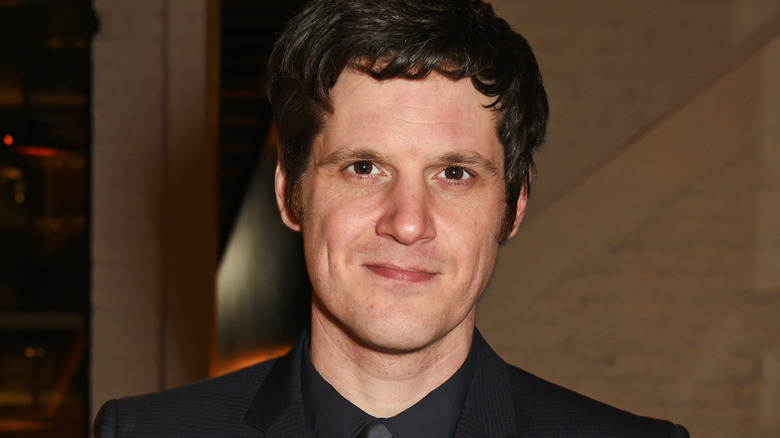 David M. Benett/Getty Images
Director Gareth Edwards is best-known for his work on "Rogue One: A Star Wars Story," which many "Star Wars" fans consider a high point of the franchise since its acquisition by Disney. On May 17, 2023, a trailer for Edwards' next film, "The Creator," premiered online, introducing viewers to John David Washington as a soldier pulled both ways in a war between humans and AI. Given how adeptly he told an fresh story in the "Star Wars" universe, expectations are already considerable for what will serve as Edwards' first time working with an original sci-fi world.
In the tradition of "Star Wars" before it, "The Creator" looks to be epic in scope, and appropriately surrounds Washington with a sizable cast including names like Gemma Chan, Ken Watanabe, Ralph Ineson, and even country/bluegrass singer-songwriter Sturgill Simpson. While he's only in the trailer for a brief moment, Michael Esper looks to play a sizable part as Captain Whitford, who seems to lead the human military squad of which Washington's character is a part.
Esper is a prolific actor with decades of film and stage experience. If he looks familiar, it's likely from one or more of the following highlights from throughout his career.
Michael Esper is a prominent theatrical performer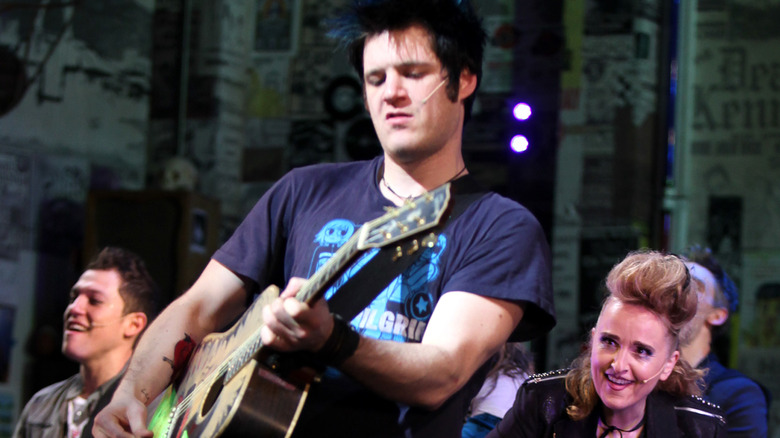 Walter Mcbride/Getty Images
More than as a screen actor, Esper is predominately known for his body of theatrical work, which kicked off in 2004. At that point, Esper already had some film experience under his belt, including a brief appearance as the young version of Russell Crowe's character John Nash in "A Beautiful Mind," but it was his subsequent run of stage performances that established his acting career.
What very well may be Esper's biggest theatrical credit is a part in the original cast of Green Day's "American Idiot" musical as Will, a longtime friend of protagonist Johnny (John Gallagher Jr.). This role landed him a spot on its original cast recording album. Esper was also in the first run of "Lazarus," an off-broadway musical written around the work of David Bowie, which premiered prior to and closed after his death.
Other stage plays Esper has worked on include Tony Kushner's "The Intelligent Homosexual's Guide to Capitalism and Socialism with a Key to the Scriptures," Sting's musical "The Last Ship," and a 2016 production of "The Glass Menagerie." Fans of theater, and especially musicals, then, may recognize Esper's likeness not from film but his frequent stage appearances over the years.
Esper is Frances' partner Dan in Frances Ha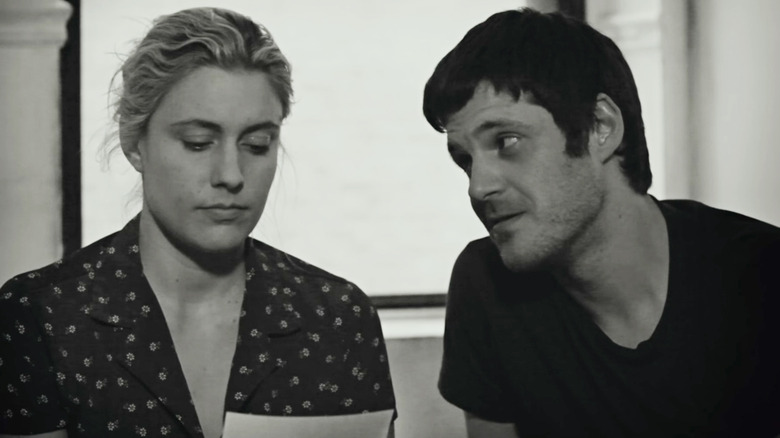 IFC Films
When his acting career started picking up in the 2000s and continuing into the 2010s, many of Michael Esper's screen roles were in independent dramas, like the 2007 Paul Dano sci-fi film "Light and the Sufferer," and Andrew Jarecki's predecessor to his work on "The Jinx" titled "All Good Things."
In 2012, Esper appeared in Noah Baumbach's "Frances Ha" — technically an independent drama, but given Baumbach's bona fides, one with a more sizable footprint than most. Those familiar with the film will remember Esper as Dan, titular character Frances (Greta Gerwig)'s partner at its start. Dan is notable for wanting to move in with Frances and adopt hairless cats together, which Frances rejects, deciding instead not just to break up with him but abandon her roommate Sophie (Mickey Sumner) for a new place in Tribeca in an attempt to follow her dream of becoming a professional dancer. So, while Dan's role may be brief, he serves as a catalyst for Frances' story arc for the balance of the film.
He's in the main cast of Do No Harm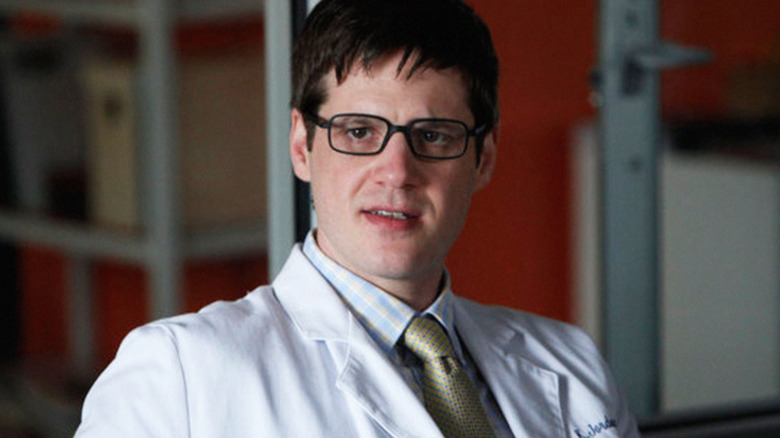 NBC
Medical drama "Do No Harm" premiered to NBC in January of 2013 and lasted for a single, 13-episode season before its conclusion in September of that same year. Fellow theater actor Steven Pasquale stars as Jason Cole, a doctor who harbors an alternate, malicious personality, adapting the "Dr. Jekyll and Mr. Hyde" formula to a hospital setting.
Michael Esper is a part of the show's main cast as a neurosurgeon named Kenneth Jordan, essentially serving as its main antagonist. Dr. Jordan works opposite Dr. Cole, and, though he doesn't know any specifics, catches on to the fact that Cole might be hiding something. Jordan's motive, though, is not altogether benevolent, but rather seems to stem from jealousy over Cole's success in their shared hospital environment. As one of its principal characters, Esper appears in all 13 episodes of "Do No Harm."
He's an agent of chaos in the 2022 thriller Resurrection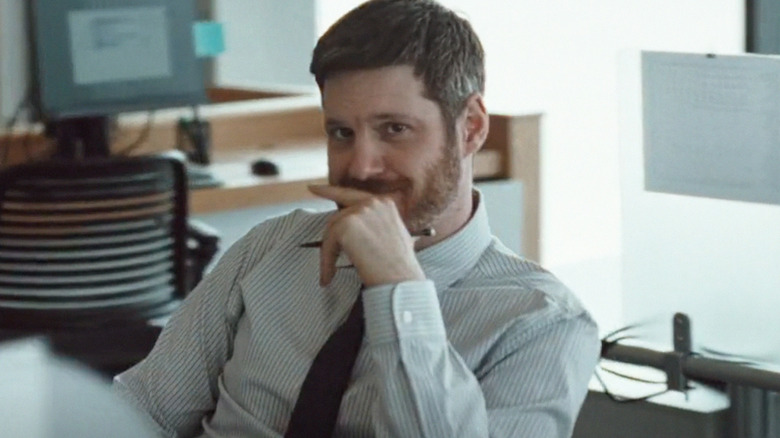 IFC Films
Michael Esper's role in "The Creator" is unlike much of his prior work, which largely consists of musical theater and grounded drama. The one shade of genre film with which Esper has started to become familiar in recent years is horror. In 2020, for instance, Esper appeared in the HBO miniseries "The Outsider," based on a novel by Stephen King. He then followed that up with an appearance in an episode of CBS' "Evil."
In 2022, Esper grew his horror filmography further as a member of the supporting cast in psychological thriller "Resurrection," which became a part of horror streaming service Shudder's library upon its digital release. In "Resurrection," Esper plays a character named Peter, who at its start is carrying out a workplace affair with protagonist Margaret (Rebecca Hall). Margaret's increasingly dire mental state after she encounters David (Tim Roth), an abusive figure from her past, provides the film with its central narrative. Peter, meanwhile, is not necessarily malicious, but given his illicit role in Margaret's life, contributes to her crumbling sanity.
Esper followed this performance with a part in Ari Aster's quasi-horror movie "Beau is Afraid" as a panicky, trigger-happy cop in its big city chapter. His next role will be in "The Creator," which premieres on September 29, 2023.