Lord Of The Rings Co-Writer Philippa Boyens Recruited Miranda Otto For The War Of The Rohirrim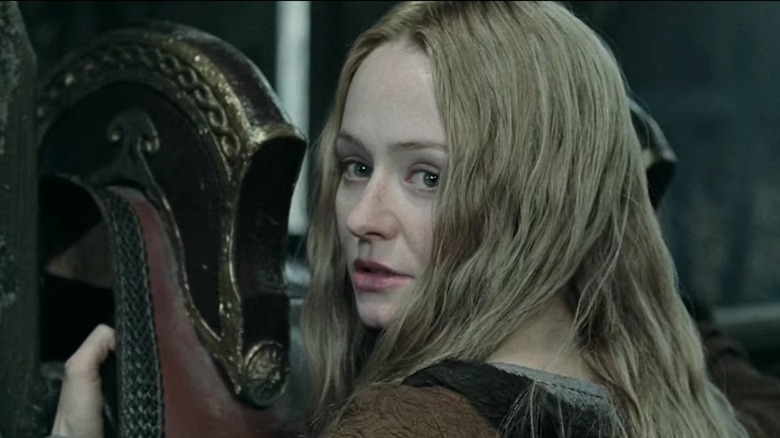 Warner Bros
In June of 2021, Warner Bros announced that they would be trying a first when it comes to cinematic Middle-earth adaptations. The studio declared that it would be releasing a full-length anime feature in the spring of 2024 called "The Lord of the Rings: The War of the Rohirrim." While Tolkien's epic trilogy has already been adapted in both animated and live-action form, an anime movie will stretch the creative aspect of Middle-earth adaptations to new limits.
As if to balance out the novelty, a year later it was also announced that Miranda Otto would be reprising her role as the shieldmaiden Éowyn. Since her character is a mere mortal in a venerable world filled with immortal souls, the plan, per the initial report, is to have an older Éowyn narrate the story, which will follow an epic event in Rohan's history that leads to the fortress of Helm's Deep getting its name.
While the return of one of Peter Jackson's Middle-earth actors to the silver screen is welcome news, no one knew how or why Otto had agreed to the arrangement — until now. In a recent interview with Express, the 55-year-old Australian actress explained that "it was Philippa Boyens who got in touch with me about doing it, who was one of the writers for the original movies."
Boyens was one of the key writers for Peter Jackson's trilogy and remains a widely respected writer in Tolkien fandom. She is also involved in Warner Bros.' "The War of the Rohirrim" as an executive producer, which is exciting news for Tolkien fans all on its own. The fact that Boyens is also actively recruiting original actors from Jackson's trilogy makes both her current film and any future Middle-earth projects she might work on that much more exciting.
Boyens rang Otto directly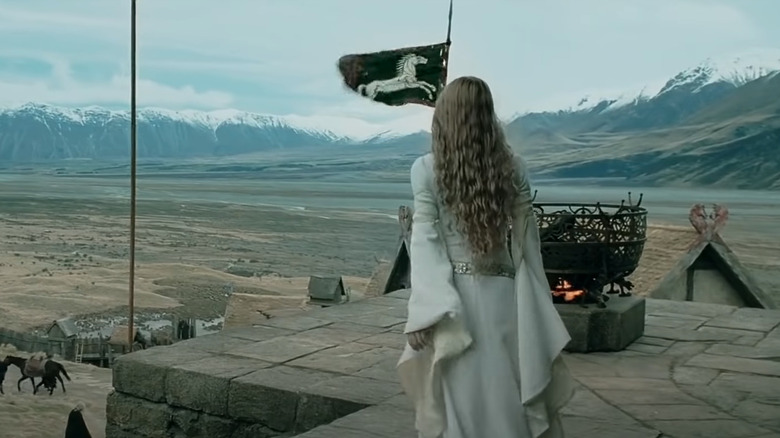 Warner Bros
It's no secret that the cast and crew on movie sets tend to bond over time, especially with a multi-year project as massive as the original "The Lord of the Rings" trilogy. Even so, it's been quite a while since those films were released.
Nevertheless, Boyens has shown a propensity for bringing Middle-earth alumni back together for repeat projects. In a separate interview with Metro, Otto clarified that "Phillippa [Boyens], one of the writers on the original, rang me and asked if I would be interested in coming back and narrating the animation for this film and I said yes because I thought it would be interesting to return to the character."
Clearly, two decades did little to dampen the friendships forged in the fires of a Middle-earth production. The fact that Boyens could make a call and recruit such an exciting addition to her current project is proof positive that she's still got the magic touch when it comes to Tolkien projects.
Along with bringing Otto back into the Middle-earth fold, it's worth noting that Boyens' daughter, Phoebe Gittins, is also working as a writer for the upcoming anime. Gittins already played uncredited roles as a "Cute Hobbit Child" in "The Fellowship of the Ring" movie, as well as a "Prancing Pony Wench" in "The Hobbit: The Desolation of Smaug" over a decade later. Now she will have the chance to follow in her mother's footsteps by leaving her own indelible mark on Middle-earth, not through her uncredited acting chops but with the written word.