Cats Film Adaptation Casts James Corden, Jennifer Hudson, Ian McKellen, Taylor Swift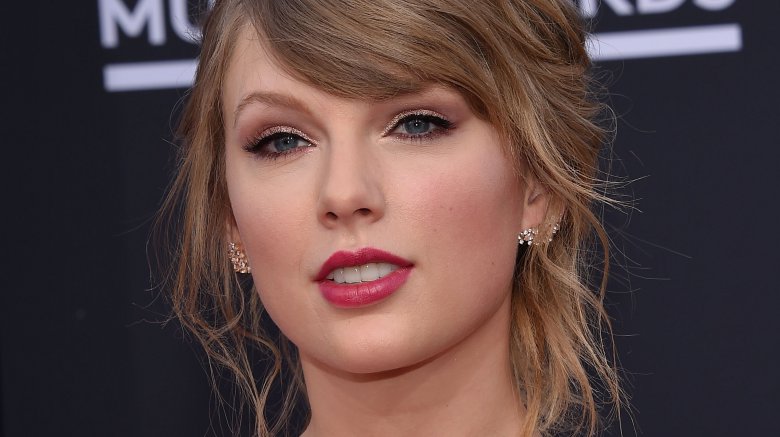 Getty Images
The casting of Cats is a difficult matter, it isn't just one of your holiday games. 
Working Title and Universal Pictures are well-aware of this T.S. Eliot-penned fact, and have taken great care in tapping James Corden, Jennifer Hudson, Ian McKellen, and Taylor Swift — yes, really — in the film adaptation of Andrew Lloyd Webber's Cats musical. 
The Hollywood Reporter announced the foursome's casting, but it's anyone's guess which furry felines they play in the pic. There are plenty of cats to choose from when theorizing the ones Corden, Hudson, McKellen, and Swift will bring to life: the tribe of cats known as the Jellicles includes Bombalurina, Demeter, Grizabella, Electra and Etcetera, Jemima, Mister Mistoffelees, Old Deuteronomy, The Rum Tum Tugger, Rumpus Cat, Skimbleshanks, and a whole host more. 
The project is a faithful translation of its source material, with Lee Hall (Billy Elliot) adapting the original musical, which is based on T.S. Eliot's poem collection Old Possum's Book of Practical Cats, and Tom Hooper (Les Misérables, The King's Speech, The Danish Girl) directing. Set to begin production in the U.K. later this year, the Cats film will take place on the night the Jellicles make their "Jellicle choice," deciding which one of the cat clan will go on to the Heaviside Layer and return to Earth in a new form. 
One might be taken aback when hearing that Corden, Hudson, McKellen, and Swift are involved in Cats, but breaking down the casting news and looking at each star individually, it all makes total sense. 
While the mainstream knows Corden as the charismatic guy who hosts his own late-night talk show and chauffeurs celebrities around town while belting out hit songs, he's actually a talented, seasoned theatre performer, having starred as Timms in several runs of The History Boys from 2006 to 2007 and as Francis Henshall in One Man, Two Guvnors throughout 2011 and 2012. He also portrayed The Baker in the 2014 musical fantasy film Into the Woods, an adaptation of Stephen Sondheim's 1986 Broadway musical of the same name. Given his credentials, Corden will fit right in in Cats. 
As for Hudson, she scooped up an Academy Award, a BAFTA Award, a Golden Globe Award, and a Screen Actors Guild Award for her performance as Effie White in Dreamgirls — yet another Broadway musical-to-Hollywood movie adaptation, translating the 1981 musical by Henry Krieger and Tom Eyen. 
From the outside, McKellen looks like an odd choice for Cats — but he, like Corden, has made the rounds on theatre stages. McKellen holds credits in A Man for All Seasons, A Scent of Flowers, Macbeth, Othello, King Lear, The Seagull, Waiting for Godot, and The Tempest. 
And when it comes to little miss T. Swift, we all now she can sing the house down, but she's also a huge cat lady. At the risk of sounding like Chandler Bing, could a role in Cats be any more perfect for Swift? We think not. 
Additional casting announcements for Cats are expected to happen soon, so keep those peepers peeled, readers.