Apple Orders Second Season Of Carpool Karaoke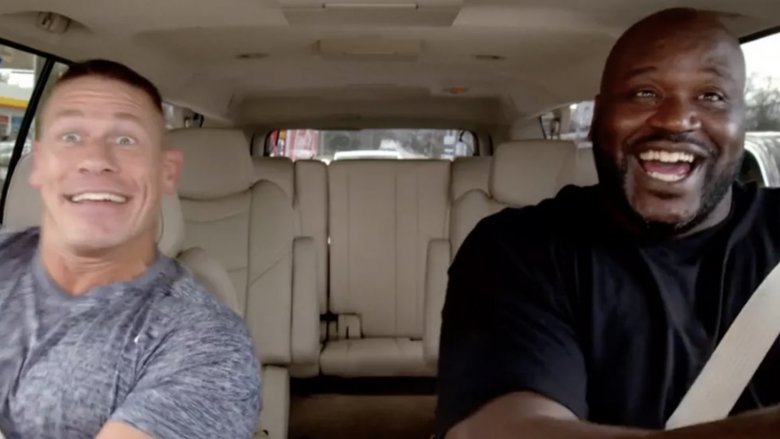 Here's something to sing about. 
Apple has renewed Carpool Karaoke, the series spinoff based on The Late Late Show host James Corden's mega-popular segment, for a second season (via The Hollywood Reporter). 
CBS Corp. CEO Leslie Moonves made the announcement on Thursday (February 15) via a conference call with investors, during which he noted Carpool Karaoke as a prime example of how noteworthy late night hosts can translate their content into new projects. Moonves also mentioned the Stephen Colbert animated show Our Cartoon President as another illustration of success. 
Carpool Karaoke, one of Apple's first ventures into original programming (unscripted or otherwise), launched through Apple Music in the summer of 2017. The first season featured guests like Maisie Williams and Sophie Turner of Game of Thrones, Camilla Cabello formerly of the girl group Fifth Harmony, singer-songwriter Alicia Keys, The Voice coach and judge Blake Shelton, and ten-time Grammy-winning artist John Legend. Shaquille O'Neal and John Cena (seen above), Ariana Grande and Seth MacFarlane, and Billy Eichner and Rihanna also made appearances, teaming up in pairs of two to belt out hit tunes in place of original host Corden doing the same while he chauffeured celebrities around town. 
Since releasing Carpool Karaoke, Apple tapped Sony TV executives Zack Van Amburg and Jamie Erlicht to run its worldwide video programming. Things quickly heated up for Apple following the duo's on-boarding, with the company soon creating a slate of premium television content that includes the anthology series Amazing Stories and a morning drama starring Reese Witherspoon and Jennifer Aniston. 
Carpool Karaoke the segment still airs regularly on Corden's Late Late Show. Grammy-winner Kelly Clarkson joined Corden as his most recent guest. 
No word yet on when the second season of Carpool Karaoke will debut, or which celebs may be involved.