Star Wars: Galactic Starcruiser Immersive Experience Set To Shutter At Disney World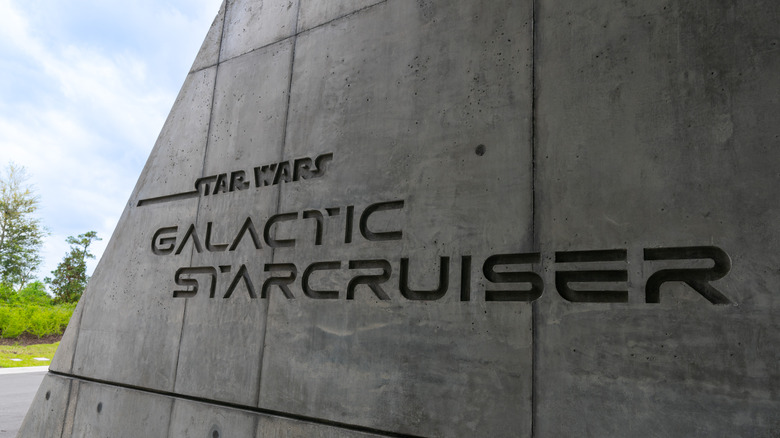 Aaronp/bauer-griffin/Getty Images
Little more than a year after Walt Disney World launched the Star Wars: Galactic Starcruiser hotel — a premium, one-of-a-kind vacation experience for "Star Wars" superfans — the park is making plans to shutter the hotel, CNBC reports.
Galactic Starcruiser was an attempt to create a fully immersive experience for "Star Wars" fans. It was meant to be more than a themed hotel, something like a live-action roleplaying event that unfolded over two days with personalized storylines for every visitor. Of course, that bespoke experience was also how Disney justified an eye-watering $1,200 per-person per-day price tag for a stay at the Galactic Starcruiser. That tag included the room, experience, and dining, but anyone wanting a Yoda-themed alcoholic beverage would have to put down more credits.
The Galactic Starcruiser will make its final jump to hyperspace this September, so those willing to shell out for the closest thing to actually being in a "Star Wars" movie will want to book a stay before this fall.
Galactic Starcruiser was never the smashing success Disney hoped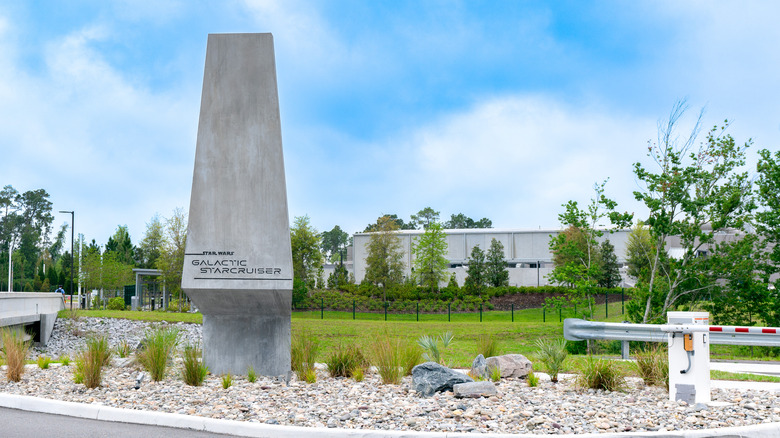 Aaronp/bauer-griffin/Getty Images
When the Star Wars: Galactic Starcruiser opened at Walt Disney World in March 2022, initial reviews were mixed. According to Esquire's Brady Langmann, the narrative experience was delightfully well-executed, including a continuous story that unfolded over the course of his stay and included missions, espionage, cameos from major "Star Wars" characters, a droid in his quarters, and even the chance to snitch on Chewbacca to the First Order and get him arrested by stormtroopers.
The trouble came with the actual hotel experience onboard the Galactic Starcruiser, which, while delightful from a "Star Wars" wish-fulfillment perspective, was hardly the five-star experience guests expected for the price tag when it came to their actual accommodations. With the Galactic Starcruiser favoring realism over luxury, rooms were as cramped as they'd be on a real spaceship — not a prison transport, mind you, but certainly not the sort of spacious dwellings most would expect for over $1,000 a night. Additionally, cabins were windowless, fitted with screens to make it look like visitors were traveling through space.
Nevertheless, as noted by CNBC, the Star Wars: Galactic Starcruiser truly delivered a one-of-a-kind fan experience, earning high satisfaction ratings from those who stayed.