Why Moesha Was Canceled After Six Seasons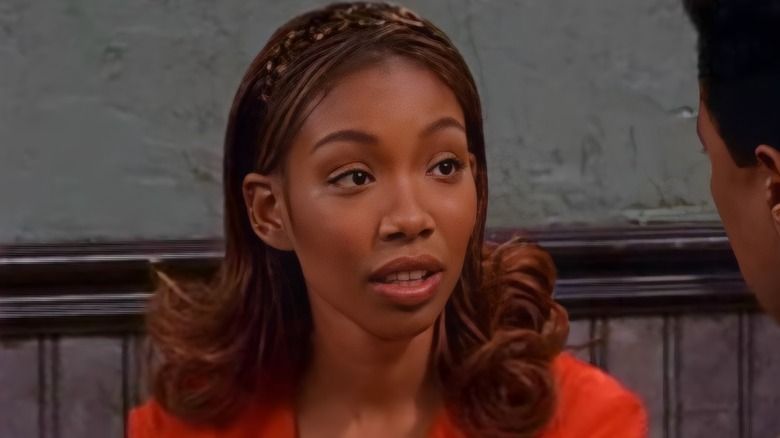 UPN
For six seasons, "The Vocal Bible" Brandy Norwood stretched her acting chops on the UPN sitcom "Moesha." From 1996 to 2001, viewers watched Moesha Mitchell (Norwood) navigate her father Frank Mitchell's (William Allen Young) new marriage to her high school's vice principal Dee (Sheryl Lee Ralph) and the trials of being a teenager. Known for tackling more serious topics than other shows of the era, Season 6 ends on several cliffhangers: a positive pregnancy is shown, but it's unknown if it belongs to Moesha or one of her roommates, and Myles Mitchell (Marcus T. Paulk) is kidnapped.
However, fans never received closure. "Moesha" was canceled after its sixth season due to low ratings. The show's viewership dropped eight percent from Season 5, which ultimately led to its demise. Though the pregnancy storyline was said to be continued on "The Parkers," a spinoff of "Moesha," this never happened, leading audiences to still wonder about the soon-to-be-mother's identity (and the whereabouts of Myles) two decades later.
Brandy was frustrated at Moesha's cancelation and hinted at a revival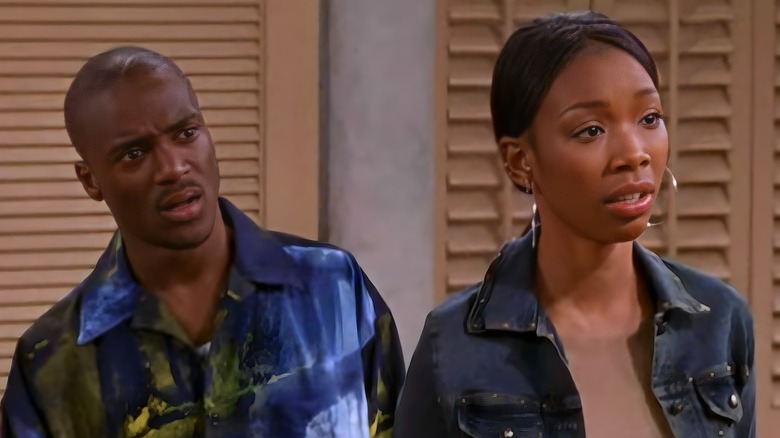 UPN
Fans of "Moesha" were certainly frustrated over its abrupt cancellation, but so was Brandy Norwood, who also never got answers regarding the pregnancy and the disappearance of Myles Mitchell (Marcus T. Paulk). She said on "Just Keke," "I don't know what happened and I feel so bad because so many of the fans, they're mad about that, and that's not the way you end a show that's been on for six years."
Still, viewers may finally be getting some answers sooner rather than later. In an interview with Rap-Up, Norwood revealed that a "Moesha" revival isn't out of the question. In fact, the singer hinted that something could already be in the works. "I'm completely open to it. I would love to experience that," she said. "I just want for everyone to know that I'm open to it and I'm in discussions with the right people to make it happen."
If "Moesha" were to make a comeback, it's the ideal time. Thanks to Netflix and other streaming platforms, older shows like "Gilmore Girls" are experiencing new life as original fans enjoy the nostalgia, and fresh viewers discover them for the first time. This has been the case with "Moesha," which hit Netflix in August 2020.