Florence Pugh Was Drawn To The Polarizing Nature Of Little Women's Amy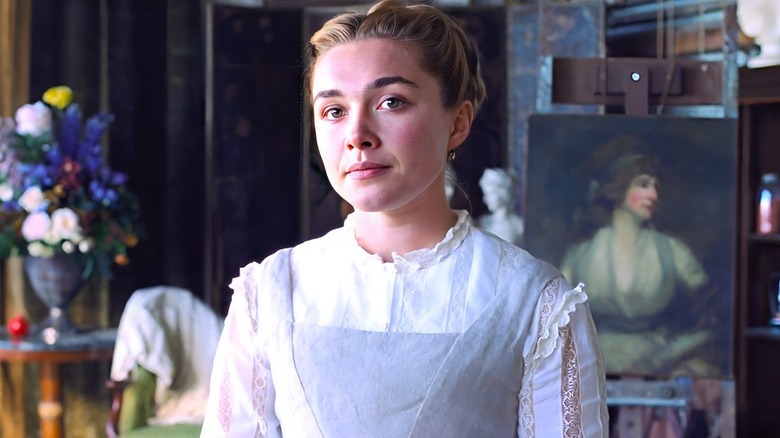 Sony Pictures
Greta Gerwig's "Little Women" did much more than bring the classic story to life and famously change the ending. It also introduced viewers to a new and more nuanced version of Amy March (Florence Pugh). In an interview with Indiewire, Pugh talked about the challenges that came with portraying the youngest March sister.
When she got the part, her friends commented on how much they hated Amy, who burns her sister Jo's (Saoirse Ronan) manuscript. Pugh, however, wasn't upset by their reactions.
"That's the only thing we've known [Amy] for," she explained. "We haven't given her drive. We've never seen her with creativity. She's never had to argue as to why she needs to marry rich." For those who have seen older adaptations of "Little Women," Amy is just a brat who does something horrible to her sister and marries the man whom people think Jo should be with. Amy isn't allowed to be complex, headstrong, stubborn, and ambitious the way that Jo is. 
According to the article, director Gerwig felt the same way and was determined to give more to Amy's characterization, something Pugh successfully brought to life. 
Amy is now more relatable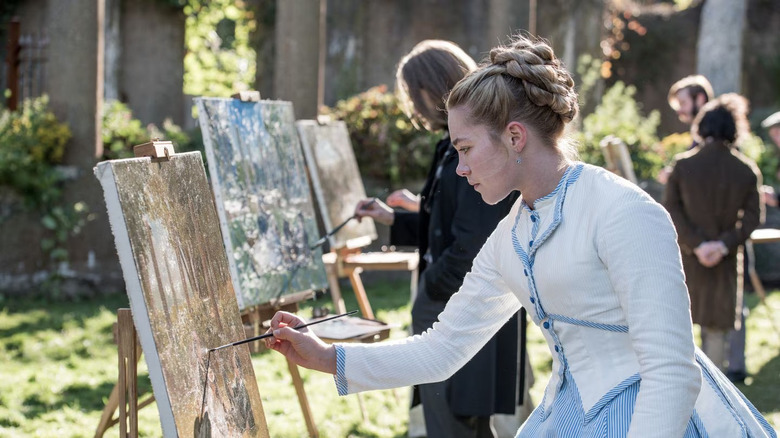 Sony Pictures Releasing
One of the most important things to know about Amy is that she's only 12 years old when the story starts. Florence Pugh was 22 when she played the character, and was able to take her own past experiences and apply them to Amy as she went through life. 
"We forget that Amy is in that sweet spot of nearly looking like an adult but being a total child," Pugh said. It's something she believes most women can relate to. When in that position of in-between, there are times when you're more adult. However, all it takes is one word, and suddenly you're a child again. When portraying Amy, Pugh wanted audiences to see that the youngest sister is jumping between those two mindsets. She wants to be more mature but doesn't know how to deal with, channel, or express her emotions, and later finds passion in art. 
By not allowing Amy to be stuck in the same position for hundreds of years, the 2019 film makes her more human and relatable. She is much more than a girl who hurt her sister or won Laurie's (Timothée Chalamet) heart. Gerwig and Pugh's depiction of Amy brings about a realistic example of a preteen finding who she is in the world, no matter what era she's living in.