VPR: Fans Think Kristen Doute Finally Got Her Redemption Arc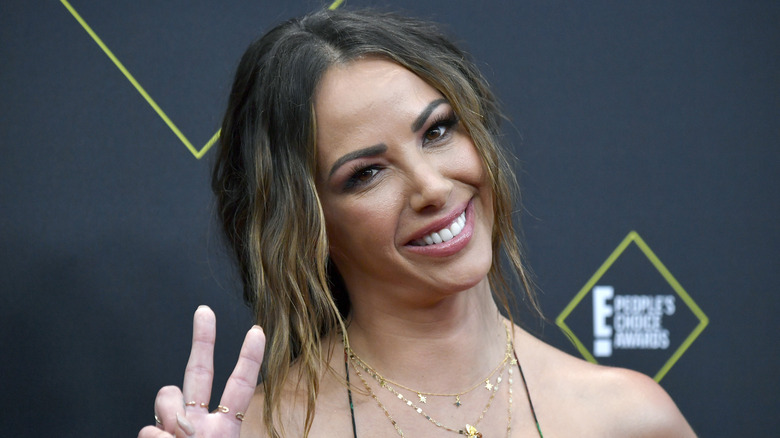 Frazer Harrison/Getty Images
In terms of "Vanderpump Rules" villains, few have loomed quite as large as Kristen Doute. An agent of chaos who was once described as an "emotional terrorist" who "deprives people of their basic human rights" by her friend and fellow former cast member Stassi Schroeder, Doute did all sorts of absolutely insane things during her reign on the Bravo reality show. Those things include — but aren't limited to — telling her boss to "suck a d**k" while frantically trying to light a cigarette, cheating on her then-boyfriend Tom Sandoval with Schroeder's ex-boyfriend Jax Taylor while watching the movie "Drive," and drunkenly punching another former boyfriend DJ James Kennedy in the face during a wedding.
Doute was fired from the show, along with Schroeder, due to allegations of racist behavior during the summer of 2020... but the "Scandoval" of it all brought her back into the fray in 2023. When news broke that Doute's ex Sandoval cheated on his girlfriend of nine years, Ariana Madix, Doute got involved again; despite a rocky start, she and Madix are close friends, and they now have a shared enemy in Sandoval. To say fans went wild for her return — and redemption arc — is an understatement. On a Reddit thread titled "[Kristen] had the character arc of the decade," original poster As u/legal_baddie_12 wrote, "She was vindicated. She could have said so much, but instead brushed that all off and was 100% there for [Ariana] and supporting her through and through. I really hope they bring her in next season."
Fans are loving Kristen Doute's return to Vanderpump Rules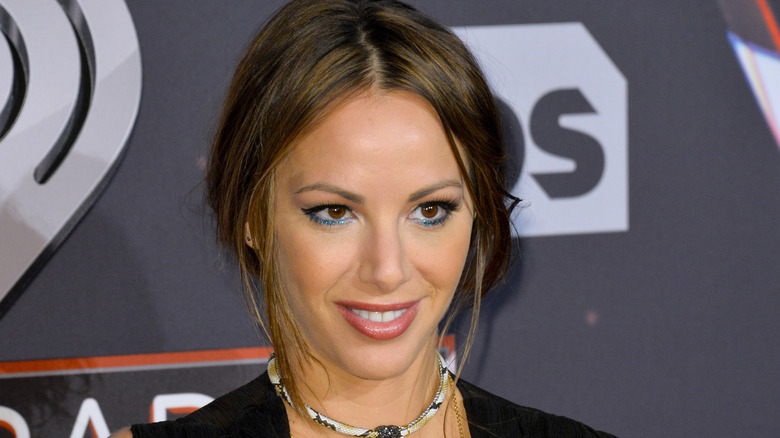 Jaguar PS/Shutterstock
On that same thread, u/prouddeathicated agreed: "This was the season of vindication. Kristen was vindicated for Miami girl. Schwartz got a drink thrown in his face. Rachel became the mistress after calling Lala one. Sandoval has emerged as the true villain of VPR after years of Jax insisting on it. It's all happening y'all." 
Other posters pointed out that, during her relationship with Sandoval, Doute was the constant victim of his gaslighting; her behavior certainly was far from perfect, but when Sandoval managed to convince cast members and the overall audience that she was "crazy," everyone did turn against her. "The Ariana and [Kristen] scene had me crying," u/CatherpillarNo9143 wrote. "[Kristen] has been really minimizing her relationship with [Tom] as if it were nothing but we all know how painful it must've been for her when he left for Ariana, and then dealing with the trauma of being discarded after narcissistic abuse .... I can only imagine the amount of strength and growth it took for her to forgive Ariana and move on. I'm proud of both of them. I wish Kristin's scene was longer."
Replies to that comment are in full agreement, saying that, thanks to Doute's routinely awful behavior back in the day, people overlooked the fact that she was probably really in pain. As u/OK_Hedgehog_8546 put it, "ugh my heart. WE SEE YOU NOW KRISTEN."
What's the history with Kristen Doute, Ariana Madix, and Tom Sandoval?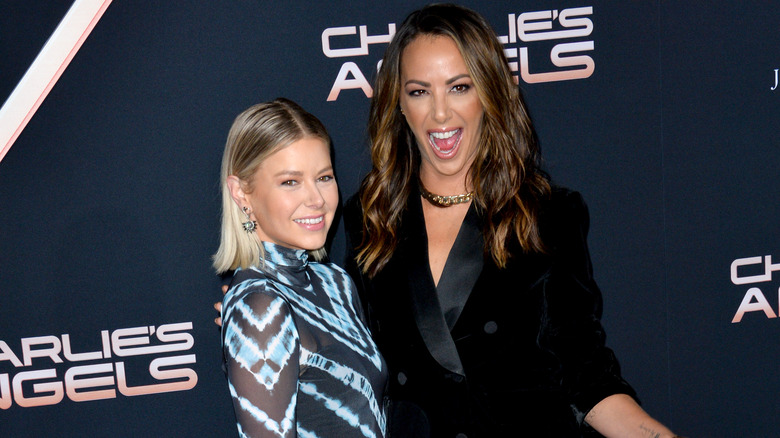 Featureflash Photo Agency/Shutterstock
After everything Madix and Doute have been through, it feels impossible that they're such close friends now; if you'd asked any average "Vanderpump Rules" fans if they thought this was possible during the early seasons, they'd have laughed. While still dating Sandoval, Doute harbored serious suspicions about whether or not Madix and Sandoval were carrying on behind her back... and she was right. Turns out, they two kissed while Doute and Sandoval were together (this season has gotten a lot of mileage out of a flashback where Sandoval says the two kissed at the Golden Nugget, prompting Stassi Schroeder to say, "The Golden Nugget? That's, like, an all-time low"). Doute hated Madix for a long time, but somewhere along the line, they became friends, and Doute rushed to Madix's side in the wake of Scandoval.
In the Season 10 finale, Doute arrives at Madix and Sandoval's home to comfort her friend, where they commiserate over hating Sandoval, even calling him "our ex-boyfriend" while hugging. Doute's return is, in the end, pretty triumphant. This time, she's on the right side of things and not causing trouble; when Madix tries to blame herself for being the mistress while Doute and Sandoval, Doute breezily responds, "Pish posh on me. If anything, I'm sorry to you that you had to do me the favor [of] taking him away."
Will Kristen Doute return to Vanderpump Rules full-time?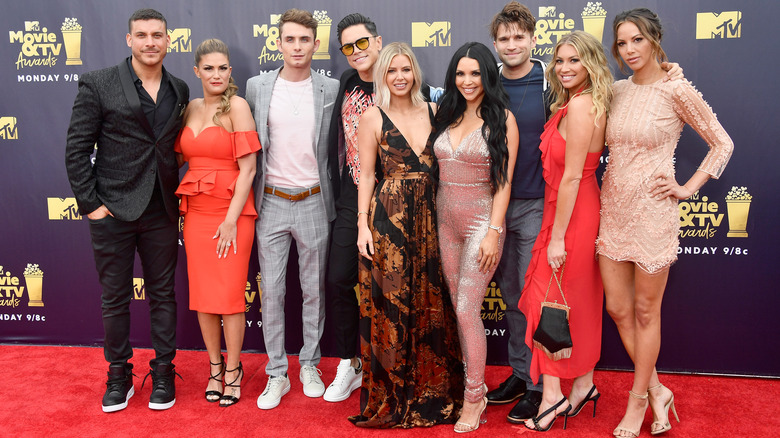 Frazer Harrison/Getty Images
Fans might have been happy to see Doute return to "Vanderpump Rules," but for her part, she's ruling out a permanent return to the reality series. In a Rolling Stone interview released after the Season 10 finale, Doute says that coming back to film was terrifying, especially after her firing in 2020, and that she cried the night before appearing on the show thanks to overwhelming anxiety. In the end, she said that she put Madix's needs above her own, despite enormous misgivings about appearing on a show that painted her as a villain for so long. Doute says that she said to Madix, "'Being on Vanderpump for this one scene does me no favors but if you need me there and you want this, then we'll do it.'" Ultimately, Madix said yes: "And she was like, 'I really do. I really want you to do it.' So I said yes."
Doute does say that, before she and other cast members were fired in 2020, there was discussion of splitting "Vanderpump Rules" into two shows: one with the older original cast members, and a second with a younger generation. "If there was a world that looks like me filming with my friends again in the capacity of what Vanderpump used to look like, I would absolutely love to do that," Doute said. "Just not on that show. My time is over there."