VPR: Kristen Doute Says Tom Sandoval Has Cheated On Ariana Madix More Than Once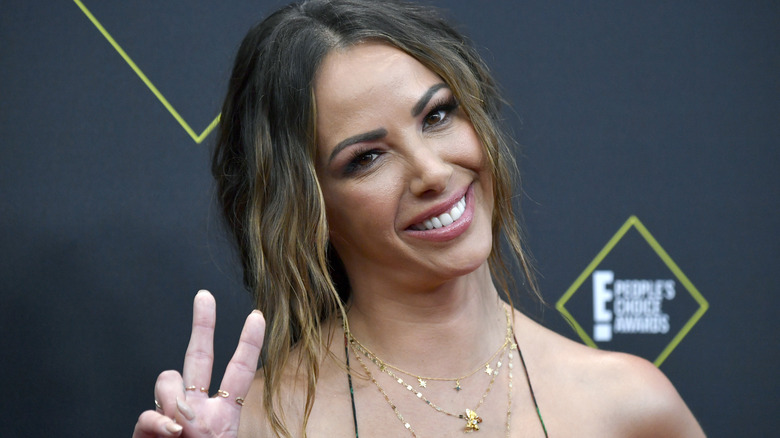 Frazer Harrison/Getty Images
Season 10 of "Vanderpump Rules" gave fans the gift of the scandal now known as Scandoval, and in its wake, former and current cast members are champing at the bit to pick up the proverbial teapot and spill it all over the place. Case in point: Kristen Doute, who was let go from "Vanderpump Rules" in 2020 but has plenty to say about Scandoval... with good reason.
A friend of Tom Sandoval's wronged ex-girlfriend Ariana Madix and a victim of Sandoval's nonsense herself, Doute appeared on the May 3 episode of "Watch What Happens Live" alongside host Andy Cohen and guest Annaleigh Ashford to discuss the Scandoval of it all. In the process, she revealed some more information — and though she didn't get into specifics, she certainly seemed confident.
When Cohen asked Doute if she's heard murmurs of Sandoval cheating on his longtime girlfriend Ariana Madix besides the infamous "Miami Girl" accusation — but we'll circle back to that in a bit — Doute said that, after news broke that Sandoval was caught having an affair with Rachel "Raquel" Leviss, new information has come to light: "Since the Raquel news broke, I have heard multiple things that are now coming out of the woodwork."
"Really? Any that we would be especially surprised to know about?" Cohen asked. 
"No one that I know personally, but when he and Schwartz ... were doing appearances together, a friend of a friend hooked up with him," Doute replied.
Kristen Doute and Tom Sandoval were in a truly awful relationship for years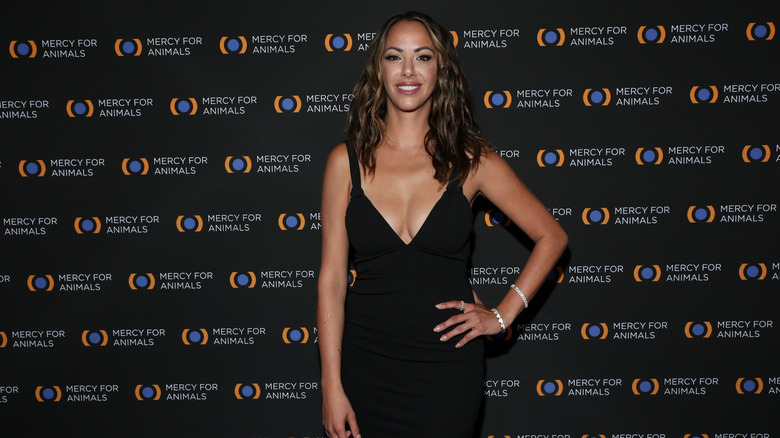 Phillip Faraone/Getty Images
To be fair to Kristen Doute, she's been subjected to Tom Sandoval's manipulations for years, considering that they were together for about six years throughout the run of "Vanderpump Rules." Introduced as a couple on the show when it premiered in 2013 — Doute was a server at SUR Restaurant & Lounge (Sexy Unique Restaurant Restaurant & Lounge, to use its formal name), and Sandoval was a bartender — Doute and Sandoval had, to say the very least, a terrible relationship. The two fought constantly and Doute's jealousy often overtook any logical part of her brain, but ultimately, she turned out to be right.
When Sandoval took an interested in the fellow bartender who would become his next girlfriend, Madix, Doute was suspicious, and it turns out she had every right to be, as Madix and Sandoval kissed behind her back. (This wasn't Sandoval's only indiscretion, if Doute is to be believed.) That said, Doute certainly wasn't innocent at the time either; during her relationship with Sandoval, she slept with his best friend Jax Taylor (twice), who happened to be the ex-boyfriend of Doute's then-best friend Stassi Schroeder. This reveal led to an enormous schism on "Vanderpump Rules" that culminated in Schroeder backhanding Doute across the face and Sandoval launching himself at Taylor. Doute and Sandoval were definitely a mess together, but that mess made for great television.
Tom Sandoval is repeating all his old tricks with Ariana Madix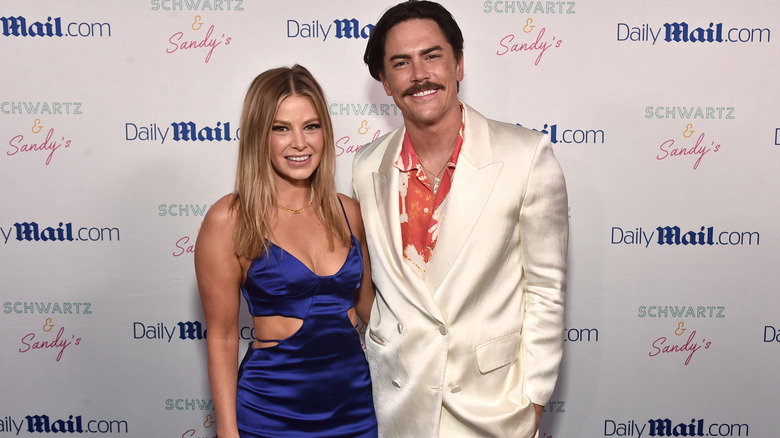 Alberto E. Rodriguez/Getty Images
Anyone who's been watching "Vanderpump Rules" for a long time knows that the way Sandoval treats Madix in recent episodes — complaining that she's unsupportive and unkind — as well as him calling her unstable in interviews post-Scandoval is just his typical style of gaslighting. When he was with Doute, her bad behavior aside, he would constantly try and shimmy out of any accusations of wrongdoing by saying that Doute was "crazy," which came to a head when Doute flew a girl out from Miami (who claimed she'd spent a night with Sandoval) and brought her to SUR in West Hollywood. That would be "Miami Girl," as was previously mentioned.
With Madix firmly in his corner at that point, Sandoval managed to convince everybody that Doute was simply vindictive and angry about their breakup... but now, in the wake of Scandoval, we can see this is just how he plays every situation. On "WWHL," Doute also pointed out, after fellow cast member Lala Kent said something similar in Episode 13, that the way Sandoval talks about his new, secret flame Leviss in the new episodes is the way he talked about Madix when he was still with Doute. "'Magnetic, we kissed, the sunrise, best friend,' blah blah blah," she said. "It was verbatim, the same thing." She even noted that there's even multiple TikToks comparing scenes from different seasons, proving that Sandoval's tactics are still exactly the same after all these years.
Kristen Doute is returning to Vanderpump Rules in Season 10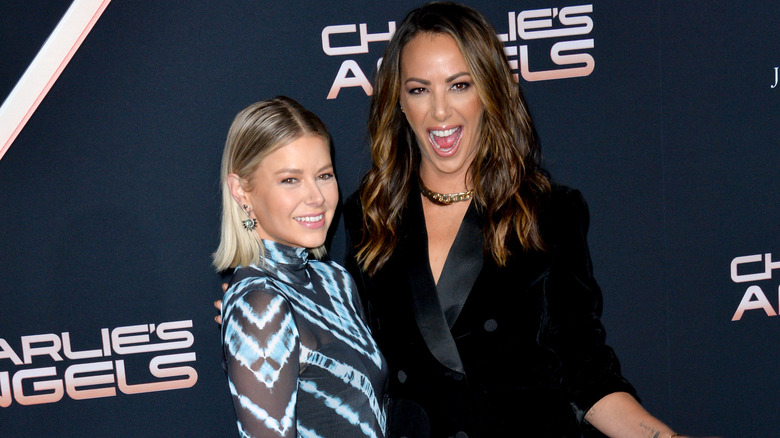 Featureflash Photo Agency/Shutterstock
This entire situation is set to come full circle, though; it's confirmed that Doute will return for the show's tenth season, and she shows up at the very end of the recent trailer for the Season 10 finale. In case you're worried about how Madix is taking that news, don't worry: since they were fighting over the same dud of a man, Doute and Madix have become close friends, and in the immediate fallout after Madix found an explicit video featuring Leviss on Sandoval's phone, Doute was right by her side, as she chronicled on Instagram.
During her "WWHL" appearance, Andy Cohen asks Doute, "what was it like for you, returning to filming? We're going to see you later this season." Doute then confirmed that she had Madix's blessing: "I asked Ariana if she really, really wanted me to do it, and she said yes. So I did."
Longtime "Vanderpump Rules" fans know that, beyond any shadow of a doubt, Doute is the perfect agent of chaos to handle the situation. Even her appearance in the trailer promises her brand of drama and revenge; after approaching Ariana on a Los Angeles sidewalk, she presses her fingers together like a supervillain and asks her friend if she's "ready." After seeing that, "Vanderpump Rules" fans are definitely ready to see Doute return.
"Vanderpump Rules" airs new episodes on Wednesdays at 9 P.M. EST on Bravo, and the finale airs on May 17.