Who Voices Bonnie In The Five Nights At Freddy's Movie?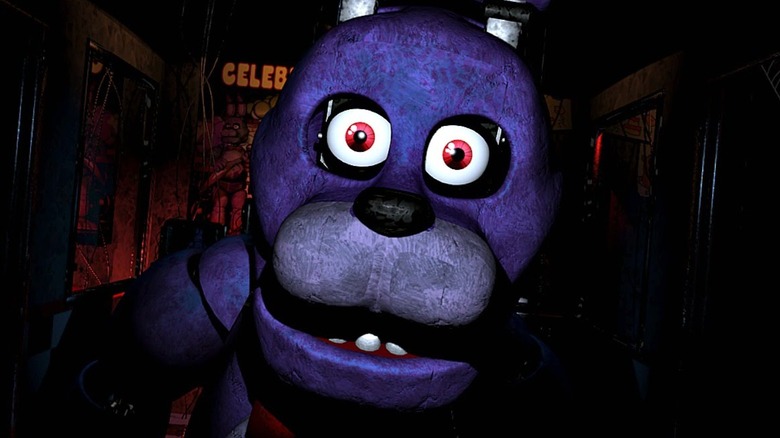 Clickteam
It has been almost a full decade since the first "Five Nights at Freddy's" video game arrived, and in that time, it has become nothing short of a horror game phenomenon. The now-sprawling franchise is now known around the world, the killer animatronics themselves have become gaming icons, and the strength of the narrative behind the series has caught the attention of Hollywood. Thus, a "Five Nights at Freddy's" film is on the way, and based on the first teaser, director Emma Tammi and the other creatives behind it didn't hold back while making it.
While it won't be a one-to-one translation of the source material, "Five Nights at Freddy's" seems to wear its appreciation for the games it's adapting on its sleeve. The elaborate Freddy Fazbear's Pizza set, eerie tone, and the inclusion of key characters like Mike Schmidt ("Hunger Games" alum Josh Hutcherson) and William Afton (Matthew Lillard) goes to show how committed everyone working on it is to giving fans a faithful final product. That's especially evident by the presence of some pretty video game-accurate animatronic characters like Freddy Fazbear himself (Kevin Foster) and Bonnie (Jade Kindar-Martin).
For those unfamiliar with Kindar-Martin, let's take a look at his experience in the entertainment world so far ahead of his cinematic turn as Bonnie.
Jade Kindar-Martin has done stunt work all over the entertainment world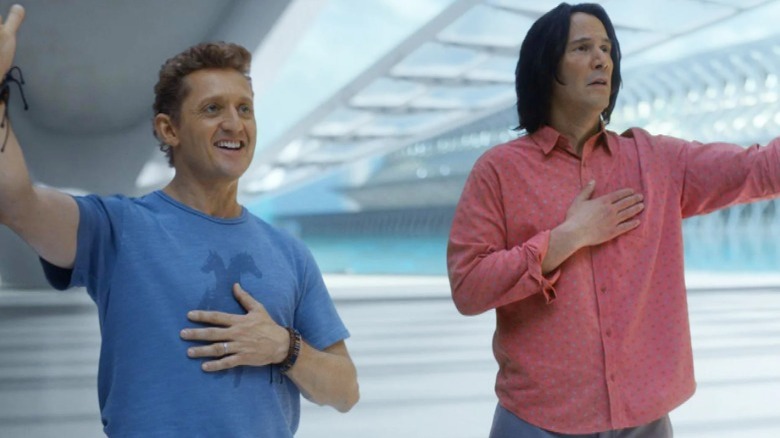 United Artists
Before working as Bonnie in "Five Nights at Freddy's," Jade Kindar-Martin only worked as an on-screen performer a few times. He first appeared in a single episode of "Cirque du Soleil: Solstrom" before popping up in the 2015 feature "The Walk" and one episode of "Leverage: Redemption." Of course, this isn't too surprising considering that Kindar-Martin's calling isn't necessarily acting, it's high-wire walking — also referred to as tightrope walking. He's been at it for decades now, which has allowed him to take on other jobs in Hollywood.
Kindar-Martin's expertise has made him a go-to high-wire performer in a few productions. For instance, he's tackled high-wire stunts in the aforementioned "Walk," an episode of "K.C. Undercover," and "Mystery at the Louvre Museum." He hasn't limited himself to high-wire work, though, also taking on more traditional stunt jobs on screens big and small. Some of the most noteworthy projects he's done stunt-related work on are "Queen & Slim," "The Purge," "Bill & Ted Face the Music," and "Interview with the Vampire."
Even though he's not the most experienced actor on the cast list, surely Jade Kindar-Martin will excel as Bonnie in "Five Nights at Freddy's." The film premieres on October 27, 2023, in theaters and on the Peacock streaming service.