Whatever Happened To Josh Hutcherson From The Hunger Games?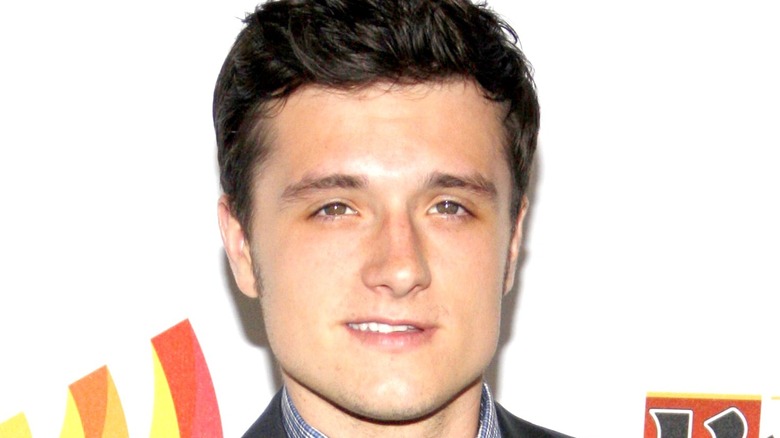 Shutterstock
While the Marvel Cinematic Universe reigns supreme as the top movie franchise going today, the series has received some serious competition at the box office over the years. During the 2010s, "The Hunger Games" was similarly a phenomenon, exploding into the world of young adult fiction and hitting the Hollywood scene with the precision of a Katniss Everdeen arrow strike.
It was an incredible mix of what the movie-going masses wanted at the time — a dystopian tale told on an epic scale, equal measures of style and substance, relatable characters, and a superstar on the rise in Jennifer Lawrence playing the hero, Katniss. However, Lawrence wasn't alone in doing the heavy lifting over four "Hunger Games" films. As Peeta Mellark, Josh Hutcherson excelled in playing the part of a baker-turned-badass and Katniss' partner in the Games, in the revolution, and in love. 
Alas, while Lawrence became a legitimate A-lister and an Oscar winner (Best Actress for her work in "Silver Linings Playbook"), Hutcherson never quite reached the same level of mainstream success as his "Hunger Games" co-star. That's not to say that he hasn't remained active as an actor and entertainer, though. In fact, he has been a part of multiple noteworthy projects since "The Hunger Games: Mockingjay – Part 2" was released in 2015.
Here is what Hutcherson has been up to more recently.
Josh Hutcherson's post-Hunger Games career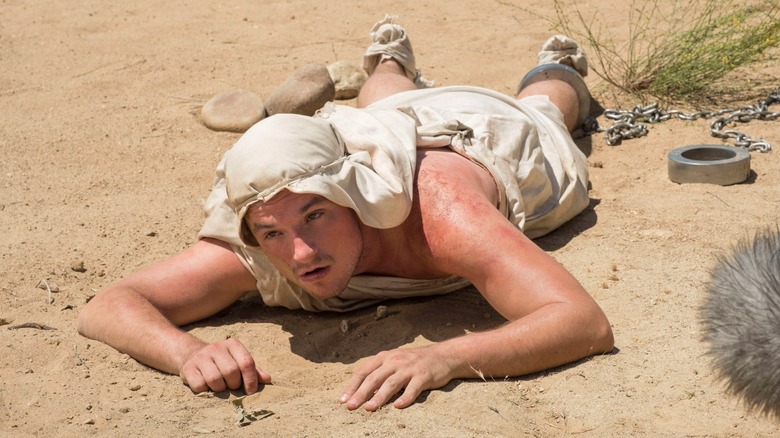 Sony Pictures Television
Two years after his "Hunger Games" swan song, Hutcherson showed up in "The Disaster Artist," James Franco's comedic biopic about Tommy Wiseau and his efforts to write, direct, and star in "The Room." In Franco's movie, Hutcherson portrayed real-life actor Philip Haldiman, who played Denny in Wiseau's cult classic film.
Although Hutcherson was very concerned about making the people who actually worked on and acted in "The Room" look bad, per Vulture, he still enjoyed recreating some of its most famous scenes. To that end, the scene in which Wiseau (James Franco), Greg Sestero (Dave Franco), and "The Room's" other male actors tossed a football around while wearing tuxedos stood out for him. "That was something I was excited to do because it's such an iconic scene," he said. 
A matter of days before "The Disaster Artist" was released in 2017, the first season of Hutcherson's sci-fi comedy series "Future Man" was released on Hulu. In the show, Hutcherson plays Josh Futturman, a janitor who becomes the first person to complete a certain video game, which is later revealed to be a test sent from the future to identify a soldier who can save the human race. From that point forward, Futturman stumbles backward and forward through time along with super-soldiers Tiger (Eliza Coupe) and Wolf (Derek Wilson) attempting to do just that.
"Future Man" was a hit with critics; it currently holds a score of 91% on Rotten Tomatoes. The third and final season of the show hit the streaming service last year.