Die Alone - Everything You Need To Know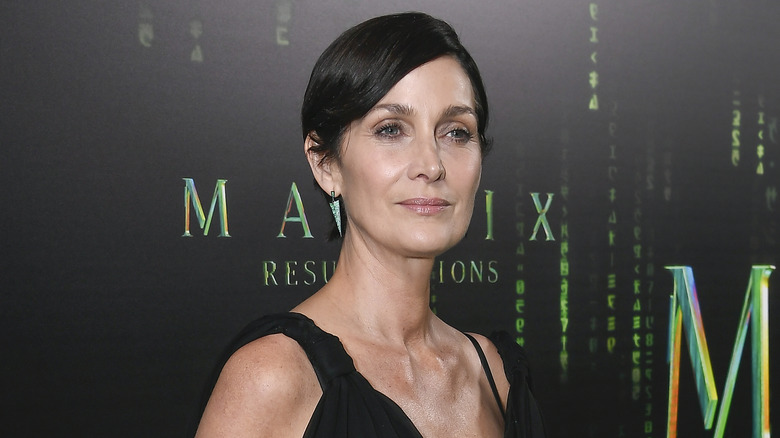 Steve Jennings/Getty Images
The weather's heating up in the French Riviera, and that can only mean the Cannes International Film Festival is finally upon us. This year's festival will include the big screen debuts of new films from Martin Scorsese ("Killers of the Flower Moon"), Wes Anderson ("Asteroid City"), and Jonathan Glazer ("The Zone of Interest"). It'll also feature the blockbuster premiere of "Indiana Jones and the Dial of Destiny," which is understandably screening out of competition.
Of course, as cineastes from across the globe pile into one packed screening after another, many of the industry's bigger movers and shakers will be looking to close lucrative deals on films currently in, or soon to head into production. And yes, many of those projects are being shopped with major talent very much attached. That list includes a soon-to-film post-apocalyptic thriller which The Hollywood Reporter claims will be looking to sell as the festival unfolds. It's called "Die Alone." Here's everything you need to know about the project. 
When will Die Alone be released?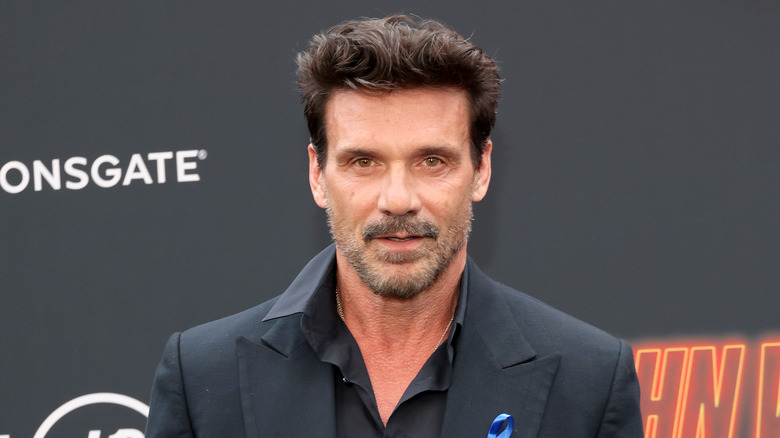 Monica Schipper/Getty Images
As noted in "The Hollywood Reporter" coverage of "Die Alone," the film has yet to make its way in front of cameras. With that being the case, it should be obvious that it is still way too early in the film's production process for anyone to be touting a legitimate release date. 
Though there's no official word on when "Die Alone" might be headed to your local theaters, according to THR, the film is actually slated to begin principal photography in mere weeks up in the wilds of Saskatchewan, Canada. It's unclear as of this writing, however, exactly how much time the cast and crew of "Die Alone" will spend kicking around set in the Great White North. And even less is known about how much time is being slated for the film's post-production process. As such, it would be irresponsible to field even a haphazard guess as to when "Die Alone" might be ready for audience consumption. 
Who is starring in Die Alone?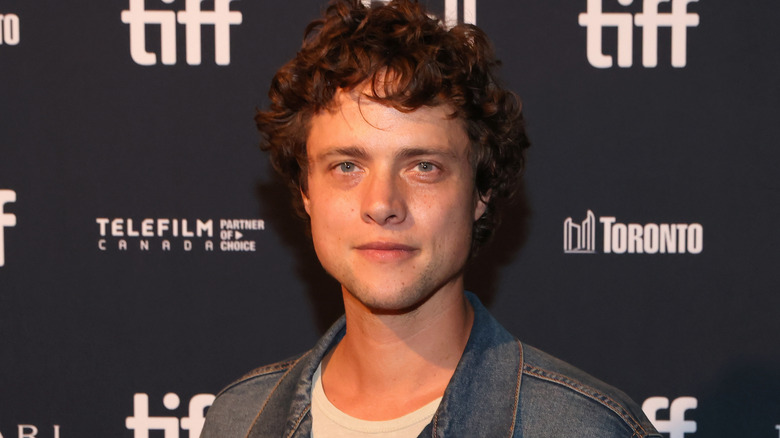 Mathew Tsang/Getty Images
As noted, when "Die Alone" heads before cameras in June, it'll do so with an impressive central cast. Fronting the pack is the one and only Carrie-Anne Moss. The star of "The Matrix" franchise and Netflix's "Jessica Jones" joins the cast of the upcoming movie after a two-season stint on the Nordic noir drama, "Wisting," and current festival player, "Chocolate Lizards." And she's sure to bring her signature blend of tender-hearted toughness to the proceedings.
Moss will be joined in "Die Alone" by former MCU baddie Frank Grillo. The action-loving actor has been on a bit of a roll since his "Avengers: Endgame" appearance, lining up film and television projects of all shapes, sizes, and genres. And just looking at his IMDb page, "Die Alone" is one of several projects the "Wheelman" star has in the pipeline.
Rounding out the principal cast is a star on the rise, Douglas Smith, who, unbeknownst to many, actually earned his first professional acting credit as a youngster in the mid-1990s. Over the years, he's appeared in television series like "The X-Files," "Big Love," and "The Alienist." He's also appeared in films such as "Antiviral," "Percy Jackson: Sea of Monsters," "Ouija," and most recently, "Don't Worry Darling." As "Big Little Lies" fans no doubt recall, he indeed portrayed Cory Brockfield, the soulful co-worker and love interest of Shailene Woodley's Jane Chapman during the series' second season. 
What's the plot of Die Alone?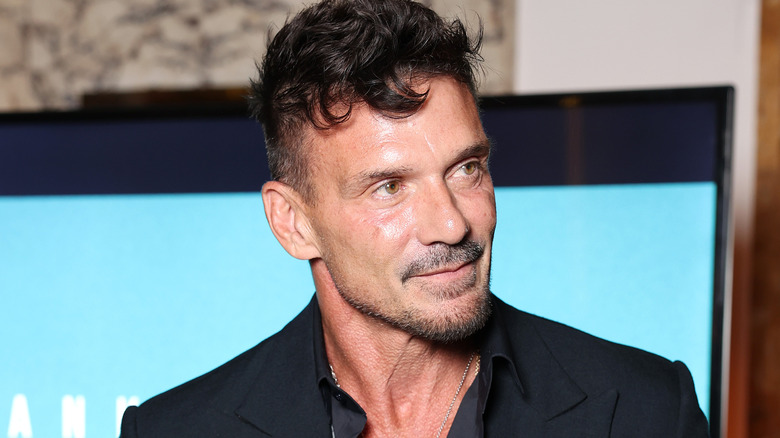 Daniele Venturelli/Getty Images
That trio will apparently have their hands quite full in the post-apocalyptic landscape of "Die Alone." According to The Hollywood Reporter, the film is set in a bleak future where a devastating pandemic has led to the crumbling of society. Amid the perilous societal void, a young man named Ethan (Douglas Smith) is stricken with amnesia and allies himself with a hard-edged survivalist named Mae (Carrie Anne-Moss). 
With the world still ravaged by the zombie hordes responsible for the pandemic, the two set off into the wild to find Ethan's long-lost girlfriend. En route, a chance encounter with the mysterious Kai (Frank Grillo) may hold the key to unlocking secrets buried deep in Ethan's memory. It remains to be seen what that all means in the grand scheme of the "Die Alone" narrative. But just based on that setup, the film appears to be shaping up as a more grounded, character-driven take on the zombie-plagued apocalypse genre, a la HBO's recent adaptation of "The Last of Us." 
Who is writing and directing Die Alone?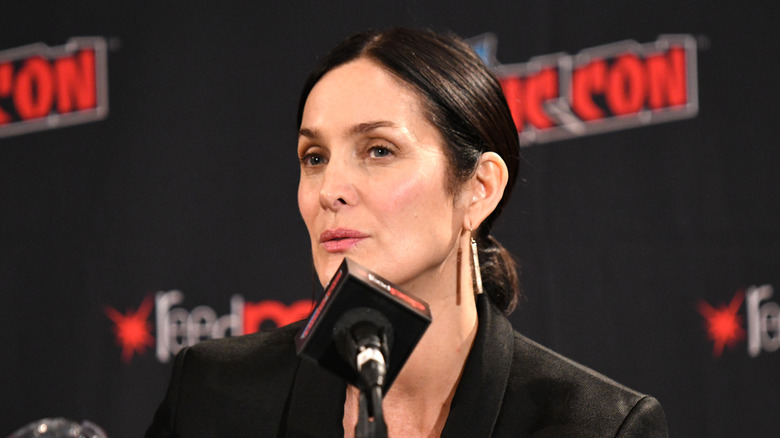 Bryan Bedder/Getty Images
To be clear, "Die Alone" sounds a lot like numerous other zombie apocalypse dramas that have hit the market since "The Walking Dead" helped open the floodgates back in 2010. The film does, however, have a pretty major wild card on board that should easily set it apart from any genre contemporaries. And said wild card is none other than writer and director Lowell Dean.
That name may not be familiar to everyone, but there's no doubt a devout group of B-movie horror lovers whose ears pricked up the moment they saw he was attached to the project. That's because Dean was the mastermind of 2014's unabashedly over-the-top schlock cinema feast, "Wolfcop." If you've seen that gonzo gorefest — or its equally daffy 2017 sequel, "Another Wolfcop" — you know there are a lot of reasons to be excited by what narrative prospects "Die Alone" might offer Dean. And if you checked in with the filmmaker's 2018 offering "Supergrid," you already know he's capable of delivering the dramatic goods in a post-apocalyptic narrative.
Still, "Die Alone" looks to be shaping up as a very different sort of post-apocalyptic beast for Lowell Dean. And it should be fascinating to see what the offbeat filmmaker does with the level of talent he's already got on board for the film.