Vanderpump Rules: Martin Scorsese Praises Lala Kent On Her 'Great Work'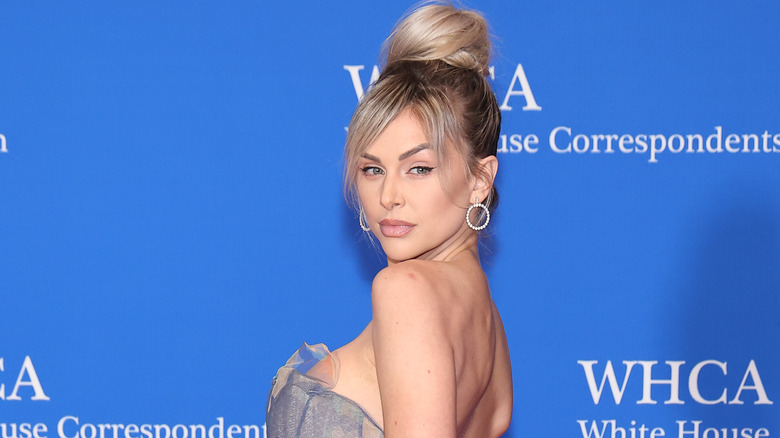 Paul Morigi/Getty Images
We know that Martin Scorsese isn't a fan of comic book movies, but you know what he is a fan of? Lala Kent, a cast member on the ultra-messy Bravo reality series "Vanderpump Rules."
Ahead of the season finale of Season 10, Kent spoke to Rolling Stone about her rise to fame, relationship with former disgraced movie producer Randall Emmett, and the fact that one of the world's most acclaimed directors once praised her, uh, work. Interviewer Marlow Stern (correctly) mentioned that, while Emmett and Kent were still together, Kent dropped a bombshell at one of the show's reunion specials when she revealed that Scorsese — who worked with Emmett on his film "Silence" — enjoyed watching "Vanderpump Rules."
As it turns out, Scorsese had more to say on the matter. Regarding Scorsese, Kent reported, "He actually said to me, 'You do great work.' His producing partner at the time was a 'Vanderpump' fanatic, so it could have been shown to him that way as well. I don't know if he's tuning in every Wednesday to catch the new episode of Vanderpump Rules, but Martin Scorsese knows that 'Vanderpump Rules' exists. And that is good enough for me."
When Stern said that he could imagine Kent and her fellow cast member Katie Maloney in a Scorsese flick, Kent readily agreed. "I do too! Because Katie is giving mob boss this season. I always say, 'I'm the barker and I'm the threat, but she's the f**kin' shooter."
Lala Kent's former fiance once worked with Scorsese... before his public downfall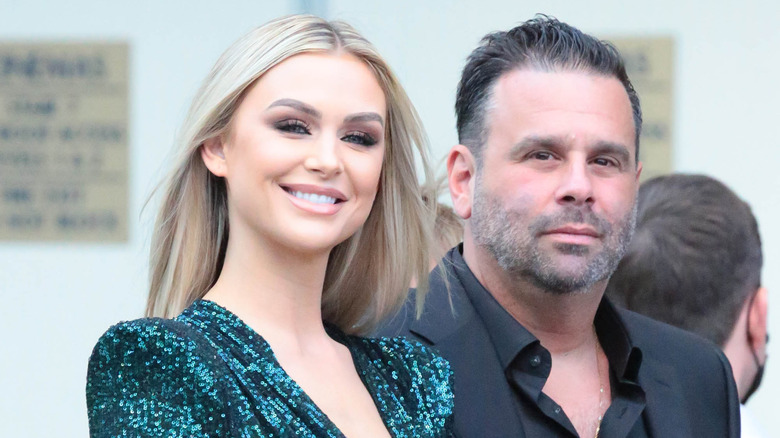 Gp/star Max/Getty Images
Kent may have ended up on Scorsese's radar because of Emmett, but these days, Emmett has been totally disgraced within Hollywood, thanks to an exposé that uncovered allegations of sexual harassment, physical intimidation, and infidelity during his relationship with Kent. After escaping from the toxic relationship with her and Emmett's baby daughter Ocean, Kent is locked in a bitter custody battle against Emmett — and she opened up about the trauma she's suffered in the aftermath of their engagement.
Opening up about the process of leaving Emmett, Kent painted a frightening tale that begins with her seeing pictures of Emmett with other women and her leaving, only for more news to break. "I started going through my DMs and seeing heinous accusations against my ex [Emmett], and that's when I knew we were entering a custody battle," she recalled. "My ex did say to me, 'The second you start going through your DMs, we'll break up.' And I just thought nothing of that. How sad is that? But my daughter is the silver lining to everything. And I was not allowed to leave my house, with my daughter, or I would be threatened with police. I couldn't eat ... I could barely function. But I knew that not only was I taking on a tremendous amount of legal fees that were going to come my way, but my life would be different."
Vanderpump Rules is actually high, Scorsese-level drama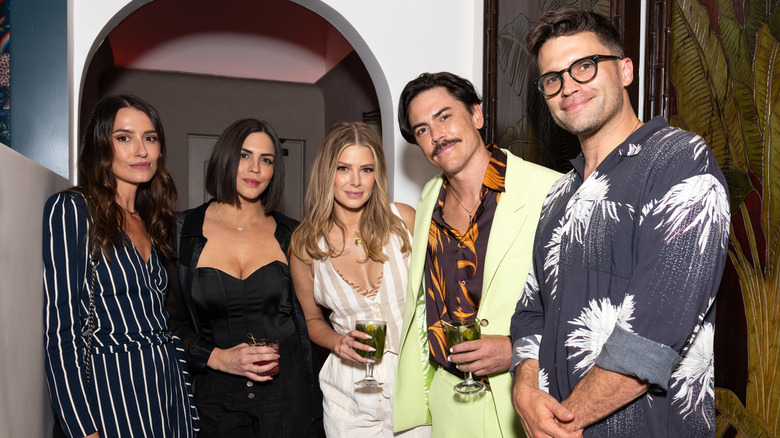 Amanda Edwards/Getty Images
But let's head back to "Vanderpump Rules" for a moment. Scorsese is right to be a fan of this show — because if you think this is just a cookie-cutter reality show, think again. A spin-off of "Real Housewives of Beverly Hills" centered around restaurants run by former housewife Lisa Vanderpump, "Vanderpump Rules" is a master class in high-stakes drama. During the first three seasons alone, former cast members Kristen Doute and Jax Taylor betray their friends and partners by sleeping together while watching the movie "Drive," Scheana Shay chips a tooth and freaks out about it for several episodes, and more than one person gets a drink thrown on them or hit in the face. 
The best part of "Vanderpump Rules," though, is what Scorsese might be able to appreciate the most — its editing. In a fair and just world, the editors of the series would be swimming in a pool full of Emmy Awards. Every time a cast member claims something is false or lies to their partner, the editors are on hand with a flashback to reveal the truth. Beyond that, the fight scenes are exquisitely put together — every time this group argues, which is all the time, the editing team provides lighting-fast cuts between everybody, letting viewers remember which one of these hot dummies is the one yelling or tossing a drink at any given moment. Now, there's Scandoval, which has inspired long-time fans to hunt through Season 10 looking for clues to the whole affair.
Scandoval has restored the glory days of Vanderpump Rules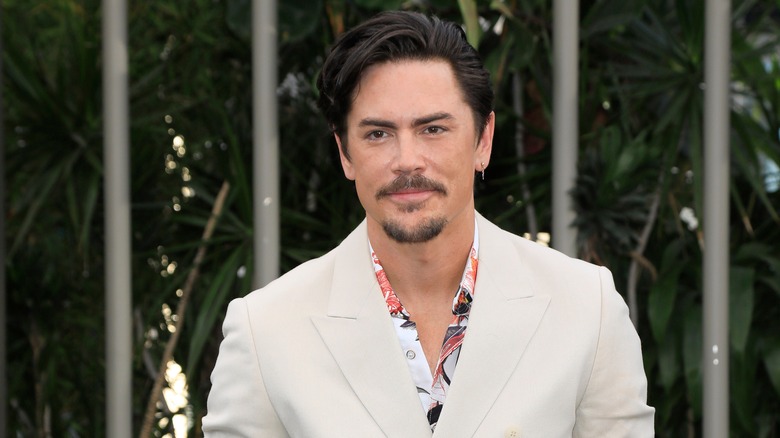 Joe Seer/Shutterstock
As a quick reminder, Scandoval is the name of the biggest scandal to hit not just "Vanderpump Rules," but the entire Bravo cinematic universe. In March of 2023, news broke that cast member Ariana Madix uncovered concrete evidence of an affair between her boyfriend of nine years, Tom Sandoval, and junior cast member Rachel "Raquel" Leviss, thanks to an explicit FaceTime recording on Sandoval's phone. From there, it's an understatement to say all hell broke loose. Every single cast member took sides — including Kent, who had her suspicions about Sandoval for a long time — and took to their podcasts or other outlets to dish on the entire situation. 
Before Scandoval, it seemed like "Vanderpump Rules" was simply nearing the end of its lifespan. Cast members like Kent, Shay, and Taylor settled down and had babies, and inexplicably, fans thought that these drunken messes were... growing up. Thankfully for those fans, the biggest scandal was yet to come — and in the May 17 episode of the series, they'll get a full look at the entire saga. Episode 14 of Season 10, "There's Something About Her," was originally intended as the season finale, but after the news broke, producers got the cameras running again, and fans will finally get to watch the whole story in "#Scandoval" as Madix confronts Sandoval, Leviss grapples with the fallout, and Shay, Kent, Maloney, and others react to the betrayal in real time.
The real season finale airs on May 17, and the three-part reunion kicks off on May 24.