How Many Episodes Are In Vanderpump Rules Season 10?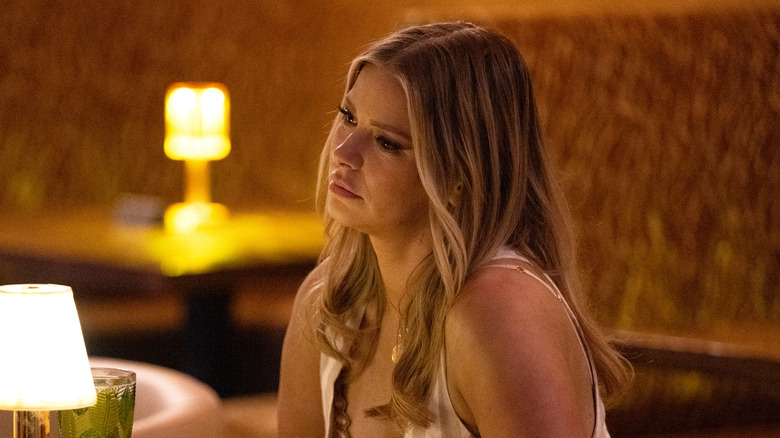 Amanda Edwards/Getty Images
To say the very least, Season 10 of "Vanderpump Rules" has been nothing short of explosive. When it premiered in early February of 2023, it already seemed like the show was coming back from the slump many fans bemoaned in Seasons 8 and 9, with news breaking beforehand that longtime couple Katie Maloney and Tom Schwartz would come into the season navigating their divorce. Then, fans were gifted with something nothing short of extraordinary: the scandal known as Scandoval. (Apologies to Ariana Madix, the truly wronged person here, but to be fair, she seems to be thriving these days.)
Fans barely made it a few episodes into Season 10 when, in March, Madix discovered explicit videos on her boyfriend Tom Sandoval's phone of Rachel "Raquel" Leviss... and all hell truly broke loose, with every single cast member scrambling to pick sides and Sandoval and Leviss doing everything they can to rehabilitate their now shared image. (Very few of those attempts have worked, if any.) So how many episodes will fans get out of this absolutely wild season of "Vanderpump Rules?"
Season 10 of Vanderpump Rules will run for 15 episodes total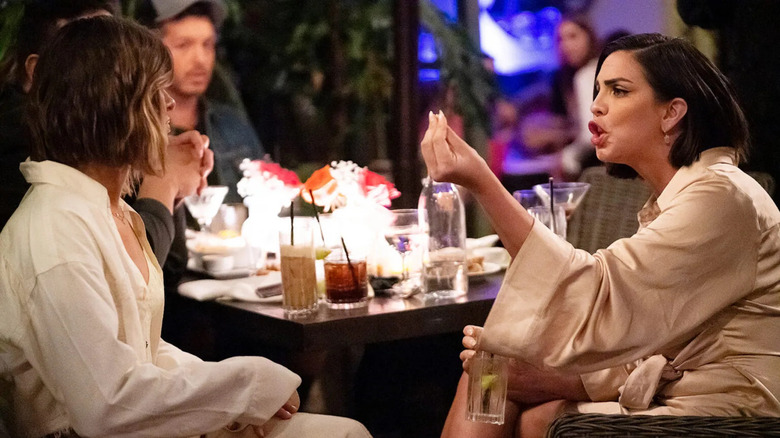 Bravo
Here's the thing: Season 10 of "Vanderpump Rules" was only supposed to run for 14 episodes initially, until Scandoval came to light. Cast members like Lala Kent and Scheana Shay, who both have their own podcasts and cover their experiences on the show, have revealed that producers picked cameras back up — an incredibly rare happening in the Bravo-verse — and headed up the homes of Madix, Sandoval, and other cast members to get everyone's reaction to the action.
This means that the fourthteenth episode, titled "There's Something About Her" (after the sandwich shop that Maloney and Madix are opening together), was originally supposed to be the season finale — and after seeing it on May 10, this drove fans wild. This episode was definitely intense enough to be the finale, with Leviss constantly trying to insert herself into the narrative of Maloney and Tom Schwartz's separation and divorce, Sandoval and Madix fighting about the state of their relationship, and Madix and Maloney's business surging ahead while Sandoval and Schwartz's latest venture completely stalls. With another episode added to the season that will explore the immediate fallout of Scandoval, fans are thrilled that there's a little more to the story.
What about the Vanderpump Rules Season 10 reunion?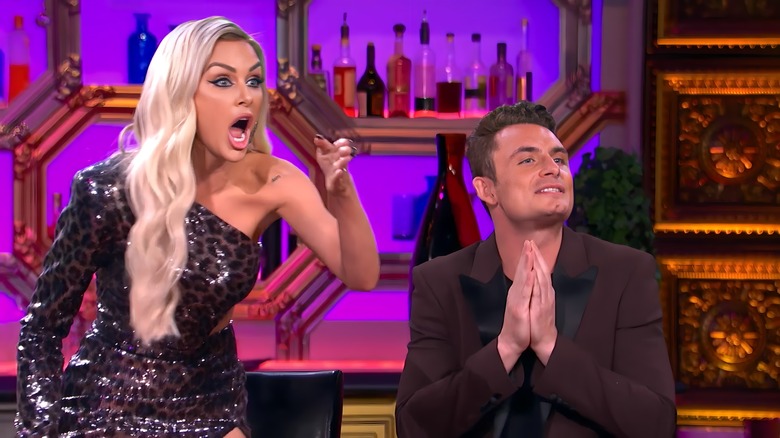 Bravo
On May 11, six days ahead of the Season 10 finale, Bravo bestowed a gift upon "Vanderpump Rules" fans by releasing a trailer for the reunion special that spans just over two minutes and is chock full of utter chaos. Before the trailer, fans knew that this action-packed reunion would have to span more than one part, and now, they know it'll be a whopping three parts and will likely be the most insane reunion "Vanderpump Rules" has ever seen.
Within those two minutes, Madix attacks both Sandoval and Leviss repeatedly — telling Sandoval he doesn't deserve to look at her and calling Leviss "diabolical, demented, subhuman" — while Sandoval and Leviss weakly attempt to defend themselves. Amidst that, Schwartz seems confused about the timeline of when he learned the news ahead of everyone else (Lala Kent fires back with, "did you guys not put your timelines together to match?") while Scheana Shay is served papers regarding a protective order from Leviss, who accused Shay of physically assaulting her when the news broke. This is to say nothing of DJ James Kennedy, who calls Sandoval both a "poo-poo head" and a "worm with a mustache." This reunion special will kick off on May 24, 2023.
Every episode of Vanderpump Rules has become more significant in the wake of Scandoval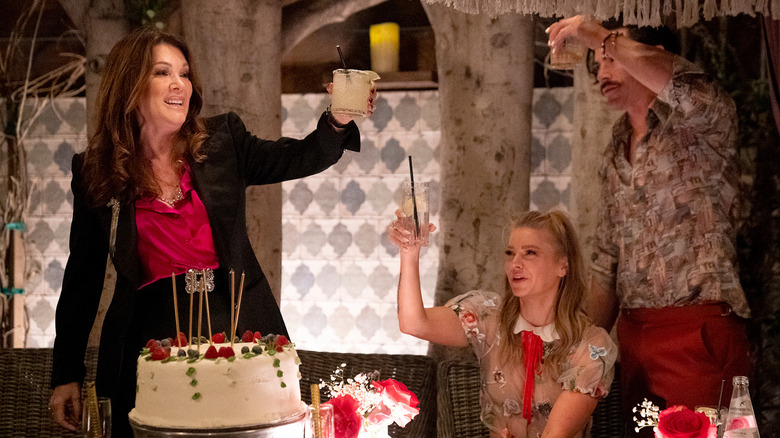 Bravo
Ever since Scandoval was revealed, fans have been obsessively poring through episodes of the show to try and pinpoint the exact timeline of the affair (since, apparently, Schwartz can't get his straight). Once you know that Sandoval and Leviss get involved at some point, it becomes almost painfully obvious that the two are carrying on behind Madix's back. During one mid-season episode, Scandoval appears to playfully slap Leviss' backside, and he's constantly coming to her defense, even if it puts him at odds with his own girlfriend. Beyond that, he's obviously setting the stage for an impending breakup with Madix, constantly telling Schwartz that the relationship is on the rocks.
The fourteenth episode revealed one of the biggest bombshells of all — the tell-tale necklace. A major part of Scandoval is that Leviss and Sandoval started wearing matching lightning bolt necklaces as a symbol of their connection, and in "There's Something About Her," Leviss purchases her necklace... while it's clearly visible around Sandoval's neck while he fights with Madix. Now that the news will finally come to light on screen during the Season 10 finale, fans will finally get to see Madix unload the full reserve of her righteous anger on both Sandoval and Madix, and they can't wait.