Marvel's Echo: You'll Be Able To Binge The Series As Soon As It Premieres On Disney+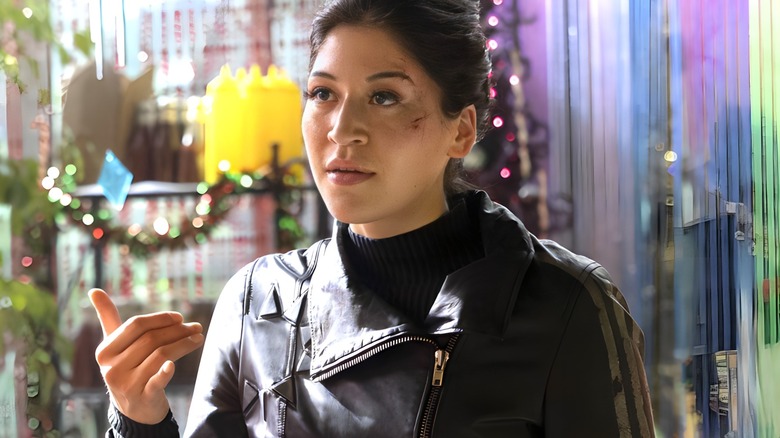 Marvel Studios/Disney+
According to Kevin Feige, Marvel's upcoming Disney+ series, "Echo," will be the first to release all of its episodes at once. The series, which is a spin-off of "Hawkeye," will follow Alaqua Cox as Maya Lopez, the deaf crime scion and martial artist who had a recurring role in the series.
Speaking at Disney's Upfronts, the Marvel Studios head said, "In Hawkeye, fans were introduced to Maya Lopez, a character played by Alaqua Cox. She will return to get her revenge in 'Echo,' a limited drama from an incredible team of indigenous writers, directors, and cast members. And in a first for us, all episodes will drop on November 29" (via Deadline).
While the pivot in release strategy is unusual for Disney+, "Echo" will not be the first Marvel series to embrace a binge model. The Netflix-based "Defenders" series, which included the beloved "Daredevil" and "Jessica Jones," were all released in full-season batches and are among the most acclaimed series in live-action superhero television.
Echo is the first binge-model release on Disney+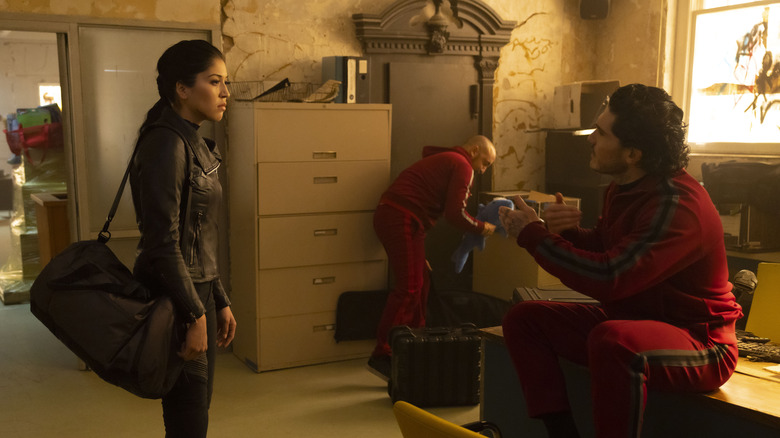 Marvel Studios/Disney+
With Marvel's "Echo" dropping all of its episodes at once, the series marks the first time Disney+ has released an entire series right off the bat. While streamers like Netflix pioneered the so-called binge model, others have eschewed it in recent years, preferring a more traditional weekly episodic release model. Dropping all episodes of a season at once can have its benefits since people can consume a season of television at their leisure, but weekly releases allow for a slower burn that builds up interest as viewers discuss and theorize about what might happen next.
It is also possible, though entirely speculative, that the pivot has something to do with the ongoing writers' strike in Hollywood. As major studios begin trying to adjust their fall 2023 television lineups to accommodate a lack of new scripts, things are going to get progressively weirder. Look no further than Disney's ABC network jettisoning scripted shows entirely for its autumn offerings.
For now, though, fans of the binge session can rejoice. "Echo" will follow the long-awaited second season of "Loki" on Disney+, but only the former can be enjoyed in a single sitting.