Who Does Lyndsy Fonseca Play In 9-1-1: Lone Star?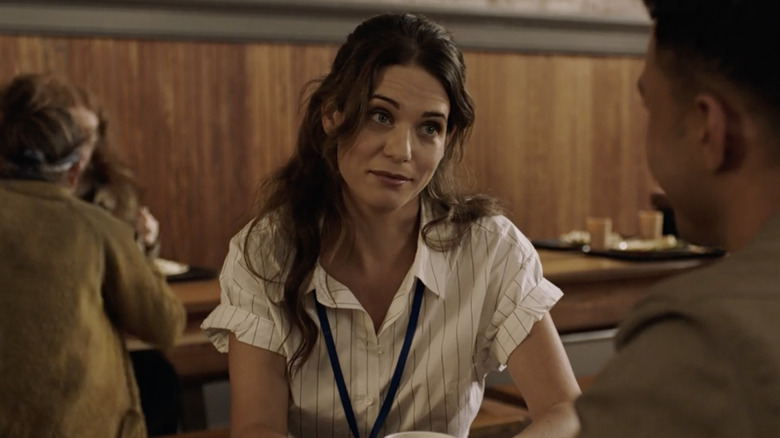 Fox
Over the years, "9-1-1: Lone Star" has been fortunate enough to attract some solid talent to occupy some of their significant recurring characters, including Lyndsy Fonseca, whose persona played a pivotal plot point early on in the series. Fonseca later returned to make her presence known once again in Season 4 of the procedural drama.
Fonseca has been working as an actress since 2003, and in that time, she has participated in a vast array of roles throughout her career. In terms of cinematic accomplishments, her claims to fame include "Hot Tub Time Machine," "The Ward," "Kick-Ass, and "Kick-Ass 2." On the small screen, Fonseca is fondly revered for her work in "The Young and the Restless," "Nikita," "How I Met Your Mother," "Agent Carter," and "Turner and Hooch."
In addition to those achievements, the actress also made the cut for the Fox series "9-1-1: Lone Star," where she portrayed Iris Blake, the sister of Michelle Blake (Liv Tyler). Fans remember that Michelle feared the worst had happened to her sister after she had gone missing for several years, and her long-lost sibling was eventually located living in a tent at a homeless camp in the first season. Iris returns in Season 4 doing much better and is at the center of a divorce debacle with her former beau, Carlos Reyes (Rafael Silva), who needs her signature to marry TK Strand (Ronen Rubinstein). 
Fonseca's big comeback is more than just a fun callback, and while many probably expected her to be gone for good, fans may be surprised to learn why series co-creator Tim Menear deemed it necessary to bring Iris back into the mix.
Co-creator believed talented Fonseca had more to offer 9-1-1: Lone Star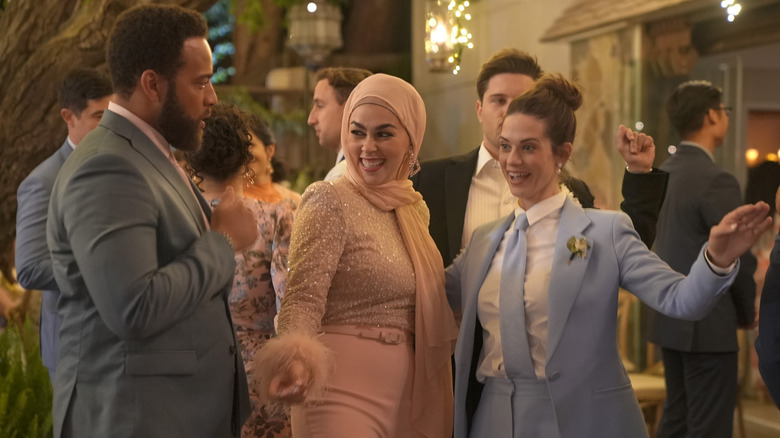 Kevin Estrada/Fox
Characters come and go on shows all the time, and while some manage to return, there are others that never get a call back for various reasons. But when it came to Iris Blake, there were a number of fascinating factors that led to her triumphant return to "9-1-1: Lonestar."
While it may seem like the character's storyline wrapped up nicely, the fact that her sister, Michelle Blake, was no longer part of the show also could have been a solid indicator that Lyndsy Fonseca's time on the show was over. But co-creator Tim Menear had a different opinion on that matter. "And we felt like that Iris story never quite got its full resolution [when Liv Tyler left the show at the end of season 1], so maybe there's more to be played there," Minear said in an interview with Entertainment Weekly. "And Lyndsy Fonseca is so lovely and so wonderful and so funny and such a great dramatic actress, so it just felt like there was a reservoir of talent there that we could tap. And boy, were we right, she is fabulous."
While she may not be a main player on the show, Fonseca's efforts are appreciated by those behind the camera and presumably those watching "9-1-1: Lone Star" at home. Regarding her character's future in the series, fans will just have to be patient to see what could be in store for Iris Blake down the road.