The Full Story Of The Shelved Superman Returns Sequel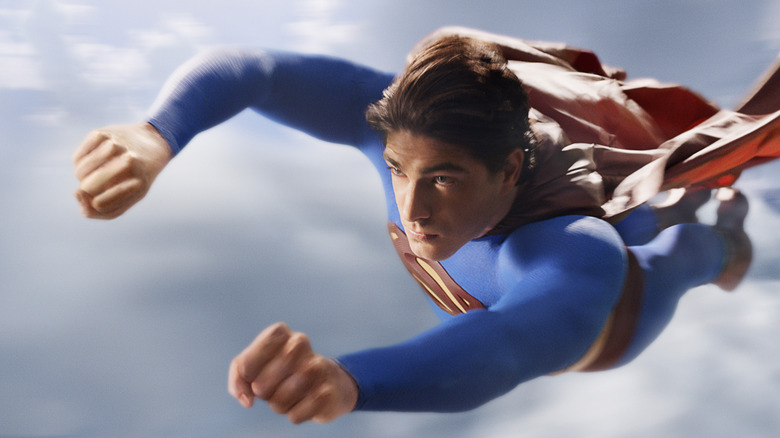 Warner Bros.
In 1978, audiences were told they would "believe a man can fly" with the original "Superman" film starring Christopher Reeve. In 2006, "Superman Returns" — at that point, the first entry in the "Superman" saga in almost two decades — hoped that audiences would believe Superman is still compelling in the modern world. This character was entering a radically different landscape for blockbuster entertainment than what existed in the 1970s and '80s; characters like Spider-Man and Batman had both usurped Superman's title as the biggest theatrical superhero around. In an alternate timeline, "Superman Returns," would've established Brandon Routh's Superman as a new silver screen icon who could entertain audiences for years to come in a slew of sequels.
However, director Bryan Singer's stab at paying tribute to the original "Superman" movies while delivering something contemporary never quite took off like it was supposed to. In the wake of its release, a proposed sequel was always waffling between existing and getting shelved permanently. The saga of this unrealized "Superman Returns" follow-up stretches across multiple years and reflects many larger industry trends of the late 2000s, including the 2007-2008 Writers Guild of America strike and the evolving perception of what superhero movies could be.
This article makes several references to Bryan Singer and actor Kevin Spacey, both of whom have been accused of committing numerous sexual assaults. If you or anyone you know has been a victim of sexual assault, help is available. Visit the Rape, Abuse & Incest National Network website or contact RAINN's National Helpline at 1-800-656-HOPE (4673).
The announcement of a 'Superman Returns' sequel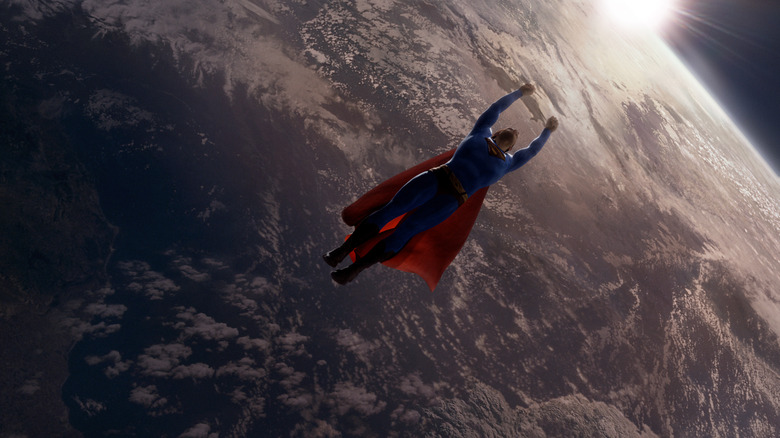 Warner Bros.
Before "Superman Returns" was unleashed on the public, Warner Bros. was high enough on the project to start moving on a sequel. In February 2006, four months before the debut of "Superman Returns," news broke that Warner Bros. was commissioning scripts for sequels to both "Batman Begins" and "Superman Returns." This news showed that the studio was very serious about turning its DC characters into modern long-running franchises the same way the Sam Raimi's "Spider-Man" movies had turned into a cash cow for Sony.
However, the script for a "Batman Begins" follow-up concerned making more stories based on a movie that had proven successful in 2005. Making a script for a "Superman Returns" sequel, meanwhile, indicated a lot of pre-release confidence in Brandon Routh's inaugural outing as the Man of Steel. If the final film could live up to this internal hype, "Superman Returns" would handily revive a franchise that had been in hibernation for since the late 1980s. While it remained to be seen whether or not "Superman Returns" would hit the spot for general moviegoers, Warner Bros. was poised and ready to turn it into a series if it proved successful.
The first official creative details of 'Superman Returns 2'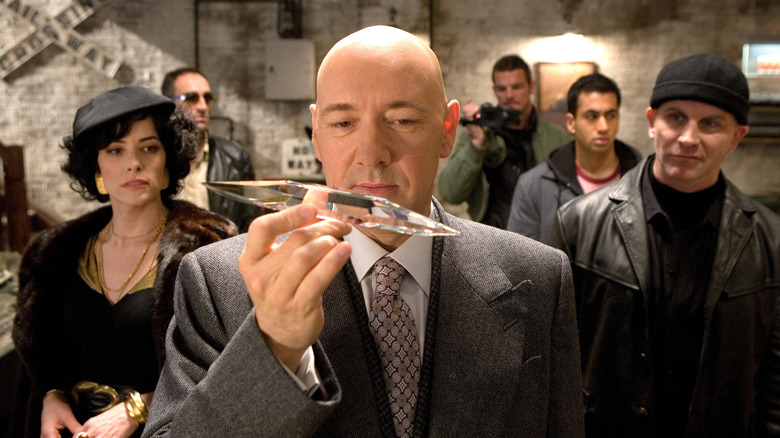 Warner Bros.
Roughly a month after "Superman Returns" flew into theaters, word began to spread about what kind of story this proposed blockbuster sequel would be exploring. At the 2006 edition of the San Diego International Comic-Con, Bryan Singer explained that he had high hopes for making a "Superman Returns" follow-up that was drastically different from its predecessor (via IGN). He was specifically angling to make the movie something sleek and fun in the style of "Star Trek II: The Wrath of Khan," which has a much bolder and more energetic atmosphere compared to "Star Trek: The Motion Picture" and established how blockbuster sequels could explore unique tones rather than being confined to the pre-established aesthetics.
Singer also expressed hope for a "Superman Returns 2" to focus heavily on action after his first Superman feature spent so much time laying the groundwork for relationships and that he aimed to have the title out for 2009. With these reveals, a more concrete vision of what "Superman Returns 2" could look like began to unfold. In the years to come, countless problems would get in the way of the "Wrath of Khan" of "Superman" movies. But for one brief moment at this Comic-Con, there was nothing but enthusiasm and hope for just what this sequel could become.
The first sign of hesitancy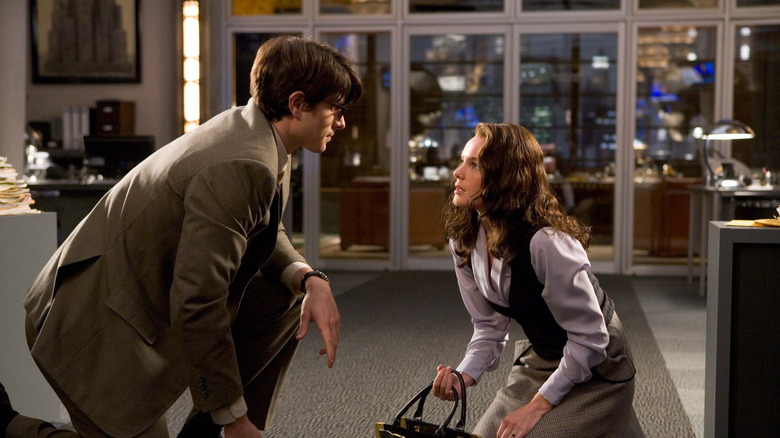 Warner Bros.
By the end of summer 2006, "Superman Returns" had made quite a bit of money. However, it hadn't quite proven to be the massive box office juggernaut Warner Bros. wanted. Its $200 million domestic haul put it below several other superhero movies from the 2000s, namely all three of the original "Spider-Man" installments and the first two "X-Men" sequels. This was despite a lot of pre-release hype and a massive budget meant to make "Superman Returns" as flashy as possible. What was intended to be an exciting rebirth for a pop culture icon turned into something that just didn't quite cut the mustard for Warner Bros. executives.
As early as August 2006, Warner Bros. was struggling to figure out what to do about the prospect of making a sequel to "Superman Returns." The studio knew it wanted any future "Superman" movies to be much cheaper to make, but whether or not they'd carry on from the continuity established in "Returns" was up in the air. Just months earlier, Warner Bros. had been chomping at the bit to get a script written for a "Superman Returns" follow-up. Now, in the wake of the film's underwhelming box office haul, the studio was beginning to have second thoughts about putting all of its eggs in the "Superman Returns" basket.
What kind of villain 'Superman Returns 2' would've featured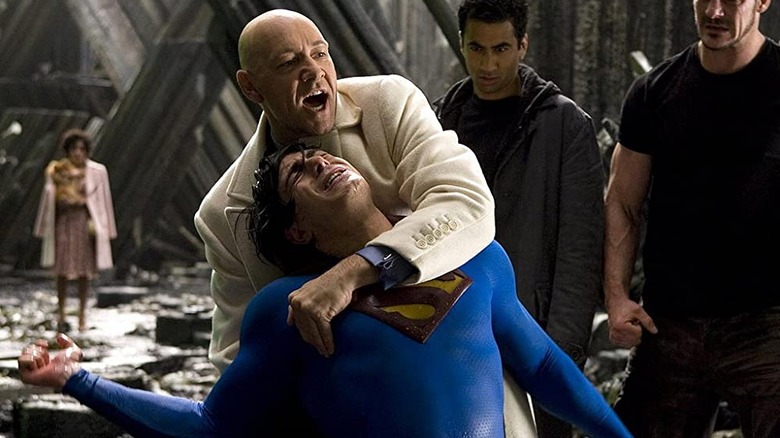 Warner Bros.
Across all the comments about "Superman Returns 2," there's a recurring sentiment that this project would have delved much deeper into large-scale action sequences compared to its predecessor. "Superman Returns" is a much more somber affair that doesn't give its superhero a big sci-fi enemy to fight, nor does it provide an adversary that's really at the same level as this Kryptonian legend. A follow-up would've apparently confronted this widely criticized element by ramping up the violence. The film's prospective villain would've been a big reason for all the extra mayhem and chaos, since "Superman Returns 2" was poised to feature a very intimidating foe.
Brandon Routh explained to SlashFilm in 2007 that he knew "Superman Returns 2" would contain an action-centric villain, but that it was unlikely to be General Zod, who was previously featured in "Superman II." Instead, Routh presumed Bryan Singer would want to adapt a villain who hadn't been seen on film before. "Superman Returns" screenwriter Michael Dougherty told IndieWire in 2010 that a very broad idea he had for a potential follow-up would've involved evil Kryptonians and possibly Brainiac showing up to fight Superman. There were tons of places "Superman Returns 2" could've gone in terms of its villains, though wherever it landed, it's clear this foe would've had an evil plot involving lots and lots of punching.
Bryan Singer explores other projects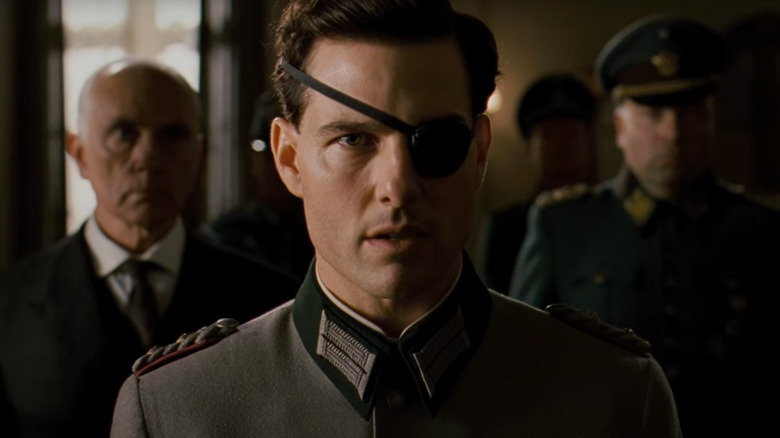 MGM/United Artists/YouTube
One of the biggest earliest signs that "Superman Returns 2" would never see the light of day came when director Bryan Singer began signing on to other projects. At the start of 2007, less than a year after "Returns" debuted, Singer hopped into the director's chair on the Tom Cruise drama "Valkyrie." Singer's schedule would now be full for the next two years, pushing a potential "Superman Returns" follow-up off into the distant future. Warner Bros. had already been expressing hesitancy over greenlighting this movie; now the director of "Returns" was moving on to other endeavors.
At the time of this news, though, public statements tried to put a happy face on the status of "Superman Returns 2." After Singer signed on to "Valkyrie," it was still widely believed that "Superman Returns 2" would be going forward. Singer's new directorial assignments wouldn't be jeopardizing this sequel. However, at best, Singer shifting his attention to endeavors like "Valkyrie" indicated that "Superman Returns 2" wasn't his primary focus as a filmmaker. With the benefit of hindsight, Singer moving on to other movies was the first major domino effect that signaled the eventual demise of "Superman Returns 2."
'Justice League' becomes a problem for 'Superman Returns 2'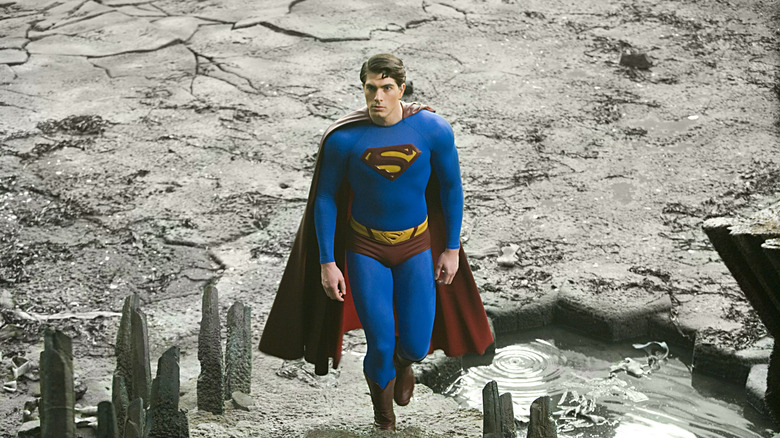 Warner Bros.
At the start of 2007, news broke that Warner Bros. was preparing to make history with the first-ever live-action "Justice League" movie. Five years before "The Avengers" hit theaters, Warner Bros. was prepping a motion picture that would've united Batman, Superman, Wonder Woman, and other DC Comics icons for a massive blockbuster. Kiernan and Michele Mulroney were writing the script and — at the time of this project's announcement — it was unclear if Brandon Routh's version of Superman would be involved in the movie. Eventually, though, it became clear that this proposed "Justice League" project would star a new version of the Man of Steel, with D.J. Cotrona eventually taking on the role.
Today, in an era where multiple people play DC mainstays like the Joker and Batman in separate continuities, the idea of two Supermen existing on the big screen simultaneously isn't incomprehensible. In the era of 2000s superhero movies, though, the existence of "Justice League" and a separate Superman spelled enormous trouble for "Superman Returns 2." Warner Bros. was now shifting its focus to another incarnation of this character that would be directly tied into a slew of other DC Comics characters and franchises. Though this project never got off the ground, the initial development of "Justice League" was an incredibly ominous sign for "Superman Returns 2."
'Superman Returns 2' loses the writers of the first movie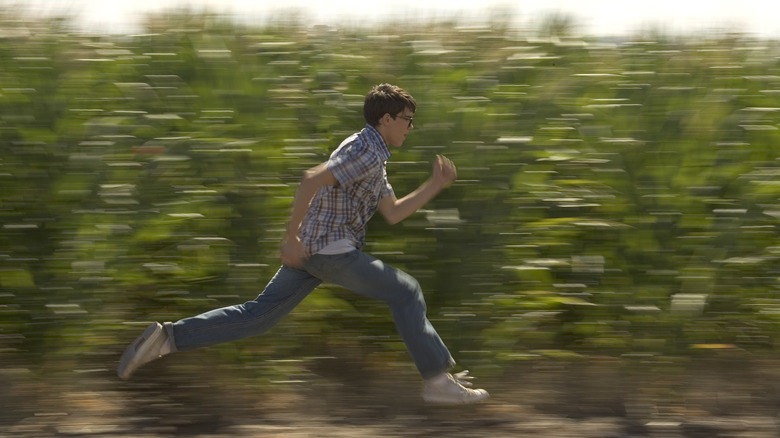 Warner Bros.
By October 2007, "Superman Returns 2" was dealt some extremely unfortunate news – the screenwriters of "Superman Returns," Michael Dougherty and Dan Harris, would not be returning to work on the script for this sequel. It was a noticeable event that ensured that even if this sequel went forward, it would be missing two key people involved in the creative vision of "Superman Returns." Even more discouragingly, there was no news at the time about any potential replacements for Dougherty and Harris. Their absence seemed to indicate that the project was beginning to crumble rather than head in a new direction.
This development came months after Bryan Singer signed on to helm "Valkyrie" rather than immediately dive into "Superman Returns 2" after the release of "Superman Returns." It was becoming clearer and clearer every day that the primary creative team behind Brandon Routh's "Superman" movie just wasn't sticking with this character. In the months since "Superman Returns" opened, a potential sequel had been stuck in limbo, with nobody at Warner Bros. willing to officially say it was alive or dead. The sight of folks like Dougherty and Harris dropping out of this follow-up, though, spoke volumes about its bleak status.
The impact of the 2007-2008 writers' strike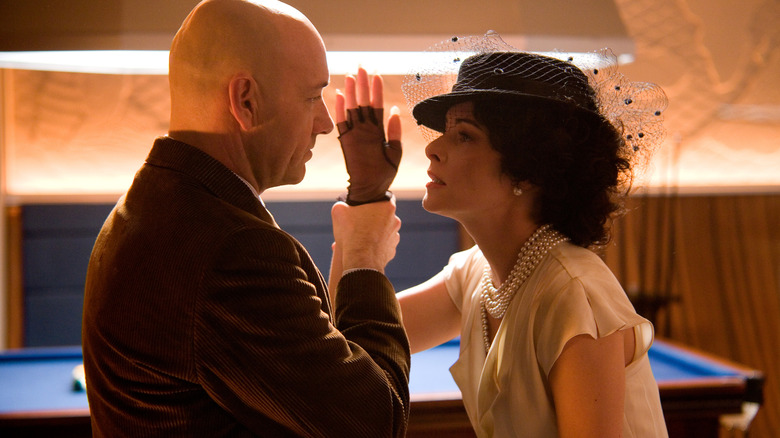 Warner Bros.
In November 2007, the film industry ground to a halt when the Writers Guild of America went on strike. This strike lasted until February 2008 and had widespread ramifications on countless major motion pictures in the film industry. Everyday people standing up for their salaries and livelihoods had ripple effects on the production of massive features ranging from "Quantum of Solace" to "Transformers: Revenge of the Fallen." The proposed sequel to "Superman Returns" was not immune to this phenomenon — all brainstorming on the production ceased once the strike began.
In March 2008, a month after the strike ended, Bryan Singer explained to Empire (via SlashFilm) that the writers' strike had postponed work on the "Superman Returns" sequel and that he was now sitting down with screenwriters to crack the story for his second "Superman" movie. This news also saw Singer officially committing to helming the proposed follow-up should it ever get the greenlight from Warner Bros. brass. "Superman Returns 2" was already facing plenty of hurdles, but the strike did the beleaguered film no favors. Superman has been able to withstand many obstacles in his countless exploits as a comic book superhero, but even his invulnerability faltered in the face of studios not paying writers properly.
The proposed title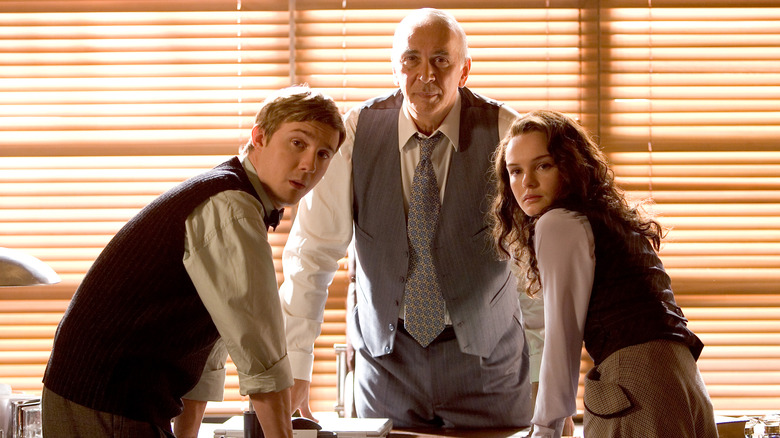 Warner Bros.
Whenever a sequel to "Superman Returns" was talked about, it was largely referred to as just "Superman Returns 2." The production just never got far enough along to get an officially confirmed title that would more distinctly separate this proposed sequel from its predecessor ... or so one would think. In 2014, Bryan Singer revealed to Empire (via IndieWire), years after the project's demise, that "Superman Returns 2" would've been called "Man of Steel." Singer credited that title to a friend of his who also helped the filmmaker conjure up some ideas for this follow-up.
Both Singer's concepts for "Man of Steel" and his open regrets about the pacing of "Superman Returns" make it clear that this unrealized project would've been radically different from the original "Superman" title headlined by Brandon Routh. It's no wonder, then, that the sequel would've gone in a radically different direction with its title, opting for "Man of Steel" much in the same way the title of "The Dark Knight" instantly differentiates the sequel from "Batman Begins." Though Singer's sequel never saw the light of day, "Superman Returns" would eventually be followed by another "Superman" movie (albeit a total reboot inhabiting a new continuity) coincidentally titled "Man of Steel." It seems it was just destiny that an entry in this franchise would have that title.
The official death knell of the 'Superman Returns' continuity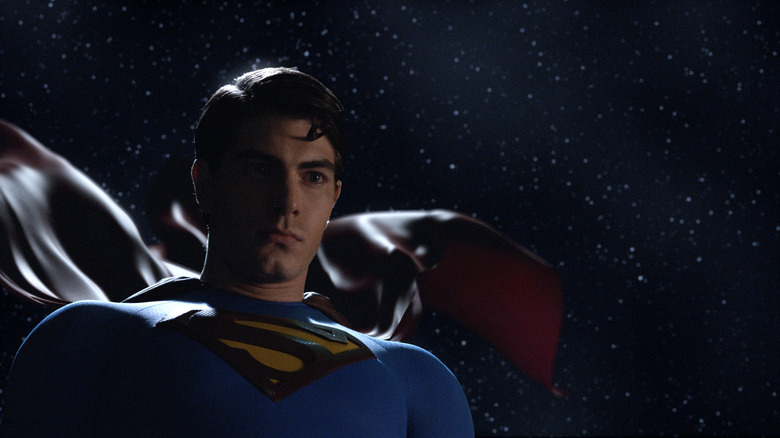 Warner Bros.
By August 2008, a new day was dawning for Warner Bros. The studio, which had just absorbed New Line Cinema, was planning to slim things down a bit. Warner Bros. was determined to have a slightly smaller annual slate of motion pictures while emphasizing big budget tentpoles that could provide revenue for decades to come. The shift was so big that it was chronicled in a profile in The Wall Street Journal. In this piece, the former head of production at Warner Bros., Jeff Robinov, outlined future plans for DC blockbusters at the studio ... which did not involve a "Superman Returns" sequel.
Robinov openly explained that the studio was frustrated with how "Superman Returns" turned out, especially with its lack of action. He noted that the sentiments of Warner Bros. towards this feature could be seen in how there'd been no real movement on a "Superman Returns" sequel. With that declaration, he confirmed that Warner Bros. now had its eye on rebooting Superman and forgetting all about "Superman Returns." With that, the death knell had finally come for this project. With Warner Bros. openly declaring "Superman Returns" a misfire, the movie's proposed sequel was officially kaput.
DC's superhero movie plans change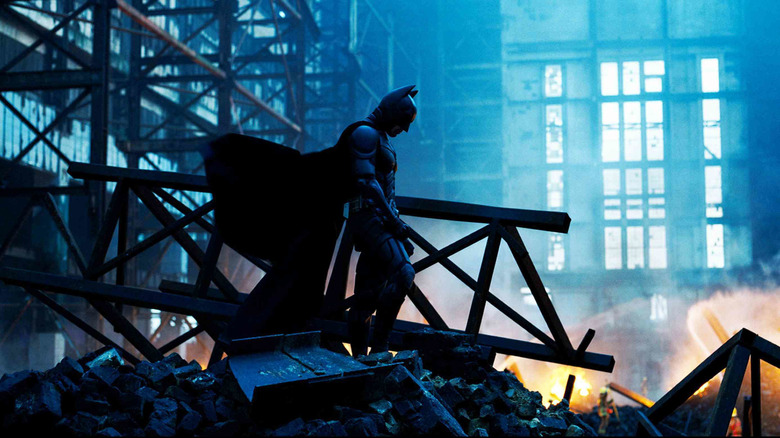 Warner Bros.
Part of why Warner Bros. shifted its movie strategy at the end of the summer of 2008 was because of the incredible success experienced by one of its movies that year. "The Dark Knight" shattered box office records and generated staggering profits. The feature also painted a new vision for what DC Comics movie adaptations could look like. This gritty feature owing more to "Heat" than the original Richard Donner "Superman" movie was part of a new age of superhero cinema that "Superman Returns" just didn't fit into.
Comparing the box office hauls of "The Dark Knight" and "Superman Returns," it was clear which movie Warner Bros. would angle to make more of in the near future. The studio had already been hesitating to greenlight a "Superman Returns" sequel, but the possibility of making further DC movies in the mold of "The Dark Knight" gave the studio concrete justification for abandoning plans to continue Brandon Routh's Superman. "Superman Returns" was meant to be a nod to the past, firmly rooted in movies of yesteryear. However, with "The Dark Knight," Warner Bros. saw its future as a producer of comic book movies, and it didn't include a follow-up to "Superman Returns."
Brandon Routh's contract expires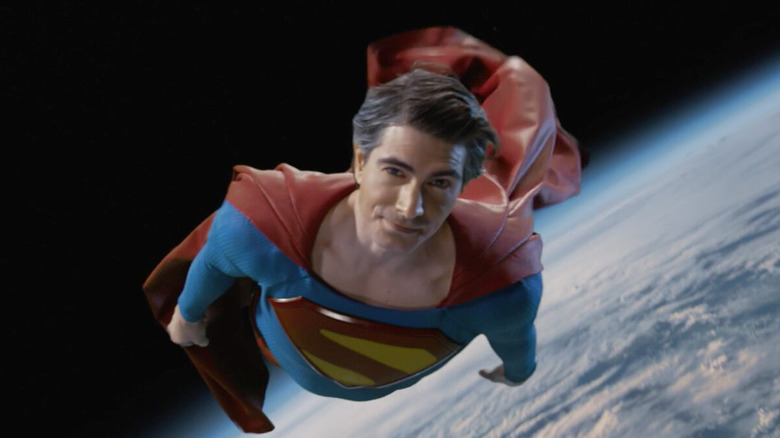 Warner Bros. Television
In 2009, a year after the sequel to "Superman Returns" was officially canned, a development occurred that put the final nail in the coffin of this movie. Brandon Routh's contract to play Superman expired by July 2009. Routh, apparently on good terms with Warner Bros., told news outlets at the time that he would be more than happy to return to the role if offered the chance. However, by this point, it was public news that Warner Bros. was angling to do a full-fledged reboot of the character.
From here, the sequel to "Superman Returns" faded farther and farther into obscurity as the gears started turning on the movie that would become "Man of Steel." Everyone involved in the original "Superman Returns" moved on to other projects and the notion of this 2006 superhero feature ever being the starting point for an expansive franchise became increasingly laughable. However, this wasn't the end of Routh's time playing Superman. Years down the line in the Arrowverse's version of "Crisis on Infinite Earths," Routh played an older version of Superman inspired by the character's appearance in Mark Waid and Alex Ross' landmark series, "Kingdom Come." Routh got to play Superman again, after all.