Batman Begins Is Finally Getting Its Due As An Underrated Batman Movie Online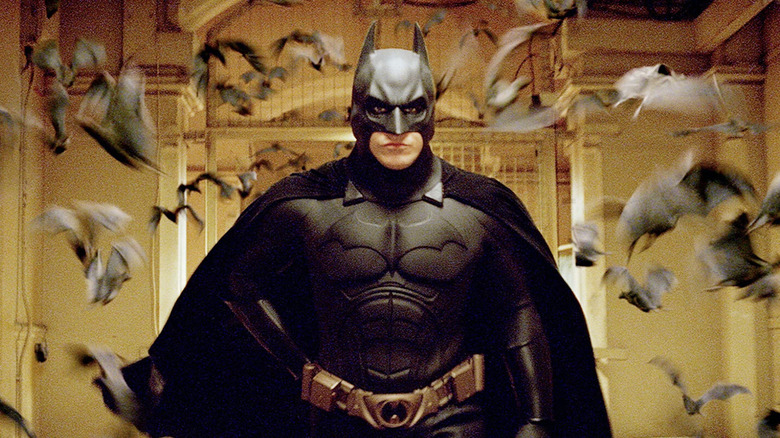 Warner Bros. Pictures
"The Dark Knight" usually gets all the attention when it comes to Christian Bale-led Batman movies. With its rousing action, mature tone, thrilling plot turns, and an Oscar-winning performance by Heath Ledger, it has truly earned its standing among the all-time best cinematic Batman outings. When it didn't receive a Best Picture nomination at the 2009 Oscars, the resultant outrage was understandable.
But that often means that its preceding film, 2005's "Batman Begins," doesn't get much attention. With its gritty visuals and thorough depiction of Bruce Wayne's origin story, the captivating movie reinvented the familiar world of Batman. As Scarecrow, Cillian Murphy was memorably creepy, and as the titular Caped Crusader, Christian Bale introduced the world to a now iconic Batman performance. And yet, the film exists in the shadow of "The Dark Knight."
But the tides may be turning for "Batman Begins." In a Twitter thread about Batman films today, Christopher Nolan's first installment appeared near the top of many fans' lists. In some cases, the film even trounced "The Dark Knight."
Fans agree that Batman Begins deserves more respect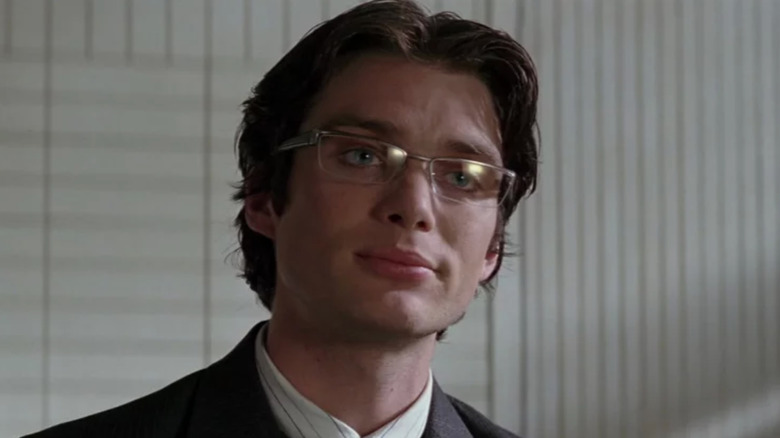 Warner Bros. Pictures
"Batman Begins" was Christopher Nolan's attempt at rebooting Batman for the big screen, and the gamble paid off in spades. The movie grossed $371,853,783 worldwide against a $150,000,000 budget, leading Nolan to return for the remainder of the Dark Knight trilogy. And though "Batman Begins" was released in 2005, it has continued to inspire admiration from fans — often with regards to its take on Batman and comic book lore. In a post on the r/batman subreddit, u/ForgottenRomeo pointed out, "Gotham City in Batman Begins is SO awesome, and almost spot on in terms of visual styling." Meanwhile, u/Abocado20 claimed in the r/DC_Cinematic subreddit that it was the best origin story for any superhero, well, ever. But one recurring theme in both subreddits is that the film is the most underrated of the Dark Knight trilogy.
No longer. Today, fans in DC's Twitter thread have been namechecking "Batman Begins" over and over in their lists of Top 10 favorite Batman movies, often listing it above "The Dark Knight" or "The Dark Knight Rises." Even DC has been chiming in to voice their tacit approval. At last, it seems that "Batman Begins" is receiving the recognition that many feel it deserves. But with that out of the way, fans will now just have to play the waiting game to see if the next Robert Pattinson-led film, "The Batman 2," manages to best any of these adaptations.