Why Perlie Armstrong From The Walking Dead: Dead City Looks So Familiar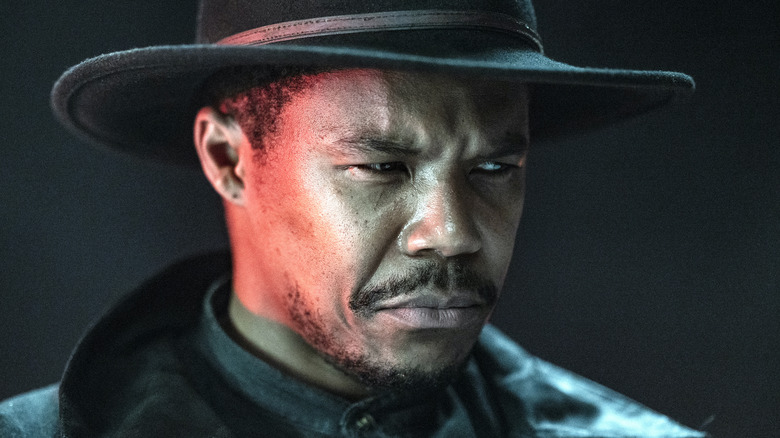 Peter Kramer/AMC
AMC is on the verge of adding yet another title to its biggest franchise with "The Walking Dead: Dead City." The new spin-off series is not only set to center on Jeffrey Dean Morgan's Negan and Lauren Cohan's Maggie Greene, but it will also follow them as they journey together to a post-apocalyptic, zombie-infested version of Manhattan. The duo will be driven there after Maggie's son, Hershel (Logan Kim), gets kidnapped by a madman known only as The Croat (Željko Ivanek).
In addition to its two established leads, "The Walking Dead: Dead City" will introduce viewers to a number of new characters, some of whom promise to be friendlier to Maggie and Negan than others. That said, one character whose morality remains a bit mysterious is Perlie Armstrong (Gaius Charles), a lawman-type figure who is dead set on hunting down Negan for reasons that, as of now, remain unclear.
"Dead City" hasn't even premiered yet and Perlie is already shaping up to be a standout foil for the show's two leads. The character is played in the series by Gaius Charles, an actor whose roles in shows like "Friday Night Lights" and "Grey's Anatomy" have made him a recognizable face. With that in mind, here's where fans of "The Walking Dead: Dead City" may have seen Charles before.
Gaius Charles achieved breakout success on Friday Night Lights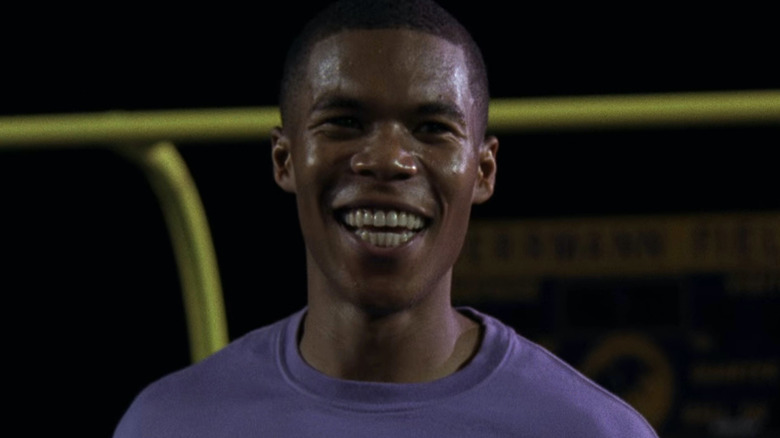 NBC
TV viewers will most likely remember Gaius Charles best for his breakout turn as Brian "Smash" Williams on the high school TV drama, "Friday Night Lights." The actor was one of the show's recurring performers for its first two seasons and had a major role in the first half of its third. As not only the running back of the Dillon High School Panthers, but also one of the show's most talented football players, Charles' Smash immediately stood out among the series' ensemble of characters when it premiered.
Smash's confidence and ambition, combined with his anxiety about the pressure he felt to make something of himself, made it easy for viewers to empathize with him — even in the instances when he was making objectively bad decisions. Charles, for his part, played Smash's conflicting emotions with the kind of heart, empathy, and surprising vulnerability that viewers came to expect from the actors on "Friday Night Lights." His scenes with Kyle Chandler's Coach Eric Taylor and Zach Gilford's Matt Saracen, in particular, made a lasting impression on viewers.
All of which is to say that his turn on "Friday Night Lights" helped put Charles on the map. Nearly 17 years after the show's 2006 premiere, it's not hard to see why.
He made a mark as an ambitious intern on Grey's Anatomy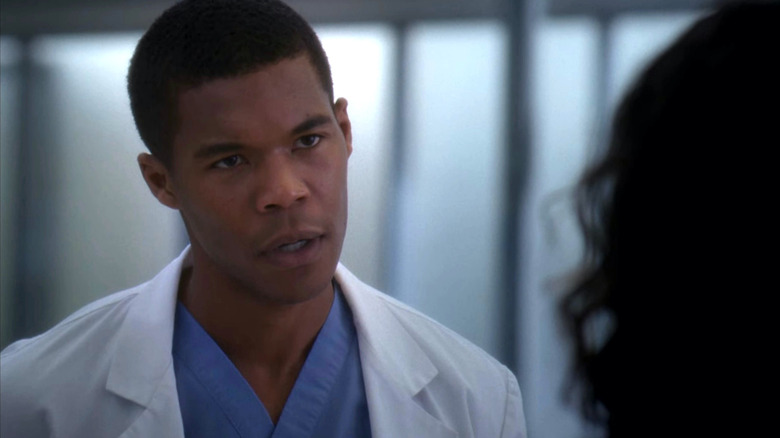 ABC
Gaius Charles was put in the unenviable position of being one of several new cast members that were added to "Grey's Anatomy" during its ninth season. Despite that fact, Charles' character, Dr. Shane Ross, emerged as a standout addition throughout Seasons 9 and 10 of the long-running ABC medical drama. In true "Grey's Anatomy" fashion, Charles' Shane is reckless to a fault when he's introduced in the series. However, the more time he spends working with the show's other doctors, the more multi-dimensional and thoughtful of a character he becomes.
Eventually, Shane stakes his claim as a kind of self-appointed protégé to Sandra Oh's Christina Yang, and their dynamic together on-screen ended up being far more interesting than "Grey's Anatomy" fans may have initially assumed. Thanks to Charles' unwavering, committed performance as the character, Shane ultimately proved to be one of the more interesting and memorable members of the intern class he was originally a part of. Charles helped ensure that was the case even in the face of considerable attention and scrutiny from longtime "Grey's Anatomy" fans, which is something that's easier said than done.
Charles played Mack's younger brother on Agents of S.H.I.E.L.D.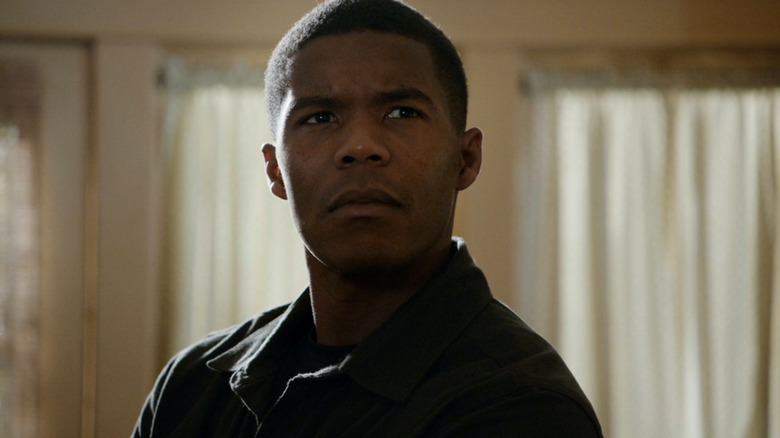 ABC
Gaius Charles may have only appeared in one episode of Marvel's "Agents of S.H.I.E.L.D.," but the former "Friday Night Lights" star made quite the impression when he did. The actor appears in the series' third season as Ruben Mackenzie, the younger brother of Henry Simmons' Alphonso "Mack" Mackenzie. His only "Agents of S.H.I.E.L.D." episode, titled "Watchdogs," follows Charles' Ruben as he slowly but surely gets tricked into buying into the propaganda released by an anti-Inhuman group. In doing so, Ruben unknowingly puts himself in direct opposition to his S.H.I.E.L.D. agent brother.
This conflict between Ruben and Mack plays out over the course of the episode, which sees the two brothers not only exchange hurtful words with each other, but also end up on the receiving end of a dangerous attack. Along the way, both Ruben and his brother come to see each other in a new light. Ruben, in particular, eventually finds a way to look past his brother's various lies and see him as the honorable hero that he is. On-screen, Charles brings the same level of vulnerability and emotional realism to his performance as Ruben that he has in all of his other TV roles.
For that reason alone, the actor managed to do more with his one-time appearance on "Agents of S.H.I.E.L.D." than most other performers might have.
He portrayed an honorable rancher on Roswell, New Mexico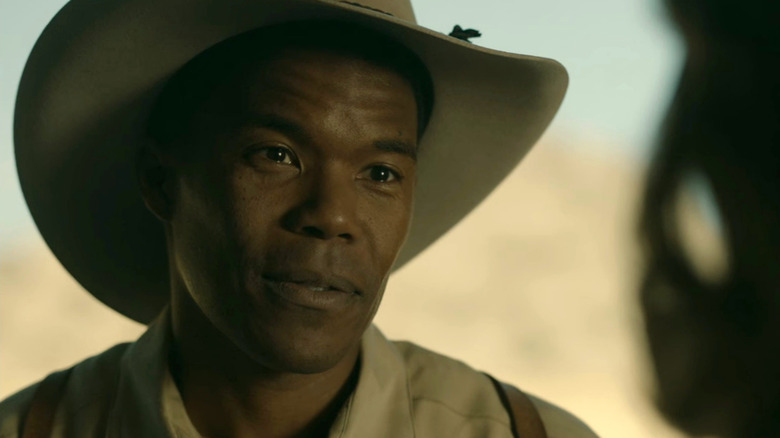 The CW
Gaius Charles had a brief but noteworthy recurring role on The CW's "Roswell, New Mexico." The actor appeared five times on the science fiction TV series as Roy Bronson, a farmer who finds himself caught up in a conflict involving forces that are far more powerful than him. Despite the scale of the situation he finds himself in, though, Bronson always lets his unwavering sense of right and wrong guide him and his decision-making. As a result, he not only offers to help the pair of aliens that end up on his front door one night, but ends up falling in love with one of them as well.
While his story ends tragically, his appearances on "Roswell, New Mexico" firmly earn Charles' kindhearted farmer his place as one of the series' most memorable minor characters. Additionally, even though the power of his character is, of course, partly due to the way he's written, it's also the result of Charles' own work in the series. Even amidst the show's sprawling cast of characters, Charles ultimately managed to still stand out — just like he always has.