Mia Goth Went The Extra Mile To Make Her Dancing In Suspiria Believable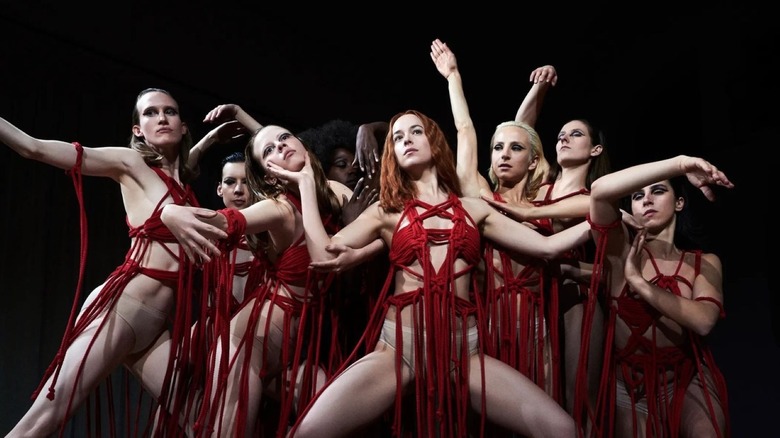 Alessia Bolzoni/Amazon Studios
When it comes to remaking iconic horror films, few set the bar as high as Dario Argento's supernatural masterpiece, "Suspiria." Still, filmmaker Luca Guadagnino set a remake of the seminal '70s horror flick as his next big project after the critical success of his previous film, the Oscar-nominated "Call Me By Your Name."
Rather than do a traditional retelling, Guadagnino opted to tell a very different version of "Suspiria" with his remake, keeping only the basic premise of a coven of witches hiding among the denizens of an elite dance academy. With a few new characters added to the mix and a much longer runtime, the director was able to really make it his own, despite the original film's legacy.
Mia Goth plays Sara in "Suspiria," and while she didn't have any formal dance training, she was more than up to the task of learning on the job. As Guadagnino told Interview Magazine, he didn't spot many differences between her and her more experienced co-stars. "I can't see the difference between you and the real dancers in the movie," he told Goth.
Mia Goth went the extra mile to become a dancer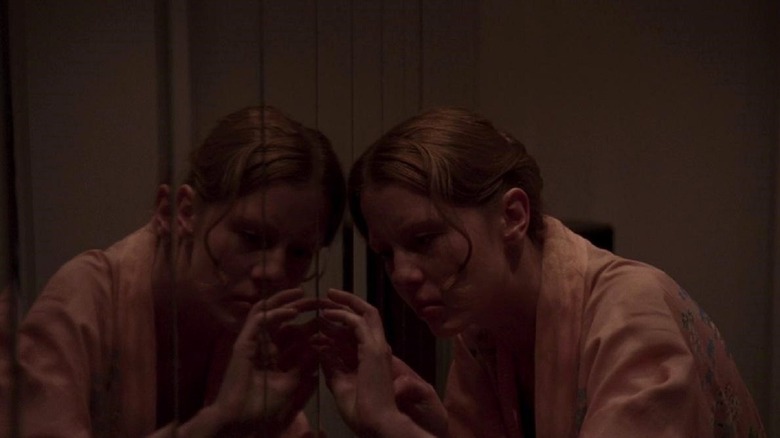 Amazon Studios
Luca Guadagnino was effusive in his praise of the "Suspiria" star and told her as much in the interview. "You were so committed to having Sara be a dancer," he recalled. "I remember when you were training with Damien Jalet, our wonderful choreographer, how you stepped into that room. You were possessive of your role as a dancer, and in time you became one," the director concluded.
For her part, Mia Goth, who has gone on to become something of a horror icon today, was clear that it was absolutely vital for her to feel like a natural part of the dance troupe in "Suspiria." "It was really important for me to integrate myself with those girls and that world," she said. "I felt like the more I could literally step into their shoes, the more honest my work would ultimately be. It's definitely the most intense thing I've ever put my body through," she explained.
Guadagnino's "Suspiria" remake turned out to be pretty well-received. Despite its many differences from the Dario Argento original, it would seem that the level of dedication put in by Goth and equally committed co-stars like Dakota Johnson and Tilda Swinton was definitely worthwhile.