Netflix's Black Knight Fell Short Of Squid Game's Greatness (& Length)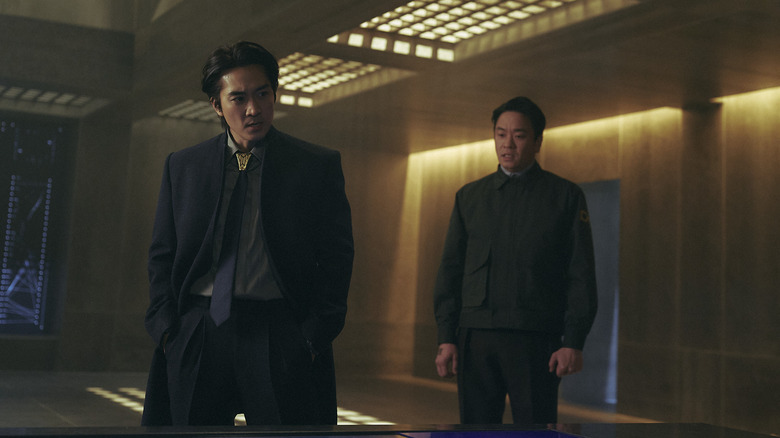 Kim Jin-young/Netflix
With hit series like "The Walking Dead" and "The Last of Us," there is no shortage of post-apocalyptic stories for television viewers to consume. Series like "Black Knight" hit a little bit closer to home with their reasoning for the desperation and horror that often characterizes these types of shows.
Set in a future where air pollution has devastated much of the world, Netflix's Korean science-fiction series skews a lot closer to real life in terms of its existential threat. Some "Black Knight" fans even compared the show to another Korean series from Netflix that touched on relatable concerns for the average viewer — "Squid Game." On the r/KDRAMA subreddit, u/WaterLily6984 drew a connection between "Black Knight" and the Emmy-winning "Squid Game" in terms of how they handled their storytelling and character development. 
"I thought the acting, design, cinematography were all great, and I was entertained, but I did not think the series as a whole was great like 'Squid Game' or 'The Glory,'" they wrote. "For me, the character development for both 5-8 and Pres. Ryu was missing."
 u/TheChurroProject also suggested that the show was missing something, particularly in terms of building out the world of "Black Knight." 
"I don't normally say that I wish a series was longer, but I will with this one," they explained. "It was so short that there wasn't enough time for the factions to have a closely matched tug-of-war to keep the audience guessing, and it came across as more formulaic."
There seems to be a consensus in fan criticism of the series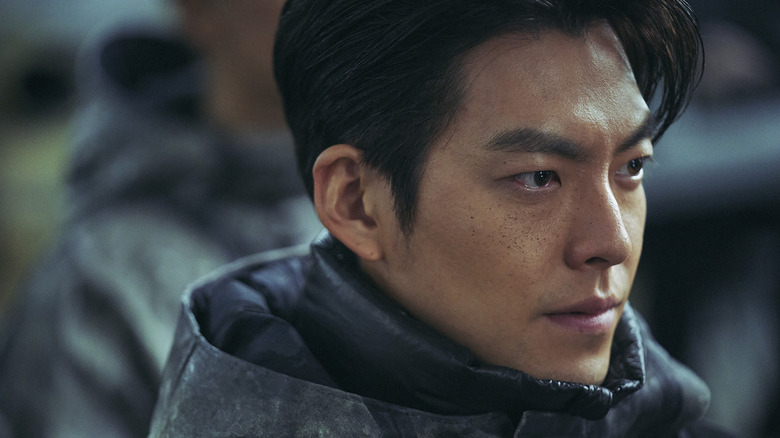 Kim Jin-young/Netflix
While the response to "Black Knight" from critics and audiences is exceptional, the show seems to fall a bit below the high benchmark set by the universally beloved "Squid Game." Meanwhile, the comments from many of the show's fans did appear to agree on the shortcomings of the recently released series. u/JournalistShoddy2760 was keen to point out that "Black Knight" was a little under baked, despite enjoying certain aspects of the series. 
"Okay, this should have either been a movie or a longer and more developed series," they said. "I can't really put my finger on what was missing — deeper story, more developed characters, more suspense maybe."
Though all of these viewers said they enjoyed "Black Knight" to one degree or another, there is enough consensus across the board from fans that these criticisms hold water. While a second season of "Squid Game" is in the works, given how neatly things wrapped up in "Black Knight," however, it's unlikely the show will return to address these kinds of concerns with a follow-up season.