Why Sarah From Geostorm Looks So Familiar
"Geostorm" is a 2017 disaster film about a group of astronauts from across the globe trying to save their planet from political corruption in the United States, a task that would be a lot easier if the secretary of state hadn't rewired a network of gigantic weather-controlling satellites to murder everyone who stands in between him and the presidency.
But the astronauts aren't the only ones standing up for a free, unmurdered Earth. On the ground, there's Sarah Wilson, a Secret Service agent who's willing to break a few rules to save the president and by extension, the planet. It's kind of a "Heroes" situation, except it's a U.S. president instead of a cheerleader. And if Sarah looks familiar to you it's because she's played by Abbie Cornish.
Cornish has been in the industry since the late 1990s, having accrued almost 50 credits across film and television. Here are some of her career highlights.
Abbie Cornish is creative flirt Fanny Brawne in Bright Star
"Bright Star" is a 2009 biographical romantic drama about the last three years of the tragically short life of acclaimed English poet John Keats (Ben Whishaw) and the love that preoccupied it. The story, which takes its historical cues from a biography published in 1997 by Andrew Motion, begins in 1818, when Keats is just 22 years old.
Abbie Cornish portrayed Fanny Brawne, a flirtatious young fashionista who becomes the sole focus of Keats' affections. She's creative in both her artistic endeavors and her more mischievous exploits in that she loves to tease Keats to the point of jealousy.
It's not the healthiest relationship out there, but had Keats not fatally contracted tuberculosis, the two absolutely would have wed and possibly lived a long, happy life together. Nothing like a star-crossed romance to start us out on a positive note!
Sucker Punch douses Abbie Cornish in leather and long-range assault weapons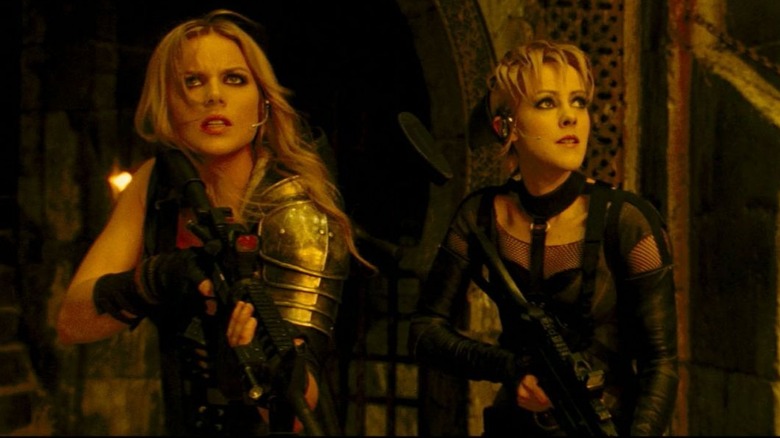 Warner Bros. Pictures
2011's "Sucker Punch" is a psychological fantasy about a young woman trapped in an asylum who uses her vivid imagination as a coping mechanism while she attempts to escape. It is through her lens of bullets and leather that she tries to save herself and her new friends, but it doesn't end well for anyone except Sweet Pea (Abbie Cornish).
Sweet Pea, another young woman who is trapped in the asylum, is controlling, aggressive, and mistrusting, but it all stems from a core of familial love. Ultimately, she's the only "patient" who escapes, seen boarding a bus at the end of the movie.
It's sort of a happy ending if you ignore the literal lobotomy and attempted rape the protagonist has to suffer in exchange for Sweet Pea's freedom. Oh, and all the other young women who are still wrongfully imprisoned with no foreseeable way out.
If you or anyone you know has been a victim of sexual assault, help is available. Visit the Rape, Abuse & Incest National Network website or contact RAINN's National Helpline at 1-800-656-HOPE (4673).
In RoboCop, Abbie Cornish is an unflappable partner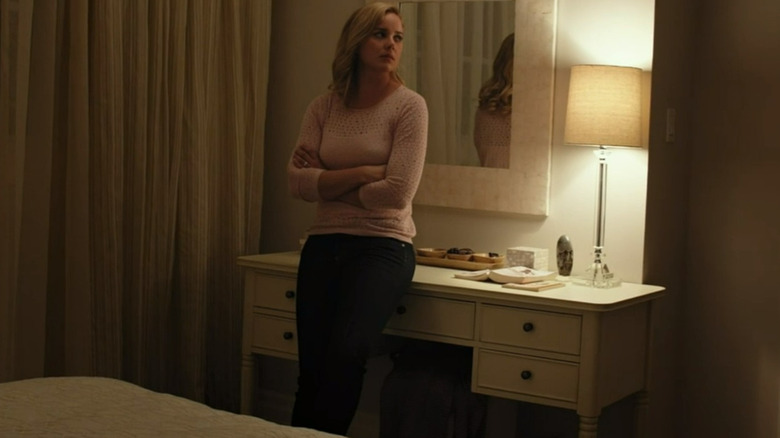 Sony Pictures Releasing
Sometimes, even death can't keep a good cop down.
In 2014, Sony remade "RoboCop," a superhero film featuring a cyborg police officer. The story takes place in 2028, which is far closer than it used to be, and follows Alex Murphy (Joel Kinnaman), a Detroit police detective who is chosen to become the first cyborg police officer after he's fatally injured by a car bomb.
Except he didn't consent to the procedure ... and he's not particularly thrilled with the idea of being more machine than man. He's no longer in control of himself, not fully, because his electrical components can be taken over by the scientists at OmniCorp.
Abbie Cornish played Clara Murphy, the titular RoboCop's wife. Desperate to save her husband's life, she approves the surgery that transforms him into a sentient, Wi-Fi-enabled gun locker. And when OmniCorp tries to keep her from seeing him, she doesn't take that disrespect lying down.
Abbie Cornish is workaholic doctor Cathy Mueller on Tom Clancy's Jack Ryan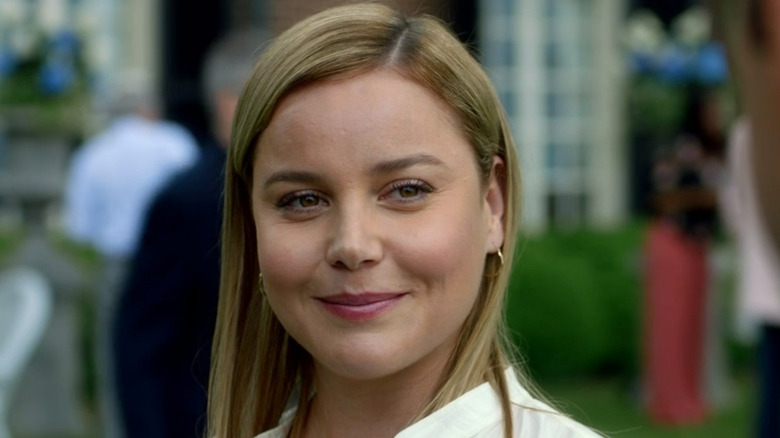 Amazon Studios
A lot of actors have played Jack Ryan over the years in a lot of reboots: Alec Baldwin, Harrison Ford, Ben Affleck, Chris Pine, and since 2018, John Krasinski on "Tom Clancy's Jack Ryan," a political thriller that follows the titular CIA financial analyst after he gets dragged into the field. Fortunately, he just so happens to be a Marine veteran, which means that he's both smarter and stronger than you. Each season covers a different story arc, all of which see Ryan take down corruption and terrorism on non-American soil.
Abbie Cornish plays Cathy Mueller, a doctor who specializes in infectious diseases, which is never a great career for a lead character to have if the ensemble cast wants to survive to see the credits roll. Cathy is dedicated to her job but thinks Jack is so cute that maybe relationships are worth the time sink, actually. So far, she has only appeared in Season 1, but she is slated to return for Season 4, which will serve as the swan song for the latest adaptation of Tom Clancy's "Jack Ryan."
The Virtuoso sees Abbie Cornish as a killer with a conscience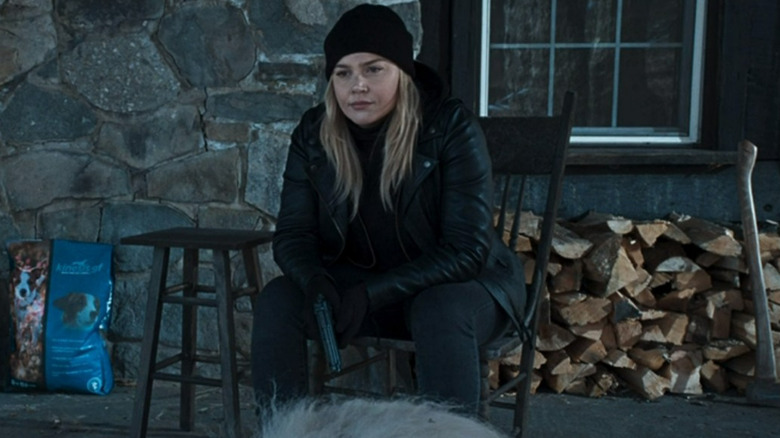 Lionsgate
In the business of murder, there's no room for emotion ... which is unfortunate for the titular character of Lionsgate's 2021 neo-noir thriller "The Virtuoso," who catches a severe case of the blues after he accidentally kills an innocent bystander during a rushed operation. Even worse, his boss, the Mentor (Anthony Hopkins), decides that this is cause to put him out to pasture.
But while there's no room for emotion, there is, apparently, room for shenanigans — because the Mentor proceeds to fake hire the Virtuoso (Anson Mount) for an intentionally misleading hit in which every potential victim is secretly another assassin. The Virtuoso stumbles through his mission, trying to solve the puzzle — until someone solves it for him.
Abbie Cornish played the Waitress, a trained killer who ends the Virtuoso's life. But she feels bad for the guy, so she has sex with him before she pulls the trigger and honors his last wish by taking care of his dog. And that's where "The Virtuoso" ends, with the Waitress basically replacing the Virtuoso. It's bittersweet irony, and hey, maybe that's the entire point of the movie, but if Lionsgate cranks out "The Waitress" in the near future, it's a safe bet that the Mentor caught wind.