Where To Watch Gerard Butler's Geostorm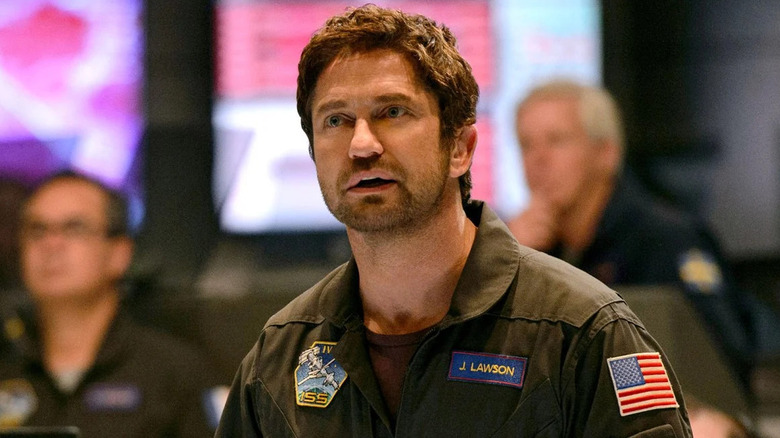 Warner Bros. Pictures
We may receive a commission on purchases made from links.
"Geostorm" is a 2017 action and science-fiction film that stars Gerard Butler as the main protagonist, Jake Lawson. The film tells the story of multiple natural disasters nearly destroying Earth. This dangerous increase in seemingly unstoppable threats forces the most influential people in the world to drop their differences and come together with a solution. World leaders eventually decide on a network of satellites specifically designed to control the global climate and keep these unpredictable natural disasters in check.
The satellite network (designed by Jake Lawson) works well enough. Most of the world finds peace from the constant threats that try to destroy the planet. At least, until the satellites begin attacking the planet on their own. The "Geostorm" trailer shines a light on how well the satellites have protected the world from natural disasters, but it also gives potential audiences a taste of what the satellites can do once they're turned against the world they were built to protect. The geostorm that the trailer refers to is a massive, global event that will cause extreme weather and geological unrest across the entire world.
Although"Geostorm" flopped at the box office, now that it's available on HBO Max, it's getting more attention from new viewers. "Geostorm" is available on multiple platforms, but in order to watch, you'll require a subscription or you'll have to make a purchase. "Geostorm" is available to stream on HBO Max, Amazon Prime, and Hulu.
How to watch Geostorm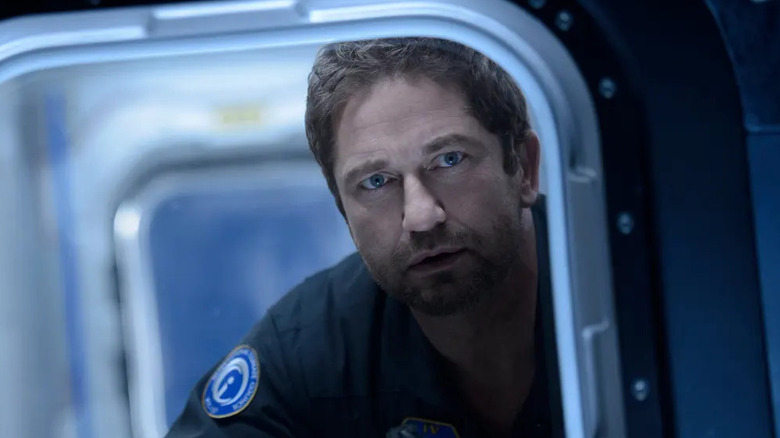 Warner Bros. Pictures
The easiest place to watch "Geostorm" is HBO Max. All you need is a subscription. "Geostorm" can also be accessed through Hulu, but the user must have the HBO Max add-on. If you bundle your streaming services, Hulu is a great option, but if you don't have the HBO Max addition, you won't be able to access the movie. Hulu offers a 7-day free trial for HBO Max if you haven't already used it.
The Roku Channel and Amazon Prime also offer "Geostorm," but each platform also requires a premium subscription service. Amazon Prime, however, will also allow you to rent or buy the movie for a one-time fee. Instead of having an HBO Max add-on, you can rent the film for $3.99 or buy the film for $4.99. Amazon also offers a 7-day free trial of HBO Max.
YouTube, Google Play Movies, Redbox, and Vudu all also have "Geostorm" available, but to watch the movie through any of these platforms, you'll have to rent or buy it. YouTube will cost $3.99 to rent and $12.99 to buy. Google Play Movies will cost the same as YouTube. Redbox will cost $3.99 to rent, and $4.99 to buy on demand, or you can pick up a copy at your local kiosk starting at $2.25 for the rental. Vudu will charge $3.99 to rent and $4.99 to buy as well.