How Tom Hardy got ripped to play Venom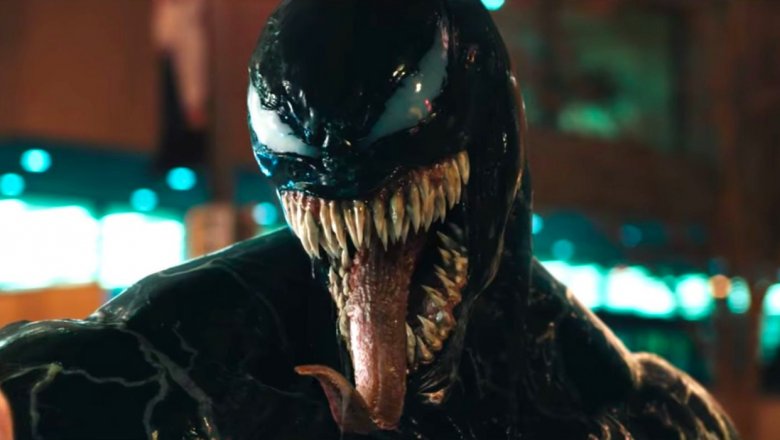 One terrifying glance at Venom is all it takes to know this year's Spider-Man spin-off has the potential to be much darker, and much more disturbing, than any previous Marvel comic book adaptation. Venom's crooked, slime-covered grimace is befitting of the characters Tom Hardy tends to portray: dangerous, cold, calculating, with an undercurrent of rage and vulnerability in equal measure.
Hardy has built his reputation channeling hardened oddballs. Notably, his dedication to his acting craft is matched only by his willingness to physically adapt, role by role. The 40-year-old's career is marked by memorable physical transformations, from Bane to Bronson — a calorie-filled, muscle-building journey to A-list status. As the man himself wryly noted, those in the industry didn't pay attention to him until he "started putting on weight and kicking people and being aggressive."
Chalk up the hands, cut the carbs, up the protein, and get ready to work hard. Here's a rundown of a career's worth of physical transformations, all preparing Hardy to get ripped for Venom.