Beetlejuice 2: Willem Dafoe Joins Stacked Cast For Sequel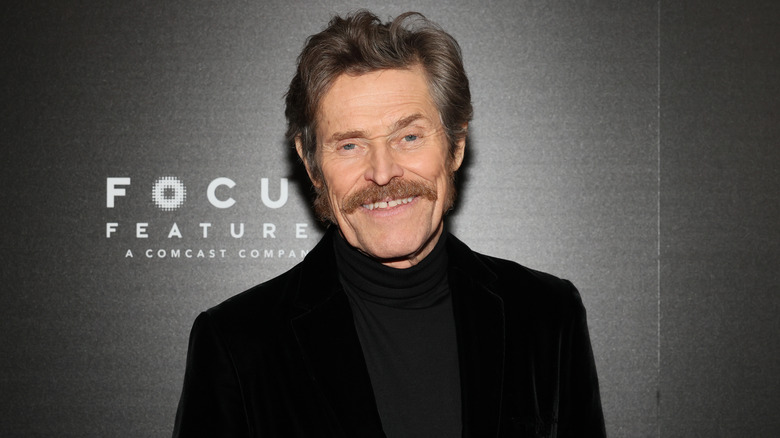 Dia Dipasupil/Getty Images
"Beetlejuice 2" has added yet another body to its already full coffin, and sooner or later, we'll need to dig another grave. Just a week after the sequel got an official 2024 release date and a mere day after Monica Bellucci joined the cast, Willem Dafoe has signed on for Tim Burton's directorial return, according to The Hollywood Reporter.
Dafoe will reportedly be playing a deceased police officer in the afterlife, but Warner Bros. is keeping all other plot details under tight lock and key. Dafoe, hot off his return to villainy as the Green Goblin in "Spider-Man: No Way Home," joins Michael Keaton, Winona Ryder, and Catherine O'Hara in the sequel, who are all reprising their roles from the first movie. Jenna Ortega, Justin Theroux, and Bellucci have all signed on for new characters.
Burton and Brad Pitt's Plan B are producing "Beetlejuice 2," which has set a September 6, 2024 release date.
Willem Dafoe has a jam-packed schedule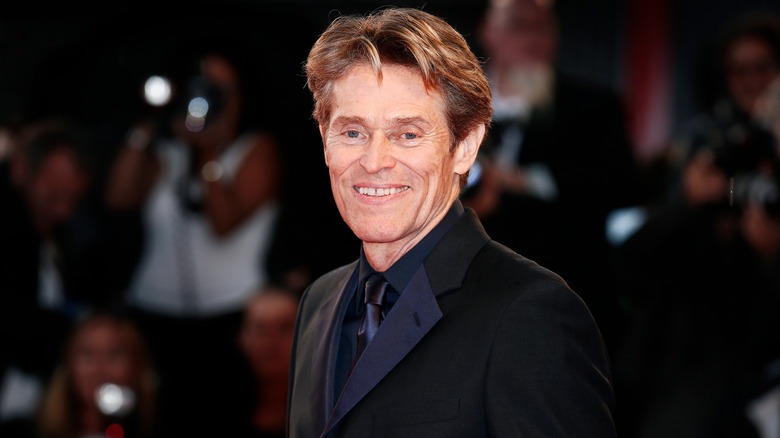 Andrea Raffin/Shutterstock
Willem Dafoe has dipped his toes in a little bit of everything over the last few years. In 2021, the actor starred in Wes Anderson's "The French Dispatch," Guillermo del Toro's "Nightmare Alley," and made his Marvel Cinematic Universe debut in "Spider-Man: No Way Home." Just a year later, he appeared in Robert Egger's "The Northman," and Dafoe is continuing that hot streak into 2023 and beyond.
Following his recent lead performance in the heist drama "Inside," audiences will soon see Dafoe team up with Anderson again for "Asteroid City," after which he'll return to his superhero ways as Vulko in "Aquaman and the Lost Kingdom." Dafoe will also star in "Gonzo Girl," the directorial debut of Patrica Arquette.
Dafoe also seems to have a knack for finding roles centered around the undead, as "Beetlejuice 2" isn't his only upcoming project that features an immortal character. He'll reteam with director Robert Eggers for "Nosferatu," joining an equally-stacked cast including Bill Skarsgård, Nicholas Hoult, Lily-Rose Depp, and Aaron Taylor Johnson. Dafoe has probably earned an extended vacation once "Beetlejuice 2" and "Nosferatu" wrap filming, but we get the feeling he'll jump right to his next project.