Beetlejuice 2: Monica Bellucci Joins The Cast As The Titular Bio-Exorcist's Wife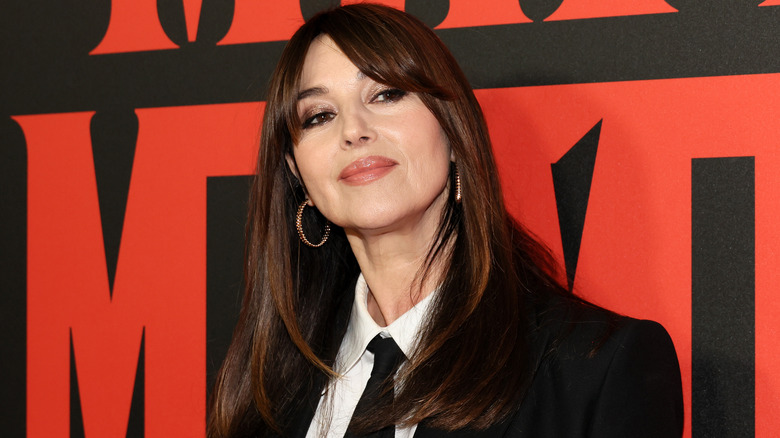 Dia Dipasupil/Getty Images
The long-awaited follow-up to "Beetlejuice" is continuing to shape up. Not only is director Tim Burton coming back to helm "Beetlejuice 2," but Michael Keaton, Winona Ryder, and Catherine O'Hara are also confirmed to be reprising their roles from the original movie. And The Hollywood Reporter has the scoop that sometime in the last 35 years the film's titular bio-exorcist successfully tied the knot following the ending of "Beetlejuice," since the legendary Monica Bellucci has been cast as Beetlejuice's wife.
Bellucci will be joining other "Beetlejuice" newcomers like Justin Theroux and Jenna Ortega, who's fresh off of another Burton project, the Netflix smash "Addams Family" series "Wednesday".
The casting process for "Beetlejuice 2" is ramping up, as the film is set to start shooting later this month and is being prepared for release on September 6 of next year. It's reportedly nabbing that date from Marvel's "Blade," which has been placed on hold due to the ongoing Writers Guild of America strike.
Bellucci is a film and television vet in Hollywood and beyond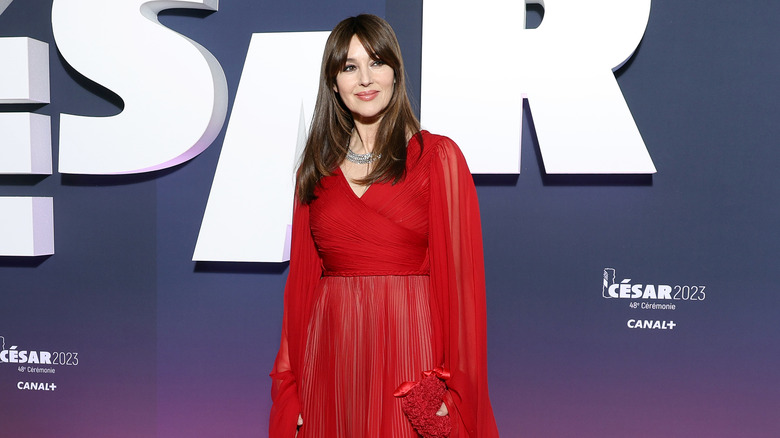 Pascal Le Segretain/Getty Images
Unless you've been haunting an attic for the last couple of decades, "Beetlejuice 2" won't be your first time seeing Monica Bellucci on the screen.
She can currently be seen in "Mafia Mamma" starring Toni Collette, and last year she played one of the antagonists in the Liam Neeson action thriller "Memory." She's appeared in everything from "The Matrix Reloaded" to "The Passion of the Christ" to the last James Bond adventure "Spectre." And that's just her work in Hollywood, as she also has prolific overseas film and television projects to her credit as well, including "Brotherhood of the Wolf" and "Irreversible."
As for "Beetlejuice 2" plot details, they're being kept scarce outside the information that Beetlejuice is returning to the earthly realm in some form or fashion and that Bellucci will be playing his (ghostly?) wife. Jenna Ortega, who's reportedly leading the film, will play the daughter of Winona Ryder's character Lydia from the original "Beetlejuice."