Where To Watch Horton Hears A Who!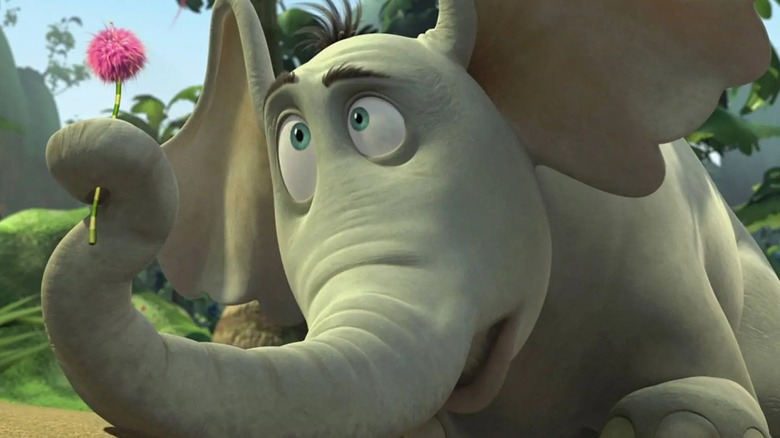 20th Century Studios
The various writings and illustrations of Theodor Seuss Geisel, who wrote under the pen name Dr. Seuss, have become fodder for an almost uncountable multitude of book-to-movie adaptations over the years. Arguably the most emblematic and best-remembered American children's book author of the 20th century, Dr. Seuss left such a gargantuan legacy of stories, characters, images, and mythologies that not only does his work continue to be instantly recognizable and unmistakable for that of any other artist more than three decades after his passing but so do the works based on it, from cartoons to feature films to TV shows to stage musicals to licensed merchandise. And that applies most of all to the works set in his iconic Whoville — the sometimes idyllic, sometimes chaotic town where Seuss' characteristic human-leporid-kangaroo hybrid characters reside.
Although Whoville is perhaps most identified with the 1957 book "How the Grinch Stole Christmas!" and its many adaptations, the town was actually introduced three years earlier, in 1954's "Horton Hears a Who!" The book, which establishes the loopy, unforgettable premise of Whoville as a micro-city located entirely — and unwittingly — within a speck of dust, was adapted into a computer-animated feature film in 2008, which proved that Dr. Seuss' eccentric designs could work just as well in CGI. If you want to watch "Horton Hears a Who!" here's where you can go.
Horton Hears a Who! is available to stream, rent, or buy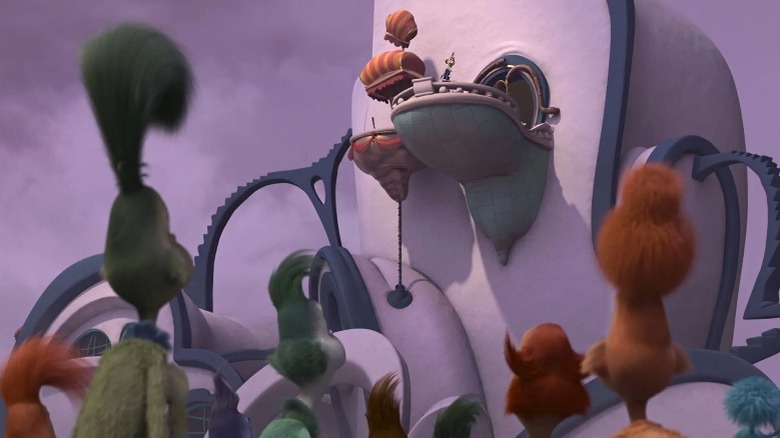 20th Century Studios
Directed by Jimmy Hayward and Steve Martino as the fourth-ever feature film from Blue Sky Studios, "Horton Hears a Who!" follows the plot of the Dr. Seuss book pretty closely. In it, an elephant named Horton (Jim Carrey) finds out that a speck of dust in the Jungle of Nool is home to an entire city named Whoville and vows to protect it and its citizens, including put-upon mayor Ned McDodd (Steve Carell), no matter how much disbelief his actions cause in the jungle's fellow residents.
The easiest way to watch the film in the United States at present is to stream it on HBO Max, where "Horton Hears a Who!" is available to subscribers at no additional charge; the same, naturally, is true of those who subscribe to the HBO Max channel on Amazon Prime. DirecTV also offers the film as a streaming option to subscribers.
If you don't subscribe to HBO Max or DirecTV, you can still watch the film easily by renting or buying it from Amazon Prime, Google Play, the Microsoft Store, Redbox, Vudu, or YouTube or buying it from AMC on Demand or Apple TV. And for physical media fans, there's always the option to get "Horton Hears a Who!" on DVD or Blu-ray.