Which Dr. Seuss Books Were Made Into Movies?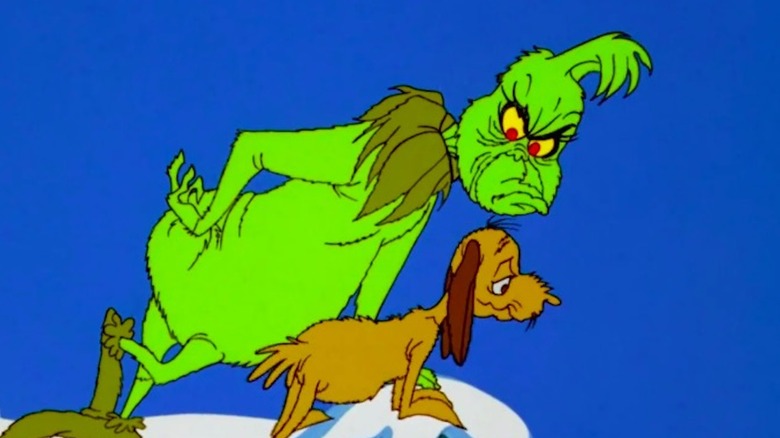 MGM Studios
Theodor "Dr. Seuss" Geisel was one of the most beloved and prolific authors of the 20th century, writing and illustrating dozens of books before he died in 1991. He created such legendary characters as the Grinch, the Cat in the Hat, and Horton the Elephant, and also published books under the pseudonyms Theo LeSieg and Rosetta Stone. 
His tales often keep one foot in a fantastical world and the other firmly grounded in a familiar reality, and his work is known to several generations of youngsters across the world, many of whom carried their affection for his stories into adulthood. Seuss' capacity to dream up worlds and characters won him a Pulitzer Prize in 1984 and prompted the American Library Association to name an award for children's literature after him. 
In an interview with CBS 8 San Diego conducted after Geisel's death, San Diego Tribune editor Neil Morgan called Seuss, "This real genius, this real talent, who meant so much to so many generations." For decades, children were enthralled by the witty rhymes of the Cat in the Hat and frightened by the leering evil of the Grinch, and his tales found an even wider audience when several of them were made into films, both animated and live-action. 
But which of his dozens of books were eventually made into movies?
How the Grinch Stole Christmas became three very different films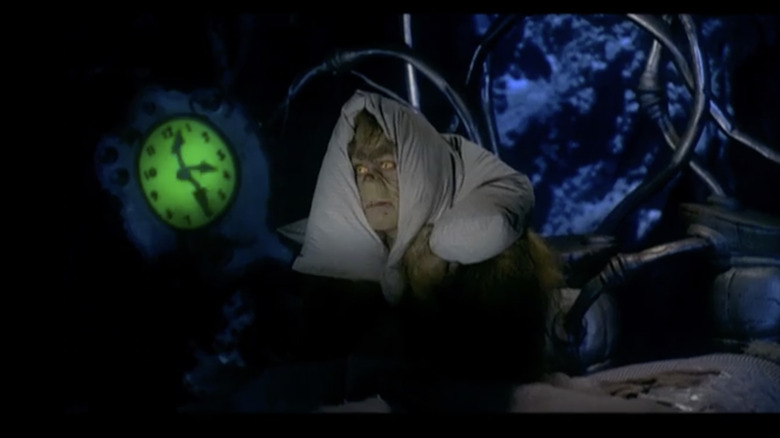 Universal Pictures
Perhaps the most well-known of all the characters Dr. Seuss created is the Grinch, a human-ish furry green giant of a creature who harbored a deep-seated distaste for humanity and its traditions, particularly around Christmas time. 
Seuss brought the Grinch to life in 1957 with his book "How The Grinch Stole Christmas," which was made into three separate films: a 26-minute animated TV movie narrated by Boris Karloff in 1966, a 2000 live-action feature simply called "The Grinch" that featured Jim Carrey in the title role, and a 2018 feature-length animated film narrated by Pharell Williams and starring Benedict Cumberbatch as the misanthropic beast released. 
For his rendition of the Grinch, Carrey had to sit in a makeup chair for more than eight hours each day. In an interview on "The Graham Norton Show," Carrey said after the first marathon makeup session, he went back to his trailer and kicked a hole in the wall because of the grueling process before telling director Ron Howard he "couldn't do the movie." Howard called in co-producer Brian Grazer, who hired a CIA torture expert to help the actor in the makeup chair. The man gave Carrey various tricks to employ, including punching himself in the leg and smoking cigarettes. Carrey added that he used "a giant cigarette holder so the yak hair wouldn't catch on fire." 
The 2018 version went on to earn more than half a billion dollars in box office receipts worldwide, making it the most successful Dr. Seuss film adaptation ever. But the Grinch was not the only Seuss book character to get its own feature film.
Three other iconic Dr. Seuss characters also got the book-to-film treatment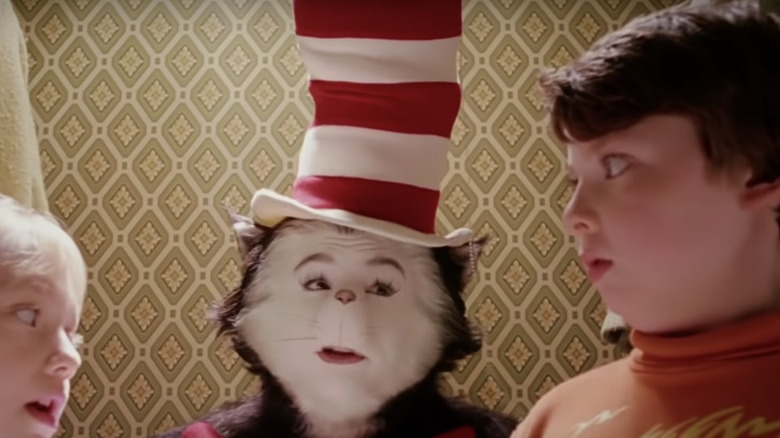 Universal Pictures
In 2003, Mike Myers starred as "The Cat in the Hat" in a live-action film that was heavily augmented with CGI tricks. The film was a critical flop, earning an abysmal 10 percent Tomatometer reading. Gloria Goodale of The Christian Science Monitor wrote that the film was full of "a sort of soullessly cheerful cynicism that is about as far from Seuss as one can imagine," and Rob Gonsalves of Rob's Movie Vault simply asked if the legendary author was "rolling over in his grave yet."  Seuss' widow, Audrey Stone Geisel — who upon her husband's death had been entrusted with the stewardship of his stories — was reportedly so disgusted with the film that she refused to allow any more live-action adaptations of his books to be made. 
She did leave room for further animated features, however, including a 2008 adaptation of "Horton Hears a Who!" starring Jim Carrey, Carol Burnett, and Steve Carell, as well as the 2012 hit "The Lorax," which made back its $70 million budget on opening weekend and eventually earned almost $350 million worldwide. 
With the success of those two films and the continued evolution of animation technology, it's not out of the question that someday, Dr. Seuss fans will have more than just these films to help them relive the magic of his timeless stories.