The Goldbergs: Sean Giambrone Landed His Role Thanks To A Throwaway Comment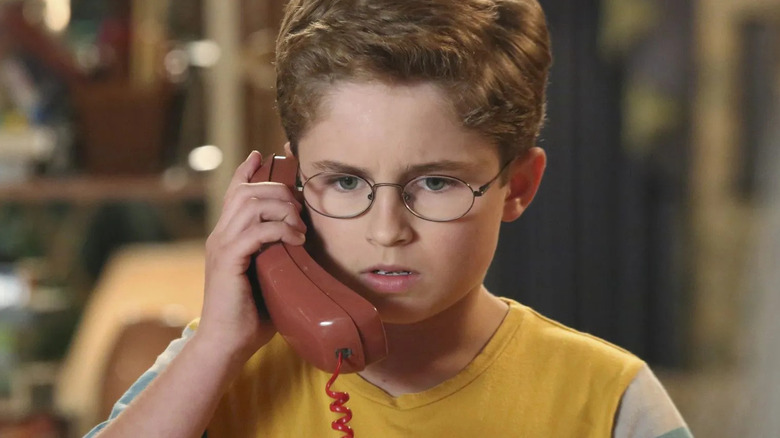 ABC
ABC's "The Goldbergs" took fans back into the rocking era of the 1980s. The series, based off creator Adam Goldberg's childhood centers around the Goldberg family: Beverly (Wendi McLendon-Covey), Murray (Jeff Garlin), eldest child Erica (Hayley Orrantia), middle child Barry (Troy Gentile), youngest son Adam (Sean Giambrone), and beloved grandpa Albert Solomon (George Segal). All good things, including "The Goldbergs," come to an end, though, and fans said goodbye to the popular series when the finale aired in May 2023. 
Giambrone was a staple in the series, playing the real-life man who grew up living an eccentric life with his eccentric family. If one has ever wondered how he landed the part of Adam, it's a funny story. 
"In the audition, they asked me what I was doing in LA, and I said I was out here on business," Giambrone said to Glitter Magazine. He then shared that his matter-of-fact delivery struck a chord with the real-life Adam Goldberg. As a result, Giambrone was chosen to bring his story to life.
He's here on business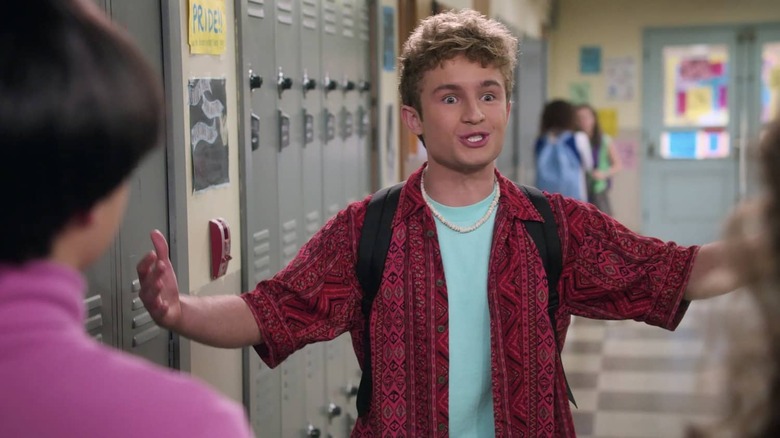 ABC
Back in 2021, Sean Giambrone spoke to Glitter Magazine about getting the role on "The Goldbergs," as well as his time doing voice-over for a number of animated projects. In fact, it is thanks to a Cartoon Network series that he was able to become a Goldberg.
When asked about how he got the role, Giambrone talked about his work on the cartoon, "Clarence," where he played the main character's best friend, Jeff Randell. 
"Cartoon Network asked if I would come out and record with the other actors," he said. While in Los Angeles, he booked an audition for "The Goldbergs," which was supervised by Adam Goldberg himself. He said that his casual comment about why he was in Los Angeles sold Goldberg on him because he could have seen himself responding like this. 
His nonchalant response proved to be the perfect answer, and it was completely in character for his future role, especially since Goldberg is always keeping busy with his video projects. In the end, it all worked for Giambrone, who, like Goldberg, loves pop culture and is close to his family. It seemed that the part couldn't have gone to anyone more fitting.