Raven-Symoné Didn't Return For Cheetah Girls 3 Because Of BTS Drama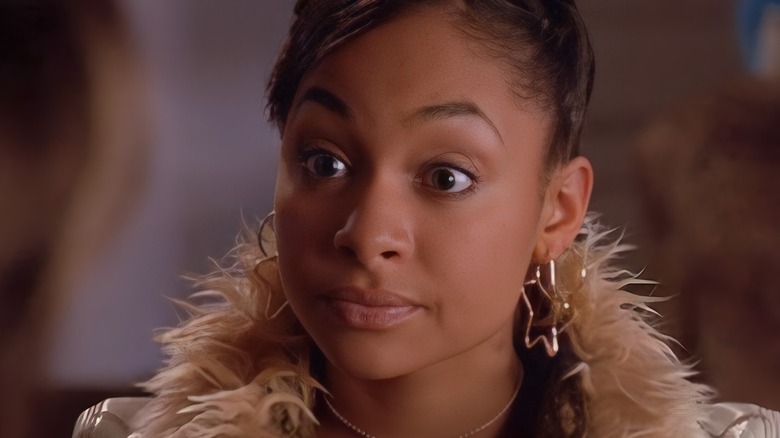 Disney
Looking back to the 2000s on Disney Channel, there was definitely no shortage of musical dramedies from the network. From "High School Musical" to "Camp Rock," there were plenty of options from the subgenre to choose from when it came to original content. Among the numerous examples from this time is "The Cheetah Girls."
Comprised of Raven-Symoné, Adrienne Bailon, Kiely Williams, and Sabrina Bryan, "The Cheetah Girls" made two movies together that were released in 2003 and 2006, respectively. However, when it came time for the third movie, Symoné decided to opt out, causing confusion for many fans of the first two films.
However, as it turns out, all of the behind-the-scenes drama led to her decision to depart the series. Raven-Symoné revealed this fact when she invited Williams onto her Instagram Live to talk it out. "Because of you, I get to talk to you and heal a wound from that time period when we were younger," Raven-Symoné said. "I probably wouldn't get to do [it] if I didn't understand that, you know what, you like to shake s*** up."
Raven-Symoné and Kiely Williams were able to bury the hatchet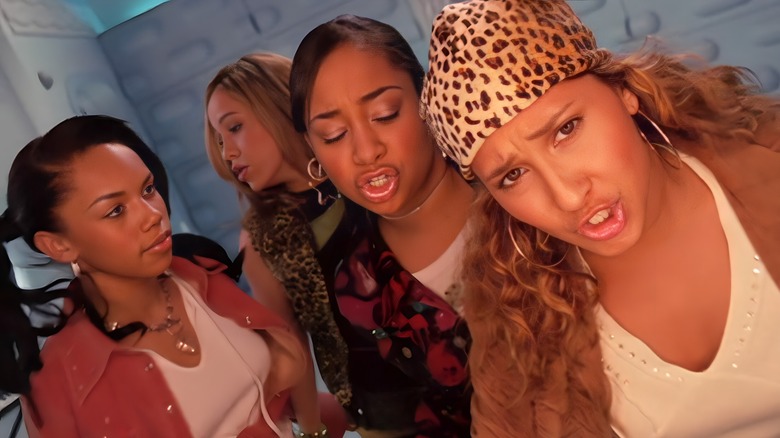 Disney
In time, the two former "Cheetah Girls" stars were able to bury the hatchet and get along pretty well as they talked it out. "The cliquish way that there was during that movie made me feel excluded from my original team," Raven-Symoné said. "Not that it was strong, to begin with, but I felt excluded."
Still, as cordial as things were, Raven-Symoné did suggest that there was some stuff between her and the others that had nothing to do with the "Cheetah Girls" movies themselves. "We have other things that just led up to that moment that just were weird, personal outside of business," she said.
All the same, even as Raven-Symoné and Kiely Williams hashed things out more or less, Williams made it clear that she has another "Cheetah Girls" grudge that she had no intention of settling. In fact, she immediately quashed the idea when Raven-Symoné suggested that she should mend fences with Adriene Bailon.
"No, she didn't come to my dad's funeral or call me when he died," Williams said. "I'm sorry; I'm not trying to be messy. I'm being for real with you, no. You can't ever say that I didn't ride for Adrienne." While things may not be completely settled with Disney's "The Cheetah Girls" cast, at least Symoné and Williams were able to come to an understanding.